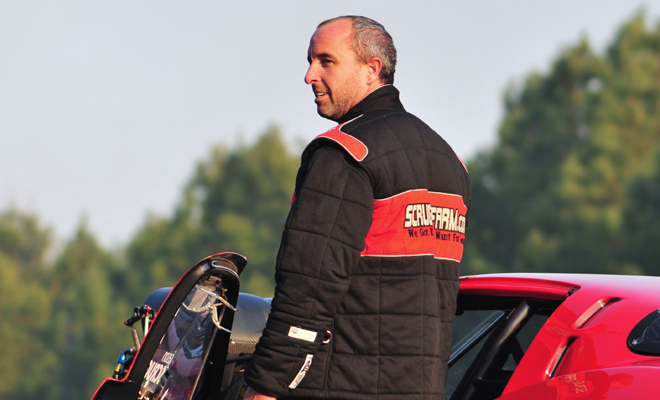 Features
Jason Scruggs is a Busy Man
By |
Still, Scruggs insists he enjoys the challenge and loves the lifestyle.
"It makes for some long days but it's what I've grown up doing my whole life pretty much. When I was a kid still in high school, or even before high school, I was getting out in the summers and I was driving tractors full time, all day long—just like I still do now sometimes. So yeah, I've always enjoyed getting out working on stuff and being outdoors and it's always something different. One minute you might be welding on something, fixing something. The next minute you're just pulling fuel and putting out fires or whatever. You never know what you're going to be doing.
"When we're busy in the fields and stuff, we've got everybody stretched pretty thin just trying to run all the equipment and make everything go so a lot of times I'm actually physically working on stuff and getting greasy and dirty and welding and physically out there laboring. And then this time of year, it's a whole lot of meetings and planning and everything that goes into that also. There's a lot of different things I do, but I really do like the variety because it keeps things interesting."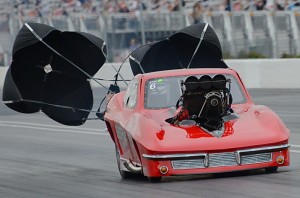 Mitchell Scruggs is up at 4 a.m. most days and says the time he spends each morning before dawn sweeping the sidewalks and parking lot in front of the massive Scruggs Farm, Lawn & Garden Home Improvement Warehouse is soothing and cathartic. It gets him ready for the inevitably hectic day to come.
"It's a pretty simple job that when nobody's around, you can do a lot of good thinking, productive thinking. It's good to be able to collect thoughts and stuff when nobody's around and you're just out there cleaning up. It's good for the mind, I think," says Mitchell, a self-made multi-millionaire who drives a 10-year-old pick-up to work and still lives in the small farmhouse he built in 1974, the year his son, Jason, was born.
"I've always done that. For years when Jason was in school and even before he was born, I always ran the farm operation and the trucks and construction of companies and stuff that we do. I just did it on my own and I got used to doing that, getting up early and staying late. It's what I've always done. I wouldn't know any other way, but I've delegated a lot to Jason over the years and that's helped a lot because what one person can do themselves is not so much, but if you can work with others and got family like Jason that's out there, you can really get a lot done."
Between the two of them, Mitchell and Jason Scruggs definitely get a lot done. After beginning in 1973 as a basic farm supply business, Scruggs Warehouse has grown to become one of the largest independently owned and operated retail outlets in the country, dwarfing most big-box stores and selling everything from anvils to zippers.
"We sell whatever you need for farming to make a profit out of it. There's an on-site John Deere dealership with full parts and repair departments, as well as 13 qualified technicians. Tools, we've got a big tool department. We've got a huge lumber building on the back of our big building and we've gone up to 32 foot on framing materials, so you can build a whole house just out of the store," Mitchell says with obvious pride in the sheer scope of his wares. "We're a Bass Pro Shop dealer, too, so we've got everything you need for fishing and hunting.
Comments
comments