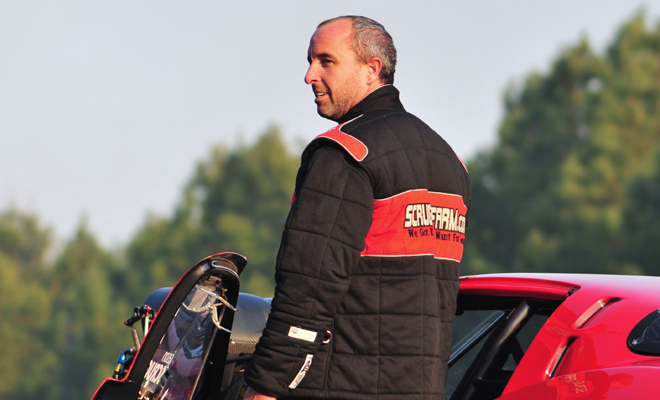 Features
Jason Scruggs is a Busy Man
By |
"When you think about it, you start running 15, 16 pieces of machinery, it takes a good bit just to keep them scattered out. We've just got to work it out where you don't let none of them run out, but it's not easy; 10 hours goes by pretty quick when you're trying to do everything," Scruggs says.
Most of the tractors are equipped, too, with high-tech, GPS-based guidance systems that hold planting and fertilizing lines perfectly straight, with the operator primarily there to make programming selections and ensure the machine is doing its intended job correctly.
"It's about like an airplane on autopilot. You have to kind of turn it on the ends and do little things here and there, but for the most part it drives itself," says Scruggs, who explains technology has considerably changed the way he farms, especially over the last decade.
"It's given us more efficiency when we're spraying the fields," he says. "The tractor's spray rig also works off the GPS, so it'll cut the spray off to where you don't overlap. If you get to a corner or something, it'll cut pieces of your spray boom off automatically if you've already sprayed there. So it's pretty technically advanced; you don't waste as much chemicals; you don't waste as much seed. Everything is a lot more precise."
Logistically, it's a monumental task to keep a widespread farm nearly equal to the combined acreage of Disneyworld in Florida running efficiently. Not only is Scruggs responsible for coordinating work schedules, fuel deliveries, seed purchasing, crop allotments, fertilizing cycles and routine maintenance, there's also the related paperwork and records keeping that goes hand-in-hand with any business.
"It is a lot of paperwork," he agrees. "We have one secretary that helps just with that, but we do a lot of it ourselves, too. There's quite a bit of notes that you have to keep up with.
"Not to mention all the stuff that goes wrong and just keeping everything straight and on track. So yeah, farming can get pretty hectic. Each fall, when we're harvesting, we're trying to pick cotton and we're trying to cut soybeans at the same time, so we have a crew of about 15 over here and then another crew about 15 over there. And then we also have a cotton gin and we gin our customers' cotton, plus our own. So it's a pretty complex operation that keeps us pretty busy, that's for sure."
Comments
comments