Imagine a time when millions of Americans are tuned into a major television network to watch live coverage of the NHRA Mello Yello Drag Racing Series – a sport once relegated to 1AM timeslots and the occasional primetime billing on a sporting network's secondary channel. Now, think of an eighth-mile drag race in rural Georgia where a standing-room-only crowd numbering in the tens-of-thousands has gathered to witness drivers of radial tire-equipped cars dip well into the three-second zone at over 200mph while competing for a $50,000 winner's purse. Finally, picture a group of underground street racers from the Midwest as the hottest stars in reality television.
Such notions would be laughed at as recently as the turn of the decade, but they are all just a glimpse at the current state of drag racing in 2016. The NHRA "Western Swing" and prestigious U.S. Nationals were broadcast live on FOX this summer for the first time in history – a monumental achievement for the sanctioning body under the direction of new president Peter Clifford. Promoter Donald "Duck" Long literally shut down major highways with his Lights Out 7 event at South Georgia Motorsports Park in February, where about 450 on-the-edge, small-tired race cars battled for prize money that was previously unheard of in the drag radial world. Now in production for its eighth season, Discovery's STREET OUTLAWS show and its stars have created controversy and attracted legions of fans as they undoubtedly leave their mark on the industry. Top Fuel dragsters and Funny Cars are eclipsing speed records that were set when the nitro-gulping machines were still racing to 1,320-feet, and eighth-mile Pro Mods are now capable of performances in the 3.4-second, 230 mile per hour range. It's truly a captivating and important time for the sport.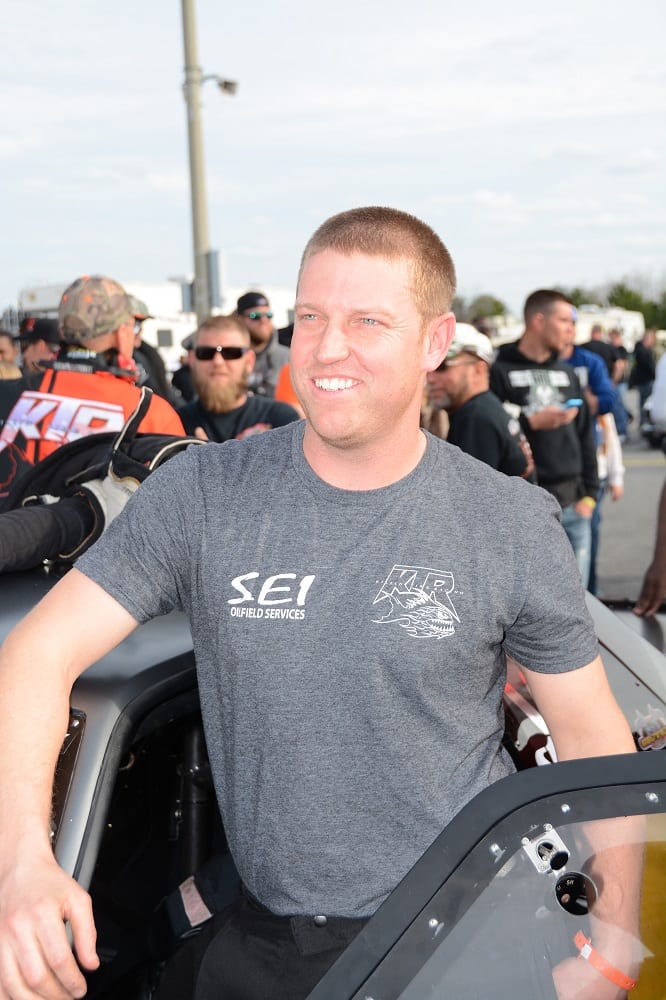 Through a series of face-to-face interviews, DRAG ILLUSTRATED gathered opinions from five of professional drag racing's most powerful, prominent and popular figures to get a look at the state of drag racing from the inside. The panelists represent several different backgrounds and disciplines – from Alan Johnson's reserved stance as an elite Top Fuel crew chief and manufacturer to the driven nature of Leah Pritchett during her ongoing quest to find a major backer. Pro Nitrous superstar driver and owner Steve "Stevie Fast" Jackson tackles the topics with the signature tell-it-like-it-is, no-punches-pulled style of a proven grudge racer. As an original outlaw Pro Mod heavyweight and quiet co-founder-slash-owner of the Professional Drag Racers Association (PDRA), Jason Scruggs comments on the series' tumultuous season and what they're doing to improve in the future. Finally, NHRA Funny Car pilot Ron Capps provides insight from his standpoint as one of the sport's few textbook "professional drag racers", revealing how his corporate sponsors feel about the future of NHRA drag racing.
Part 5: Steve Jackson
While there are always issues facing the sport of drag racing at any given time, here at the midway point of the season a large majority of racers, promoters and fans seem to be in high spirits. Where do you stand on the health and wellness of drag racing heading the heat of summer in 2016?
STEVIE JACKSON: Drag racing is healthy and growing, but I think it's high time we get a little more creative in how we market our sport and what we're doing to bring new people in. One thing that you can see across motorsports that scares me is – I kind of own my own team and run my own stuff – is the fact that there are not a lot of new team owners coming in. That's something we have to figure out – a way to make our advertising product more attractive. What that will require, I think, is to get back to the drag racing's grassroots. Create and build rivalries, encourage trash-talking, focus on personalities, name race cars, and get away from the political correctness. The same thing that is killing our country is hurting racing. Nobody wants to hear the same thing over and over again in any sports venue – you gotta' mix it up.
Our fan base is good. The people who come to watch drag racing are a hardcore, loyal group of folks, but we have to get more 16- to 20-year-old kids into it. When I was 16 – and still now – all I ever wanted to do was race. We've gotta' figure out a way to hook them at an early age. Talking about ET and speed is not the way to do it. We have to figure out a way to market this stuff to younger kids. I want to watch drag racing when I'm old and retired, so I still want it to be doing good.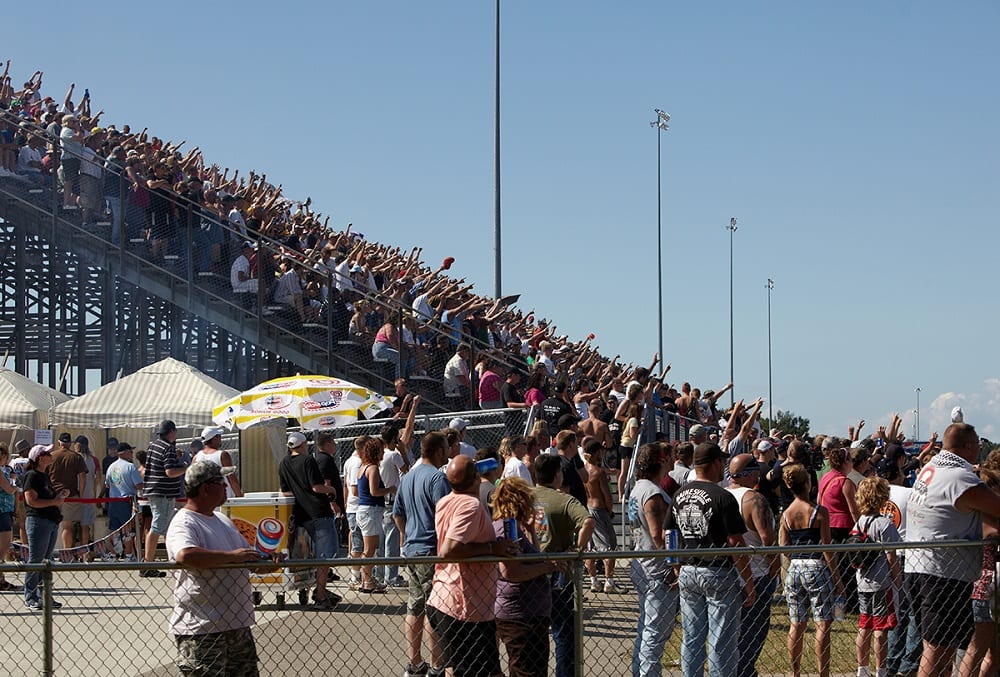 The people we've assembled for our 2016 State of Drag roundtable all come from different backgrounds and segments of the racing industry, but it's undeniable that the NHRA is the face of our sport and the organization's new president, Peter Clifford, has a full year under his belt with considerable praise and admiration. What are your thoughts on Clifford's first year in office and the future of our sport in his hands?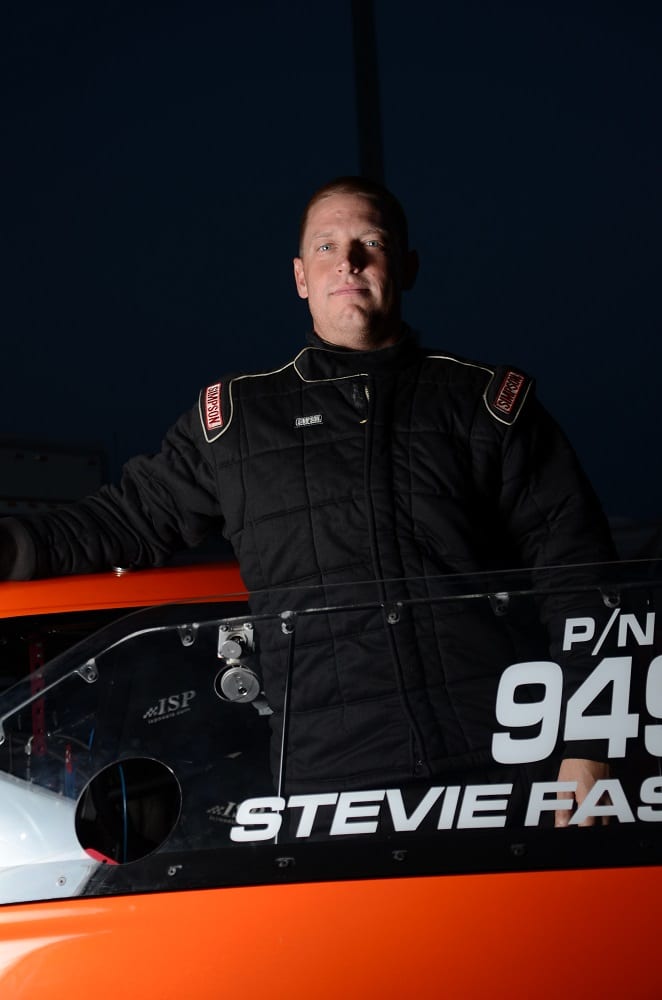 SJ: The move to FOX was a positive. ESPN didn't give NHRA any clout. I don't know of the inner workings on that deal, but I know to the casual fan it looked like NHRA was the equivalent of a middle school co-ed softball game compared to virtually every other sport. I'd get so mad when college girls softball or equestrian racing was on when drag racing was supposed to air. So, FOX is good, and the live format they're trying to get to is fantastic. Lots of positive changes, and people are noticing. I think they're going to have to make some decisions in regards to some of the classes that are struggling with full fields and potentially look at some other classes that have an abundance of cars. If you look at NHRA Pro Mod, if they opened that field up they'd probably get 60-plus cars. That's something that needs to be looked at; anybody that denies that is blind. The grassroots fan base that they're trying to attract by aligning themselves with the STREET OUTLAWS – I call them the 'Street Idiots' – is the same fan base that likes Pro Mod. Ultimately, I do believe they're doing a better job. More people are paying attention to NHRA, at least in my life, than probably ever before. I'm hearing 'NHRA' more than ever before.
Spectator attendance – from national events to regional and outlaw events – seems to be on the rise in 2016. For instance, NHRA reported a 20% increase in advance ticket sales for their event in Englishtown, as well as sellouts in Gainesville and Atlanta. Donald Long's radial shootout in February was quite-literally overcapacity. Do you see the fan attendance trending the right direction?
SJ: I think for sure the NHRA fan base is up. Part of it is the way they're hustling the show. Fans enjoy going to watch NHRA because they pretty much stick to a schedule. If they say they're going to get done at six o'clock, they're going to be getting done at six o'clock. I think attendance is up in a lot of stuff. Donald's race is unique and I try not to compare it to other people because he's only got two of 'em a year. He does an awesome, wonderful job at what he does. He packs the place and I love it – those are probably my favorite two races. It's hard to compare that to any series that has a lot of races, though. If Donald Long had 12 or 24 races a year, it wouldn't be like that. I'm not saying he couldn't pack it like an NHRA event, but there can't be the cars because the people who run it can't afford to fix them that often, and the fans that travel from around the world to come are not going to come 12 times. That's a bit of a rare species. PDRA attendance is struggling right now, and I don't know exactly why that is. I think it's the best spectator show in drag racing. The last two races I had in this series were decided by ten-thousandths-of-a-second combined. You can't get better racing. We just have to do a better job of getting people to come watch.
Where do you think drag racing stands, currently, as a marketing platform for corporate America? Be it individual team sponsorship, event sponsorship or series involvement – do you think the value or return on investment as a drag racing sponsor is increasing?
SJ: I don't think there's anything wrong with drag racing in that regard, but I think far too much emphasis is being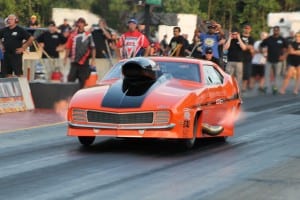 put on the cars' performances and not nearly enough on the people inside the cars – and I don't just say that because I drive them. Fans can care less how fast the cars are. They could care less about engine size or pounds of downforce. They care about the story behind the driver, the story behind the car, or the rivalry between the two people sitting on the starting line. Last year, for instance, me and Travis Harvey had a grudge race during Pro Nitrous qualifying at the PDRA event in Budds Creek [Maryland], and even in the middle of July they had the biggest crowd of any event for the whole season. People came out to see me and Travis go at it because people know us and they took sides. They want to hear me run my mouth, say I'm going to slap the shit out of everybody and then they want to see if I can do it. We've got to get away from focusing on the numbers. I try to be as colorful as I can out here, and it's not because I'm a dick. It's because I think the sport needs it. I've always said that I can't be and will not be tamed by marketing guys. I've turned down sponsors in the past because they wouldn't support me saying what's on my mind. We need more people saying what they think. I like it when drivers don't like me and criticize me openly. That means they're saying what's on their mind. We need to create a culture around the sport where people aren't afraid to speak their mind.
Amongst the many debatable topics in 2016, track prep – abundance of, lack of, or consistency of – has been largely at the forefront. Where do you stand on the preparation of drag strips in 2016? Have we reached a fair consistency on the NHRA level? Has class-specific prep become an issue? Do you have an opinion on the growing popularity of no-prep racing?
SJ: First thing I have to say is no-prep racing is stupid. I have no idea why they are attracting so many fans. I think it's because all of the 'Street Idiots' are doing it, and people come out to see those guys. Everybody keeps asking me when I'm going to go no-prep racing and asking if I can I outrun any of the STREET OUTLAWS. Well, I'm happy to go on the record and say there's no person that's ever been on STREET OUTLAWS with a race car that I can't smash into the ground, and that anybody that runs in PDRA can't smash into the ground. They're just not on that level.
But, anyway, I also believe that tracks for organizations like PDRA are over-prepped. That's not the problem, though. The problem is catering to setting records. I'm not trying to sound like a dickhead, but racing at three o'clock in the morning to try and chase a record – which I have done – is not good for the sport. One guy in the stand sees it and the whole class pays for it. We need to be racing during the day. We need to run in whatever the conditions are and quit over-prepping the racetracks. What that will do is make it to where anyone can win. If you take an average funded team that doesn't have a thousand laps on their race car, put him up against Todd Tutterow – big experience and funding – and give them a perfect race track, Todd's going to win 99 times out of 100. If you take that same guy and put him on a 140-degree track, well, he's got a shot.
Waiting until the sun goes down to start eliminations takes the little guy out of it. NHRA races during the day, and so should we. You figure it out or you lose. In the heat of the day, anybody can win a round. I think we need to go back to running radial races during the day, too. All of this tiptoeing around the sunshine sucks balls. If you race during the day it'll take care of the track prep problem, it will make it cheaper because you can't over-glue the track and it'll slow the cars down, which is what everybody is bitching about. Start the show at 10AM and it'll slow things down two-and-a-half tenths right off the rip. It'll pick up car counts, too, 'cause you can't blow the motors up so much. That's the truth.
At this point in 2016 we have 330-plus MPH nitro cars on the 1,000-foot, 5.7-second, 260mph Pro Mods, 3.4-second, 220mph Outlaw Pro Mods and 210mph eighth-mile street cars. Generally speaking, what is your opinion on the incredible performance of today's top race cars? Natural evolution of the sport? Out of control? Good? Bad?
SJ: Fuel cars are their own animal. All these cars are limited by the tire. Fuel car racing, they've pretty much decided that about 330 to 335mph is what NHRA wants them to run. They'll take whatever steps are necessary to keep them there. That's just because having a hard time keeping tires on the back of the thing, and that's fast enough. As far as Pro Mods, at least quarter-mile Pro Mod racing, when they start getting to 250 and 260mph, it starts scaring me at the weight that they're at. A lot of times what you'll have in door car racing that you won't have in nitro racing is you'll have fairly new drivers come in, guys who have not been in and did not grow up racing. They'll have the budget and funding to run what they want to run. Pro Mod is an entry-level class to get to nitro, and driving these cars is no joke. You don't want to get a car that weighs 2,800-pounds and be flipping at 250mph. I think keeping the cars around that speed is a good idea.
As far as the radial tire stuff, it's out of control – no way to reel that in. You're going to see radial cars going 220mph on the eighth-mile this year. I think the speeds are fine. Most of the guys that are racing now are good at what they do and I respect them. When you're driving one of these things, you just have to have your mind about you.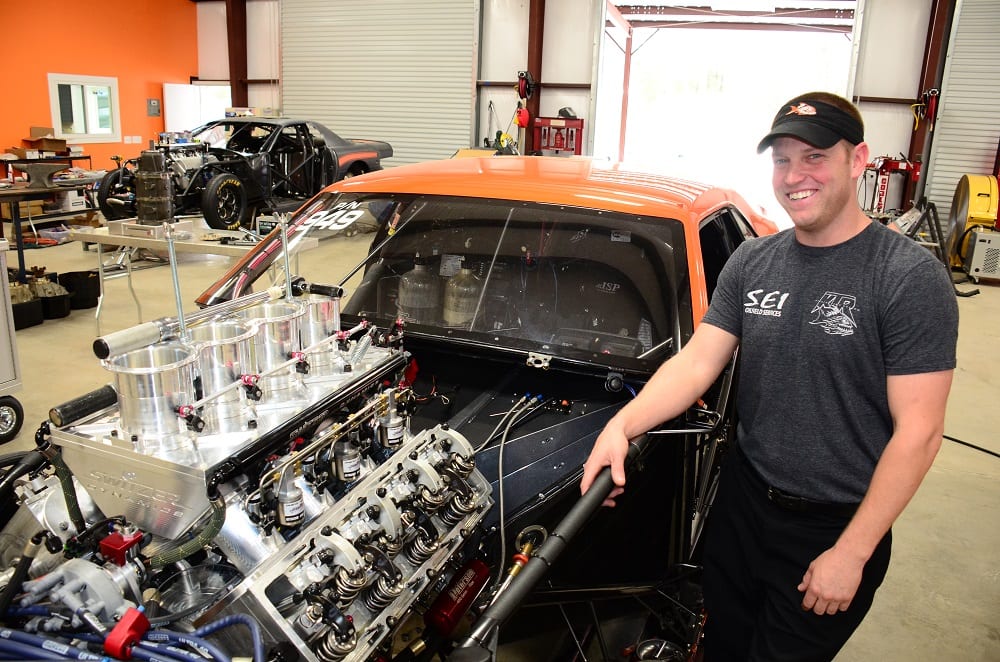 Where do you stand on the level of safety in drag racing in 2016? The sport has, obviously, come a tremendous way since the early days. Where would you like to see improvements or increased focus as we move forward?
SJ: Safety, I think, is over-policed, over-mandated and should be to a certain extent, the individual's responsibility.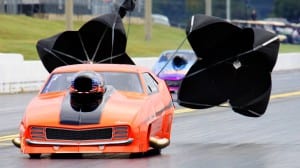 I'm a Republican, so I believe that the more rules you institute, the more expensive the sport gets. Personally, I wear everything that they make and I have for way longer than I have had to, and way before somebody made me. I think awareness is important, but I think if you have a driver who is not concerned about his safety, rules to make him safe are not going to matter. He doesn't have to buckle his HANS device. He doesn't have to have an updated helmet. He doesn't have to flip down his visor when he goes up there. Safety is extremely important to me. I'm over-cautious on everything, but I think more of it should be left up to the individual. Each driver should care about themselves. If they get in there and want to kill themselves, so be it. I'm going to protect myself in any way I can so that if they come over and try to take me out I'm as safe as I can be.
A significant storyline in recent years has been the popularity of Discovery Channel's reality television show STREET OUTLAWS, which is in production for its 8th season. The drag racing community is clearly torn as to the show's impact on drag racing – be it positive or negative – but the show's tremendous viewership (three-million-plus weekly) is undeniable. Where do you stand on the matter?
SJ: I think any attention to the sport of drag racing is good attention. I'm glad for those guys. I don't get into the street racing deal. I quit street racing when I was 16. I used to do it and think it was cool. If that's what it takes to interest young people in the sport, then I think it's good – I'm all for it. I don't give most of those guys any credibility as far as…I'll just say there's a lot of difference between racing people who don't race for a living and then stepping in the ring with guys who do. The casual fan that watches STREET OUTLAWS really has no idea what's going on anyway. If they're interested in it and it brings them out to the track, I'm all for it. I have nothing against those guys. Everybody says, 'the negativity of street racing' – who cares? Drag racing was started by a bunch of rednecks. NASCAR was started by moonshiners. Whatever we do, we've gotta get this political correctness out of drag racing. That is the most important thing.
Photographs by Ian Tocher and Nate Van Wagnen
This is an excerpt from a story that originally appeared in Drag Illustrated Issue No. 111, the State of Drag Issue, in June of 2016.