Look through the playlist on any young bracket racer's iPod or iPhone and you're bound to find one of PJ North's racing-themed hip-hop songs. Hits like "Spray…Slide…Get Behind" and "#BeDouble0TakeDouble0" have earned a lot of attention for the Ohio-based race car driver-slash-musician. Now North has released a new single, titled "All About That Wally", that looks to be the theme song of the newer generation's racing season in 2015.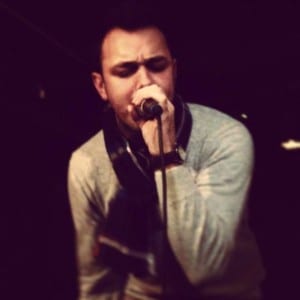 "The lyrics are all about what I strive for," North said of the highly anticipated new single. "It's all about that world championship to me. That's why I started running Stock and that's why I love Super Gas, Super Comp and Super Street. That's why I love Hot Rod and Quick Rod and all that stuff in IHRA. It's all about the world championship and the Wally is that one thing that we have, that's the unified symbol of 'champion' in drag racing, to me. I wanted to do something that reflected that, but still was based on the sportsman racers."
In the song, North name-drops some of sportsman racing's biggest stars, like Luke Bogacki and Peter Biondo, but also mentions Funny Car's John Force and Pro Stock's newest standout, Drew Skillman. Like North's other two drag racing songs, "All About That Wally" is packed full of bracket racing terms, though you don't need to know how to 'spray, slide and get behind' to appreciate the song.
In addition to his music interests, which include touring with a cover band, his country project, and the hip-hop effort, North is looking forward to a full racing schedule for the year. A four-time points champion in Junior Dragsters, North will start his season this weekend at the NHRA Lucas Oil Series divisional in Phoenix, driving for the Hughes Performance team.
"I didn't get to race the national event but I'm going to race the divisional this weekend in Stock or Super Gas, hopefully both. Later in the year I'm going to race my Stocker. I have a motor being built for my Super Street car. I'm going to be racing as much as possible. I'll hit the Spring Fling in Vegas. Kyle and Peter (Seipel and Biondo, Spring Fling promoters) have been really good to me. I can't wait to get out there to bracket race. I'm gonna' try to even hit the Million for the first time, in the fall. In between, I'm just going to race divisionals, Sportsnationals and IHRA Pro Am stuff."
"All About That Wally" is available now on iTunes, Spotify and other digital music stores. For more on PJ North and his music, check out his website and follow him on Facebook and Instagram.
GOOD READS
GOOD VIEWS
One of, if not the most talked-about moments from Donald "Duck" Long's Lights Out 6 race at SGMP last weekend was "Big Daddy" DeWayne Mills' near-blowover. You can see ace photographer John Fore III's sequence of the incident here on our Facebook page.
Probably the most outstanding performance highlight from Lights Out 6 came in the Radial vs. The World final round, when "Stevie Fast" Jackson pulled out a 4.02 ET to take the win in his newly screw-blown Mustang.