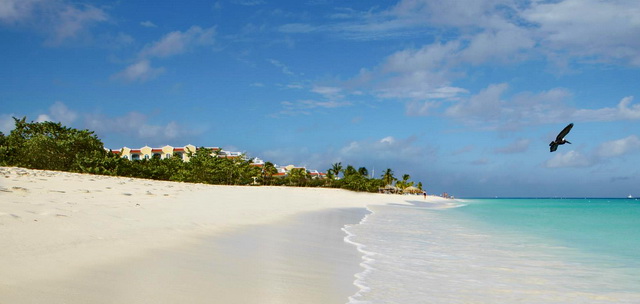 Trevor Eman's Extreme Pro Stock team from Aruba has a rather unique purpose among drag racing. While being successful on track is certainly among their top goals, this team also exists to promote their island paradise home.
Fans that walk by the Eman pits are immediately drawn in by the sensation of bright colors adorning the Aruba.com Mustang and team hauler and surrounding island-themed decor. Team members themselves, a true reflection of the 'happy island,' pique the interests of racers and fans alike. And a quick tour of the Team's Facebook or Twitter pages will quickly have one longing for white sands and tropical breezes.
In other words, any interaction with this team is sure to draw interest in an Aruba vacation.
Already many racers and fans have visited Aruba based on the recommendation of the Eman family and Team Aruba, including Pro Mod legend Harold Martin and former Pro Stock world champions. Most recently Brud Benecke, crew member for John Pluchino, ventured to Aruba for an island getaway.
"Over the last three years I've become really good friends with Team Aruba. They kept encouraging me to come down to Aruba, so finally I decided to take my fiancee there on vacation," Benecke said. "It was truly one of the best trips we've ever had. Everyone on the island was very accommodating and nice.
"Ven [Eman] went out of his way to show us around. We had a wonderful time and will certainly do it again. Our hotel accommodations were great. It was a peaceful vacation. We didn't have to worry about rain. Out of all the places I've been Aruba was the most accommodating and certainly a favorite.
"The only reason I went was because of Team Aruba, but now I will definitely go back. I also got a really, really good price by taking Team Aruba's recommendation and going through Player's Choice Tours."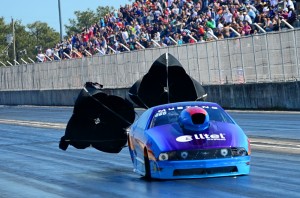 Guy Gemore of Player's Choice Tours ([email protected]) strictly sells Aruba vacation packages and has received many vacationers at the recommendation of Team Aruba. Another of Pluchino's crew members, Bill Madden, booked a vacation through Gemore and ended up buying a timeshare in Aruba.
The Team Aruba tour continues this weekend with the ADRL Hardee's Georgia Drags VII, Apr. 13-14, at South Georgia Motorsports Park. The team hopes to build on the success of their first event, where they made it to the semi-finals last month at Rockingham Dragway in North Carolina.
"We have a lot of good things going on this season," driver Eman said. "Team morale is high. We're excited about the promise of this team. Plus, every time we're at the track is another chance to tell folks about Aruba. I enjoy that as much as going down the track!"
(Photos by Ian Tocher; Click to enlarge)