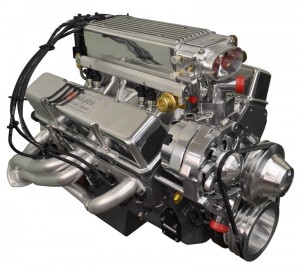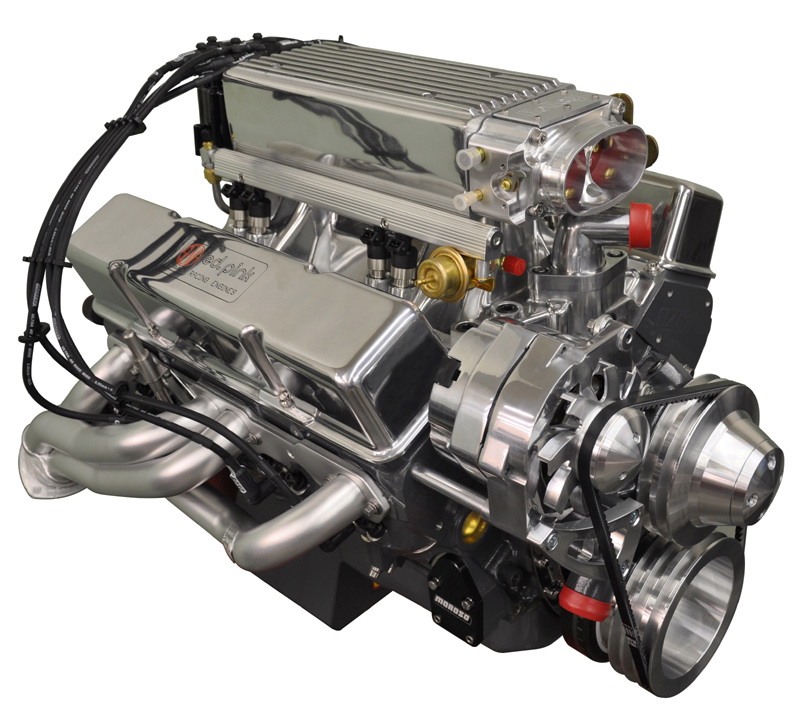 A small-block Chevy motor, to be custom-built to the needs of the buyer by noted engine builder Ed "The Old Master" Pink, is currently being auctioned on eBay. Proceeds from the sale benefit the SEMA Memorial Scholarship Fund, which provides help for young people who seek a career in the automotive industry.
The auction ends on 11/11, so there's still time left to purchase a one-of-a-kind engine and do a good deed. The SMSF is 501(c)3 corporation. The purchase price may be tax deductible as a charitable contribution (check with your accountant or tax preparer).
The engine is based on a Dart SHP block and Dart SHP aluminum cylinder heads, topped off by a Holley "Stealth Ram" EFI. The buyer will be able to select the engine displacement, compression, camshaft and valve train specs, etc. using a myriad products manufactured by Comp Cams, Mahle, Scat, Total Seal and Manley.
A total of 20 SEMA-member firms have contributed their expertise to the build, as has Ed Pink Racing Engines.
Other "goodies" include an ATI Super Damper, FAST billet distributor, PowerMaster starter and alternator, March pulleys, Milodon pan and oil pump, Joe Gibbs Driven lubricants, Edelbrock water pump and front cover, Moroso plug wires Champion spark plugs, Clevite bearings, Fel-Pro gaskets and Hedman hedders. ARP fasteners are used throughout.
This is not just an engine sale. The winning bidder will also get a trip to the PRI Show in Orlando, Florida (includes airfare, lodging, credentials, etc.) where they will meet with representatives of Ed Pink Racing Engines and finalize the specifications.
Following this, the selected components will be balanced and blueprinted, the build completed and the engine dyno tested at Pink's Van Nuys, California power emporium.
To find out more about the engine go to: www.SEMA.org/auctions.