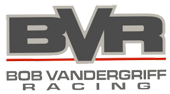 Bob Vandergriff Racing will again have three Top Fuel dragsters competing in the NHRA Mello Yello Drag Racing Series this weekend at the Chevrolet Performance U.S. Nationals.
J.R. Todd will be piloting the third entry sponsored by Total Equipment & Service, a subsidiary of C&J Energy Services. Valvoline and All Star Performance will be associate sponsors on the dragster.
"We're excited to have J.R. Todd back on the track. Our goal at BVR is to get that car on the track as many times as possible to help our other two teams and to give J.R. Todd as much seat time as we can," said Bob Vandergriff Jr.
"Mike Guger will once again take over duties as the crew chief for J.R.'s team, and with the positive results we saw from the Indy test session, we're expecting big things from that car during the U.S. Nationals."
Todd last drove the Total Equipment & Service dragster in Houston at the O'Reilly Auto Parts NHRA SpringNationals presented by Super Start Batteries. Todd also filled in for Brandon Bernstein at several races this season while Bernstein recovered from back surgery.
"I'd like to thank Barry Beadle from Total Equipment for their support of this team, Valvoline for getting behind this program as they are becoming a very integral part of BVR, C&J Energy Services both on and off the track, and Doug Lane at All Star Performance for jumping onboard again and supporting our program for the U.S. Nationals," Vandergriff added.
(Photo courtesy NHRA.com)