A little more than twenty years ago, high-school auto shop teacher Carl Munroe faced a problem. The transmission in his Super Gas car, a GM Powerglide, was broken. He had built engines, differentials and transformed wrecked cars into everyday drivers, but he had never tackled a broken automatic transmission. With more time and know-how than money, he dove into it.
Carl discovered that the Powerglide was really very simple and could be rebuilt easily with a little determination and forethought. He wrote down his notes and ideas and wondered if anyone would care to read them. Carl took out a small advertisement and was soon inspired to write a complete, comprehensive manual on the Powerglide transmission and all of its finer workings. Carl wrote the Powerglide rebuilder's manual that has become the go-to text for sportsmen and professional rebuilders. In 2003, Carl wrote the definitive manual on the rugged Chrysler A-727 which filled a gap in transmission rebuilding and modification literature.
Thus began TSR Racing Products.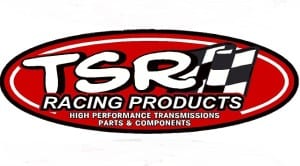 Starting out as a part-time venture, TSR Racing Products has grown into a drag racing scene staple. They supply countless sportsman drag racers, classic cars enthusiasts and mud racers with the parts, pieces, information and know-how to repair, rebuild and improve their automatic transmissions. While primarily focused on the Powerglide automatic, TSR Racing Products has expanded their parts inventory to include the GM TH-350, TH-400, 700-R4, Chrysler A-904, A-727 and Ford C-4,5 and 6 transmissions as well as a new adventure, New Process transfer cases.
In addition to complete, race or street ready transmissions, TSR Racing Products also deals in hard parts such as clutches, steels, bands, gaskets, pans and input shafts. An in-house innovation TSR is most proud of is DIY transmission brake kits (pro-tree & full-tree) which include all of the pieces and instructions to alter a valve body for drag racing applications.
TSR also manufactures tools to disassemble and assemble units, modifies cases to accept shields and aftermarket bell-housings, machines drums to accept high performance sprags, cuts pistons for additional clutches, etc. all in their own machine shop.
Sadly, the racing world and the employees of TSR Racing Products lost Carl Munroe to cancer three years ago. However, his legacy of fairness, innovation, honesty, and pride in his
work live on in the employees of TSR Racing Products. TSR Racing Products looks forward to serving the sportsman racer and street car builder with the finest aftermarket automatic
transmission parts available.