When Mississippi's Kye Kelley got called out by Justin "Big Chief" Shearer to face the Street Outlaws Oklahoma City crew, he never expected that he'd go from just a hometown hero to an internationally known street racer.
For most of his life, Kelley was the typical, small-town country boy. "I grew up in an old historic town with one red light. We don't have a Wal-Mart or nothing," he says. His love for street racing began when he was about 14 years old and has only strengthened over the years. "There was an old black guy down the road from my house named Otis, and everyone would meet up there on Sundays. We'd have 50 or 60 people out in the yard, boiling peanuts, racing, and hanging out," recalls Kelley, who used to race his four wheeler against the other guys' cars.
Kelley graduated high school with a partial scholarship to junior college, but didn't have the additional funds to continue his education. Instead, he went straight into the workforce. He admits he always assumed he'd "never be nothing" and spend his whole life working. "Going from that to the whole United States knowing my name is awesome, but I never thought in a million years that it would happen, and I'm putting my whole heart into making it work."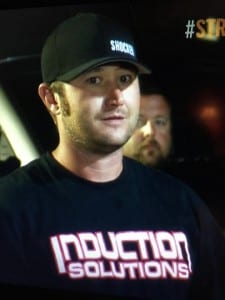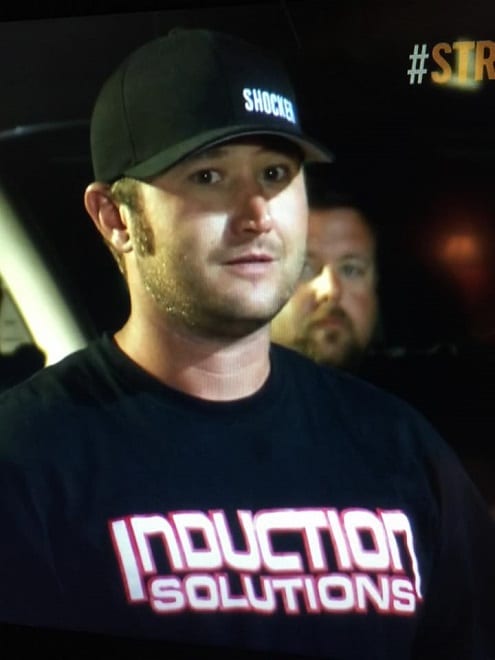 Perhaps it's appreciation of where he came from and what he's achieved that makes Kelley such a popular figure in the drag racing scene, or perhaps it's the controversy that stems from having the quickest street car in the nation. His tube chassis, early '90s-era Chevy Camaro which he calls the "Shocker," feeds off a three-stage nitrous system from Induction Solutions. The motor, a 638-c.i. big-block Chevy with Pontiac Big Chief heads, was built by Stan Acey's Performance Machine Shop in Jackson, Mississippi. "That guy's always led me in the right direction," Kelley says. Fifteen-year old Crower rods, a set of Wiseco pistons, and a pair of Gary Williams carburetors round out the build, which Kelley says is nothing more than an "old, wore-out motor" he received in a trade when he was a teenager.
Thanks to that old motor, though, Kelley's become a bit of a legend in the street racing scene. His rise to fame started when Shearer put out a public inquiry to find out who the fastest man was at "Da' Pad," a popular New Orleans street racing location. "Everyone told him Kye Kelley," Kelley laughs, "and that's how the first race I got on Street Outlaws happened."
As fate would have it, Kelley was slated to run against OKC's "Daddy Dave," who Kelley says before he got involved had always been his favorite driver on the show. "I looked up to him a lot, and to race him was priceless," Kelley says. The race went down in mid-2014 and wasn't as easy as Kelley had expected it to be. "They hit the light about waist high, and I didn't see it but reflecting off the side of Dave's truck." Kelley caught Daddy Dave on the top end, and although he lost, he left feeling satisfied with having come so close to catching up. That tight finish got people talking, and Kelley found himself being called out by some of the fastest cars in the country.
"The OKC guys gave me a second chance and invited me to a 16-car Cash Days race in Texas," Kelley says, referring to an event early in 2015. While there, he raced Daddy Dave again—and won. At the event, Kelley also took down other big deal drivers like Big Chief, Doc, and Bobby "Hollywood" Treadwell to culminate in a $16,000 cash payout.
Shearer and his crew were determined to beat Kelley, so they called him back for a do-over. The rematch took place at Da' Pad, and once again it was Kelley who came out ahead. "Three or four months went by and they invited me to Oklahoma in July," the Mississippi racer recalls. "I had beat Chief in Texas in the middle of where we live, I beat him down home where I live, so now I had to beat him on his own home turf."
And beat him he did, as Kelley held almost a three-car lead over Chief as the two crossed the finish line. With his $16,000 win at the Texas Cash Days, a second $16,000 win in New Orleans, and another $6,000 for the Oklahoma race, Kelley walked away with a total of $38,000 of Chief's money.
Kelley's friend Scott Taylor joined him on the trek up to OKC, and was scheduled to race Shawn "Murder Nova" Ellington for $2,500 and Ellington easily took the win. "Their crew was jumping up and down, saying how we were one and one, so I called Nova out and beat the hell out of him, too," laughs Kelley.
Although he's put the hurt on all of the fastest cars Oklahoma has to offer, not all of Kelley's races have ended in success.
In August 2015, Kelley had the chance to go up against 14-time world champion racer Mike Murillo and his twin-turbo Ford Mustang, "Lafawnduh." The showdown took place at the first annual Outlaw Armageddon no-prep invitational at Thunder Valley Raceway Park in Lexington, Oklahoma. "Here I am, the fastest street car in the nation, going against a guy known for being one of the fastest cars at any track he's ever been to," Kelley says. "I couldn't have put another thousandth of a nitrous jet in if I had wanted to. I had the car on full blast."
At first, it appeared Kelly got the win with a huge advantage over Murillo, but the question of "did he jump the start?" was quickly raised. With plenty of video evidence to review, and plenty of controversy stirred up on the Internet, it was eventually concluded that Kelley did indeed leave too soon. In a display of good sportsmanship, Kelley openly owned up to the mistake and took responsibility for his slip up. "I got too excited. I was just one-track-minded set on going and I guess the cameras went off and I went early," confesses Kelley, who launched prior to the starter's flashlight illuminating. "I beat him by about three car lengths, so I think I could have done it for real, but I may never have that chance again," he laments.
In addition to the cash money payouts he's earned, Kelley has found himself on the receiving end of a lot more sponsor assistance since he's become "famous". He's appreciative of the help he's received from companies like Be Cool radiators, Billet Specialties wheels, and others. "The tinted Lexan glass I got for my car from Optic Armor makes it look so good I can't stop looking at it," he confesses.
While the show has brought a lot of opportunity into his life that Kelley knows he may never have had without the television exposure, things haven't been completely smooth sailing. After working as a superintendent in the oil refinery industry for well over twelve years, Kelley recently found himself without laid off. Rather than panic, though, he wisely devised a plan to put his newfound stardom to good use and capitalize on the reputation he had built. "I took out a bank loan and along with my buddy Greg Champagne who went half-in with me, I started my own performance shop," says Kelley, proud owner of Down South Performance in McComb, Mississippi. "We work on Pro Mods, street cars, anything you can imagine. We have a dyno, do tuning, build headers, and we'll even change the brake pads on your grandma's Kia," laughs the soft-spoken racer.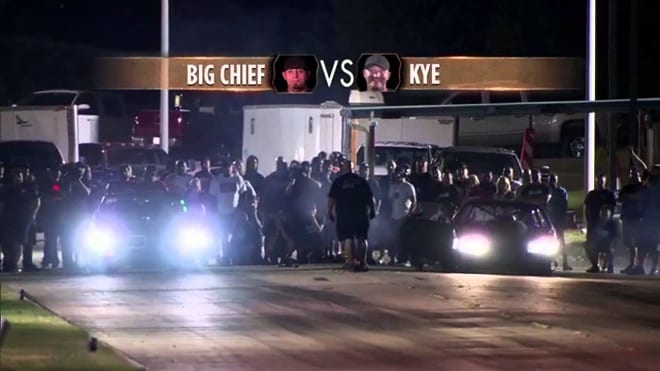 Kelley knows without the show he may still be stuck in a menial job living a "small" life. He credits Street Outlaws with having helped racing in general. "A lot of people are getting into racing now and tracks are doing big no-prep races which is something we've never really seen before. Grudge racing was on a downhill until the show came out, and now everyone's interested in it. Even the governor of Mississippi is a big fan of the show. How cool is that?" he remarks.
With the increased popularity also comes increased exposure to police, however, so the local street racing scene has taken a slight hit with regards to remaining under the radar. Kelley, however, hasn't found that to be much of a problem and discloses that "nine times out of ten, the police won't let you illegal street race down here, but they'll shut a road down so you can make a test pass because they want to see the car run."
Despite his big-shot status, Kelley takes his popularity quite seriously and often donates his time, as well as lots of Shocker apparel, to underprivileged or sick kids. "If I can spend 30 minutes of my time to make the kids or our fans happy, and it's something they'll remember forever, then it wasn't but a minute of my time," he says. "We try to lift the little kids' spirits. I'd much rather they like drag racing instead of getting addicted to drugs or anything like that."
Kelley credits that "do gooder" mentality to having been raised by a mother who sacrificed everything to make sure he and his sister felt loved and cared for. "I'm a momma's boy. She taught me how to fish, how to hunt, and so whatever she says do, I do. She even comes out to some of the street races with me and is the most supportive mom a guy could ever have," he proudly boasts.
In addition to honoring his mother, Kelley says his greatest accomplishment hasn't been winning any of his high-profile races, but rather marrying his wife Alisa this August. The newlyweds are already expecting a baby in the next few months and Kelley couldn't be happier with how his once small-town life has grown to become so fulfilling.