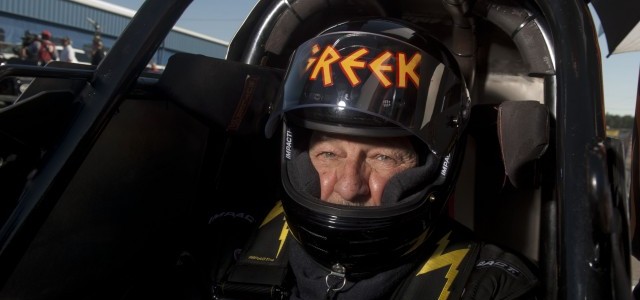 Lucas Oil founder Forrest Lucas has announced a unique sponsorship of Chris Karamesines that will last as long as the drag racing legend competes.
Lucas Oil first joined Karamesines, widely known as "the Greek," for seven national events in 2011 to rave reviews from the media and fans.
"The Greek is a legend in our sport," Lucas said. "He's a great ambassador for drag racing and our line of products, and we're happy to partner with him again. I look forward to seeing the Greek's dragster go down the track with our colors on his car for many years to come."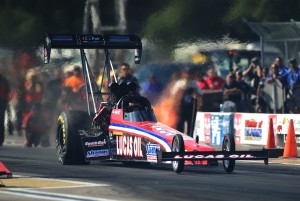 The Chicago native raced in 13 Top Fuel events last year, qualifying for four races. Karamesines earned a first-round victory at Bristol Dragway, his first round-win in NHRA competition in more than 20 years.
Karamesines, 82, has been racing since the 1950s and was recognized as one of NHRA's 50 Greatest Drivers in 2001. "The Greek" has won numerous national events in ADRA, AHRA and IHRA competition.
"I appreciate Forrest helping us out the way he does," Karamesines said. "We'll get to as many Top Fuel races as we can and will do our best for Lucas Oil. What they've done for our sport is tremendous and it's cool to have them on our car. We're very appreciative of their support."