For the first time ever, the Professional Drag Racers Association (PDRA) and its racers will converge on the new GALOT Motorsports Park for PDRA Dragstock XIII, Sept. 8-10. The storied race will be the first national-event for the North Carolina track after being purchased and completely rebuilt by track owner Earl Wells, who also owns the three-car GALOT Motorsports team.
"I think everybody is going to enjoy our facility that John (Strickland) and his crew have built. John's been down a lot of tracks and he can attest to what we have to offer," said Mr. Wells.
While many of the PDRA racers call North Carolina home, Dragstock XIII will be a true homecoming race for GALOT Motorsports Pro Boost drivers John Strickland, Kevin Rivenbark and Todd Tutterow. All three drivers have made dozens of test runs on the new track surface, and Strickland was even actively involved with designing, planning and building the facility.
"We've put a lot of time and resources into making this the best racetrack it can possibly be. We tried to make it a nice facility for racers and fans. We did all of the demo and most of the construction. It was a lot of work, but we're real proud of it and we hope everyone else enjoys it as much as we do."
Strickland, who recently won the prestigious National Tractor Pulling Championships and the National Tractor Pulling Association (NTPA) Grand National season championship in Super Stock Open, is looking forward to racing at a track that he's so familiar with.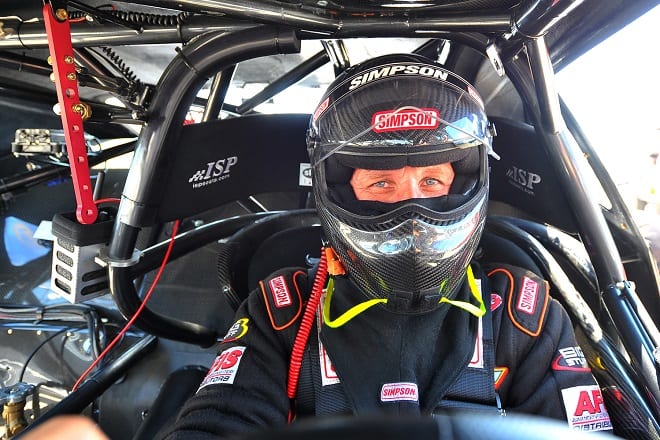 "I don't know what to expect when I go to tracks that I've never raced at," added Strickland, competing in a full PDRA season for the first time. "Here at GALOT, I know what this track can do because we've had some really fast cars go down the track. I feel comfortable at our track. Plus, we have folks at home who come out to see us, so that's always nice."
Strickland and GALOT Motorsports teammate Kevin Rivenbark enter this weekend's Dragstock XIII in the middle of a Pro Boost points battle. Rivenbark dominated the first three PDRA races of the season, then Strickland took over and claimed the three most recent races on tour. Other Pro Boost players to watch this weekend are South Carolina's Ric Fleck and Tylor Miller, who finished runner-up to Strickland at the last two races.
Thrilling competition in the all-eighth-mile series' quickest and fastest class, NAS Racing Pro Extreme, is also expected as the "Mississippi Missile" Jason Scruggs and Memphis winner Brandon Snider continue their yearlong battle for the points lead. Michigan race winner Frankie "Mad Man" Taylor will be in attendance to race for the Dragstock XIII title, but also for a special grudge race against defending NHRA world champion Jonnie Lindberg in his Top Alcohol Funny Car. The grudge race will take place during the third qualifying session on Friday night.
In Switzer Dynamics Pro Nitrous presented by MoTeC, nearly all of the biggest hitters hail from the "First in Flight" state. Jay Cox, Travis Harvey, Lizzy Musi, and Jason Harris will be looking to keep the event trophy in North Carolina, while Georgia's Steve "Stevie Fast" Jackson will attempt to rebound from a DNQ at the last race in Memphis. Maryland winner Tommy Franklin is hoping to take the win back to Virginia.
The two-wheeled machines of Drag 965 Pro Extreme Motorcycle will be in attendance as well, with Chris Garner-Jones leading the championship standings by just two points over defending world champion Eric McKinney. PDRA Extreme Pro Stock racers are also included in the line-up for the penultimate race on the five-race XPS schedule. Rounding out the list of classes to compete at PDRA Dragstock XIII are the sportsman classes – Ronnie Davis Top Sportsman presented by MagnaFuel, Lucas Oil Top Dragster, Talbert Pro Junior Dragster, and MegaCorp Top Junior Dragster.
Activities surrounding PDRA Dragstock XIII will kick off on Wednesday, September 7th, at the official Pre-Race Party at Buffalo Wild Wings in Smithfield, NC, from 6-10 p.m. GALOT Motorsports Park is also hosting a live auction featuring unique racing items to benefit Make-A-Wish. The auction will be held after open testing on Thursday from 8:30-10:30 p.m. at the track. Country recording artist the Denver Nixon Band will perform a live concert as well. The Pre-Race party, auction and concert are all open to the public.
Qualifying action at PDRA Dragstock XIII is set to begin with Top Dragster at 11 a.m. on Friday, September 8th. Additional pro qualifying sessions are scheduled at 5 and 8 p.m., followed by final qualifying at 11 a.m. on Saturday. Eliminations will begin at 4 p.m.
For the complete schedule, ticketing information and discount coupons, please visit www.pdra660.com.