With all due respect to the once-proud Oldsmobile brand, this is not your father's Dodge Demon. Or more accurately, the just-released 2018 Dodge Challenger SRT Demon is definitely not the base-model '71 Dart Demon—the first year for the Demon nameplate—that I laid out a cool 500 bucks for in 1980.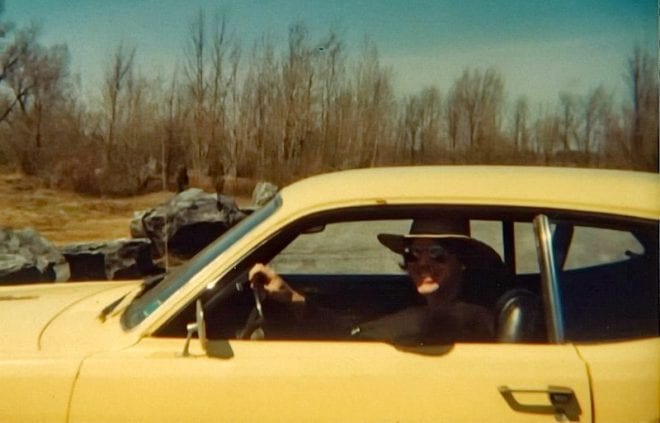 My car allegedly pumped out 230 horsepower and 320 pounds-feet of torque from its 318 c.i. engine, though a hundred-thousand miles or so of neglected oil changes and harsh Canadian winters made it feel like maybe half those numbers remained by the time I was cruising the frost-heaved highways of Cornwall, Ontario. On the other hand, this new, uber Challenger, based loosely on the much-vaunted SRT Hellcat, puts up to 840 horsepower and 770 lbs-ft of torque at the end of its driver's right foot, making the SRT Demon the most powerful, factory-produced muscle car ever.
"With Demon, our goal was to build a car that would tattoo the Dodge logo into the subconscious of the general market, beyond even our loyal enthusiasts," Dodge executive Tim Kuniskis said. "To do so, we had to set records that have never been set before, do more than has ever been done before, go beyond even the legendary Hellcat. The result: an 840-horsepower, nine-second muscle car unlike anything that has ever come before it."
The SRT Demon replicates the Hellcat's supercharged, 6.2-liter (378 c.i.) engine, but employs a slightly larger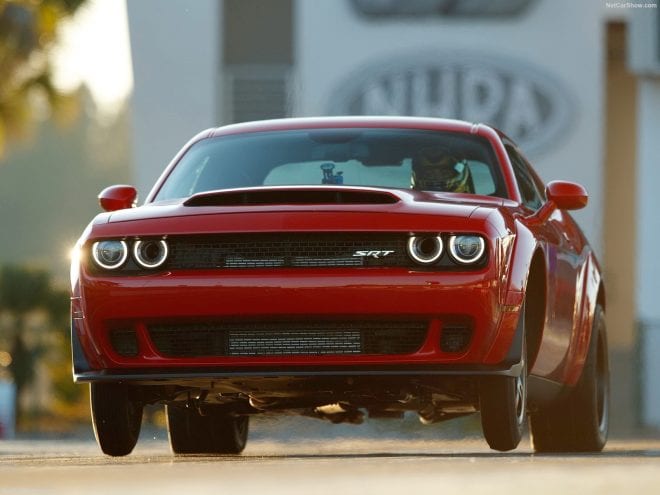 2.7-liter blower to provide up to 14.5 psi boost. To help keep things cool for the supercharger, Dodge developed a unique system that diverts air-conditioning refrigerant from the car's interior to a chiller unit mounted by the low-temperature circuit coolant pump. Charge air coolant, after being cooled by ambient air passing through a low-temperature radiator at the front of the vehicle, flows through the chiller unit, where it is further cooled. The chilled coolant then flows to heat exchangers in the supercharger. A related system keeps the engine cooling fan and low-temperature circuit coolant pump running after the engine is turned off in order to help minimize heat soak effects. The driver can then track supercharger coolant temperature on an 8.4-inch touch screen in the instrument panel and know in real time when the supercharger is at the optimum temperature for another run.
The SRT Demon Hemi also features upgraded rods, pistons and valve train components, twin dual-stage fuel pumps, and three air intakes, including the largest functional hood scoop currently available on any production car. Additionally, the red-painted Demon engine's rpm limit has been increased to 6,500 rpm, representing 300 rpm more than that of the Hellcat.
Of particular interest to drag racers, the SRT Demon also represents the first factory-production car equipped with a transbrake, allowing its driver to lock the transmission output shaft and hold the car in place at engine speeds up to 2,350 rpm without overpowering the brakes. Every Dodge Challenger SRT Demon is equipped with a TorqueFlite 8HP90 eight-speed automatic transmission, the same gearbox used on the Hellcat, but with an upgraded torque converter to provide an 18-percent increase in torque multiplication, an 11-percent increase in stall speed and improved lockup speed.
As with the Hellcat, Dodge provides two computer-coded keys for each Demon, including a black key that limits engine output to 500 horsepower for everyday driving and a red key to release 808 horsepower. The car's full potential 840 horsepower also is unlocked with the red key, but only when burning 100-plus octane gasoline while using the Direct Connection powertrain controller included within the "Demon Crate" option that provides several components to fully unleash the car's potential at the drag strip. To combat abuse, a special "valet" mode also can be activated via a four-digit PIN code that limits engine horsepower and rpm, as well as deactivates certain performance features, such as steering wheel paddle shifters and launch control.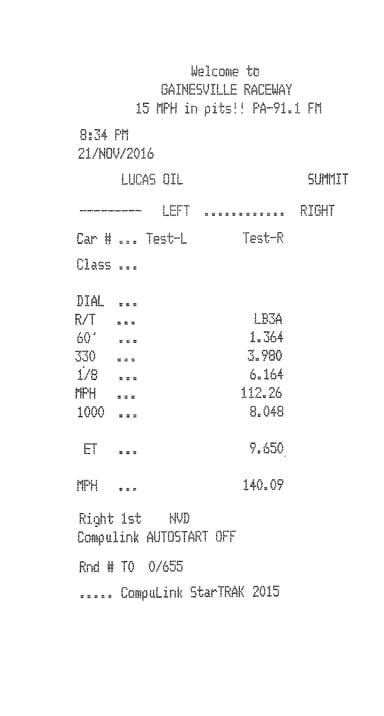 Given all this modern technology, my old car's official performance numbers: 9.6 seconds to reach 60 mph (!) and 17.1 seconds to cover the quarter mile with a supposed top speed of 104 mph (I can't confirm this), not surprisingly appear downright anemic in comparison to the SRT Demon's 2.3 seconds to 60 mph (quickest in the world for a production car), 5.1 seconds to 100 mph, and 9.65 quarter-mile time at just over 140 mph. In fact, that kind of performance actually inspired the NHRA to promptly declare the new Demon too fast for competition in stock form, as its rules dictate all cars running 9.99 or quicker, or faster than 135 mph, must have a roll cage installed, among other safety requirements. Talk about handing Dodge a marketing coup: "We're too fast for drag racing!"
At the curb, my '71 model sat on a 108-inch wheelbase and weighed in at a scant 3,064 lbs, sans driver. Although the 2018 SRT Demon's wheelbase was not officially released, the Dodge Challenger Hellcat upon which it's based is listed with a 116-inch wheelbase, and thanks to being available with only the driver's seat installed (another first for a North American factory-built car), a new, stripped-down Demon tips the scales at 4,280 lbs, which is relatively svelte for a modern U.S.-made road machine. And remarkably, accepting the weight of a front-passenger seat and/or back seat added to the car costs only $1 each.
As far as retail cost goes, a brand-spanking-new Dodge Demon could be had for about $2,500 in 1971. Though pricing hasn't yet been announced, Chrysler Corp. reportedly wants to keep the SRT Demon's MSRP under $100K; however, hefty dealer mark-ups similar to those that accompanied the Challenger Hellcat's debut probably should be expected, especially if Demon production is limited to only one year, as Dodge has suggested. Regardless, as a factory-built ride, the company's standard three-year/36,000-mile vehicle warranty and five-year/60,000-mile powertrain warranty will apply and all new Demon purchasers will also have one day's tuition covered for them at the Bob Bondurant School of High-Performance Driving in Chandler, Arizona.
Approximately 80,000 Demons were produced in 1971, but the inaugural run for the 2018 version will include only 3,000 for the U.S. market, with a meager 300 more destined for Canadian sales, despite all new Demons scheduled for manufacture in Brampton, Ontario.
By all accounts this 2018 Dodge Challenger SRT Demon is quite a car, destined to make its mark not only on the track, but as a marketing coup for Dodge. Still, in this age of uncertainty as it relates to political and environmental influences, insurance rates, and ever-fluctuating and unpredictable oil and gas prices, the SRT Demon may well be remembered for setting benchmarks never to be matched by a production muscle car again. My old Demon, on the other hand, will always be remembered for the good times—though not necessarily good elapsed times—it consistently delivered to a never-ending soundtrack of AC/DC and Black Sabbath. Demonic, indeed.