SRI Performance and Draco Springs Bounce Into 2019 With Engineering-minded Product Reps Draco Springs, the global leader in racing spring manufacturing, in conjunction with SRI Performance, exclusive supplier of Draco's signature purple springs, announced today that they have expanded their technical sales and service departments by hiring two engineers: Andy May and Dennis Wells of Zeta Performance Vehicle Technologies (PVT).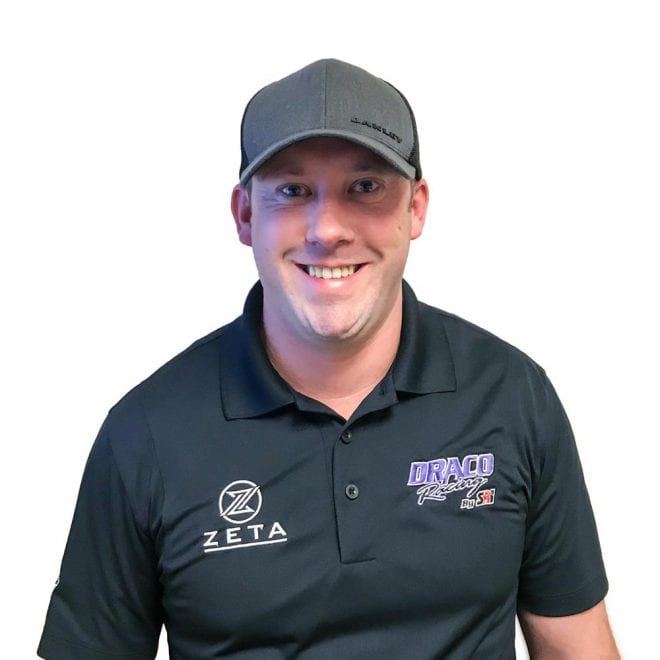 With these new hires, Draco Springs and SRI renew their long-time commitment to providing industry-leading technical sales support. Going forward, the duo of May and Wells are expected to become the primary points-of-contact for all technical questions relating to Draco's full line of racing springs.
May's background includes multiple tenures as a car chief and engineer with championship-caliber NASCAR teams. Wells spent the last decade as a shock and spring specialist for both NASCAR teams and other major spring companies. Together, May and Wells formed Zeta PVT, which is a full-service automotive engineering company specializing in vehicle testing and development. With their broad experience on seven-post rigs and data acquisition systems, May and Wells are well-qualified to advise customers on their spring choices, basing their knowledge on real data acquired from the testing field.
"These guys [May and Wells] can really get out there and talk springs with anyone," says SRI Performance owner, Greg Fornelli. "Draco's line is so diverse and caters to all forms of racing. The goal is to see more purple springs on more race cars in 2019, and Andy and Dennis are the guys for the job."
By bringing on May and Wells of Zeta PVT, SRI looks to keep Draco as one of its top-selling product lines at their multiple locations, while growing its outside sales presence.