Sparkling ICE®, part of the Talking Rain® Beverage Company portfolio, announced today its support of Dote Racing Top Fuel Dragster, Leah Pritchett. Sparkling ICE will be featured as an associate sponsor throughout the 2015 NHRA Drag Racing season and as primary sponsor on the car at Maple Grove Raceway on October 2-4, 2015.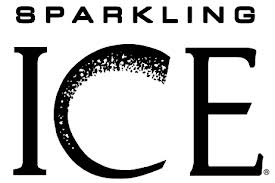 Additionally, Sparkling ICE and Pritchett will collaborate on custom Sparkling ICE driver and crew uniforms as well as promotional items such as co-branded apparel, autographed merchandise and tickets. Sparkling ICE, the fastest-growing beverage brand in the U.S., will also support Pritchett and the Dote Racing team with Sparkling ICE beverages throughout the 2015 season.
"We are thrilled to announce Sparkling ICE's support of Dote Racing and Leah Pritchett. The team's philosophy aligns with Sparkling ICE's bold spirit and adventurous nature, making this relationship a natural fit," said Talking Rain President and CEO Kevin Klock.
Pritchett finished the 2014 season on a strong note. At the Toyota Nationals in Las Vegas, she ran a career best 3.775 elapsed time at 319.29 mph, placing her in the #6 qualifying spot and positioning her for the semi-finals.
Pritchett began drag racing at the young age of 8 years-old, winning 37 events in her Jr. Dragster. She went on to race Nostalgia Funny Car, winning one event and setting a record as the first driver to break 250 mph in that class. Her success continued in Pro Mod, where she won three national events.
In addition to her accomplishments on the track, Pritchett is involved in various charitable endeavors including Girls Nite In International, Bowling for Reilly's Children's Hospital and Speedway Children's Charity.