Mike Bowman (Precision Turbo Pro Mod) and Mike Maggio (Flying A Outlaw Pro Mod) scored upset victories Sunday night in the finals of the JEGS Performance Street Car Super Nationals XII at The Strip at Las Vegas Motor Speeday. Bowman, who has raced every SCSN event but one, topped No. 1 qualifier and fellow NHRA Pro Mod veteran Sidnei Frigo from the No. 9 qualifying spot. The Oak Hills, Calif-resident laid down a pass of 5.788 seconds at 259.06 mph.
Maggio took down defending event winner and pole sitter Troy Coughlin in the semi-finals while earning the victory against John Stanley when Stanley red-lit in the final round.
"I'm just so happy, I can't even tell you," Bowman said jubilantly from the Winner's Circle. "The way our weekend started out was just insane. We struggled all weekend long. We wanted to do some testing for NHRA so we changed the torque converter and it seemed to be too loose and we stuck with it and we stuck with it and it just wasn't happening. I got lucky through the first two rounds and…after that I said, 'We gotta go back to what we know.
"The track was really good and really tight. It was actually a tighter track than we're used to at NHRA and we figured that would work the converter even more and the pro torque converter. We put it back in there and the thing flew. It was awesome."
For Maggio, a regular in the Premier Street Car Association, this victory was nine years in the making.
"I'm feeling so happy," he said after the race. "We've been trying to win this race for nine years. We've been the bride's maid twice and we've been competitive for about the last five or six years. I mean, we're just so excited, everyone was just crying at the end of the track. We've been working really, really hard for this."
The event ran smoothly, with only a 55-minute rain delay early in the day halting the action. SCSN Promoter Mel Roth said once again, this weekend displayed why this race is a bucket-list event.
"We had some of the biggest names in the sport here along with some amazing up-and-comers," he said. "It's a race that really shows why you never assume you know who's going to win."
Other event winners were:
MagnaFuel Outlaw 10.5: Ken Sihota, 4.034, 185.41 mph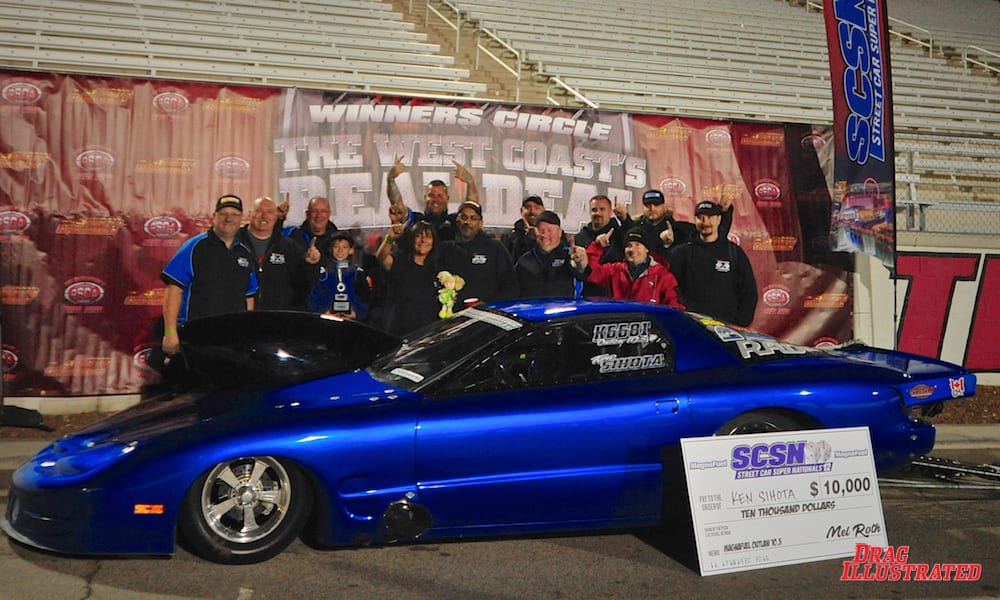 Morrow Bros Ford Radial vs. The World: Mike Keenan, 4.110, 196.13 mph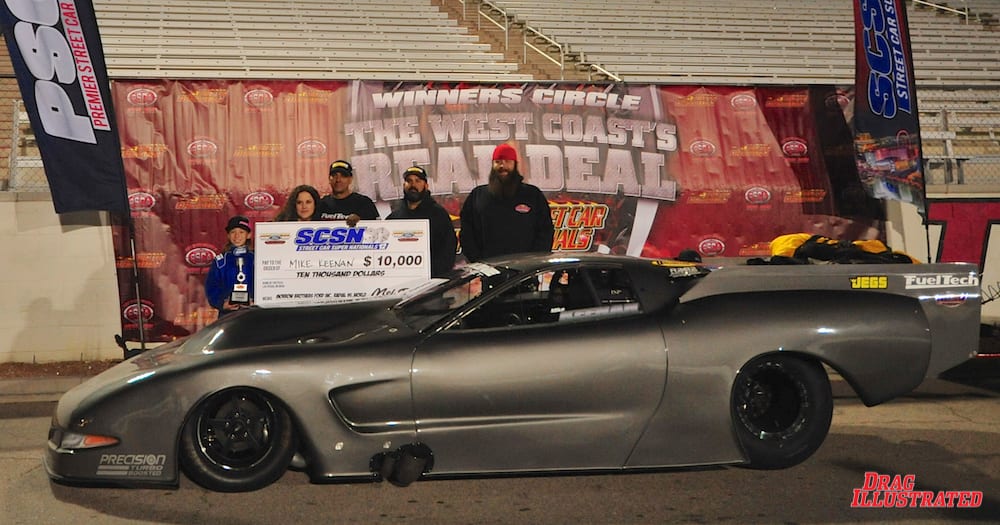 Jr. Pro Stock: Robbie Blankenship, 7.945, 170.47 mph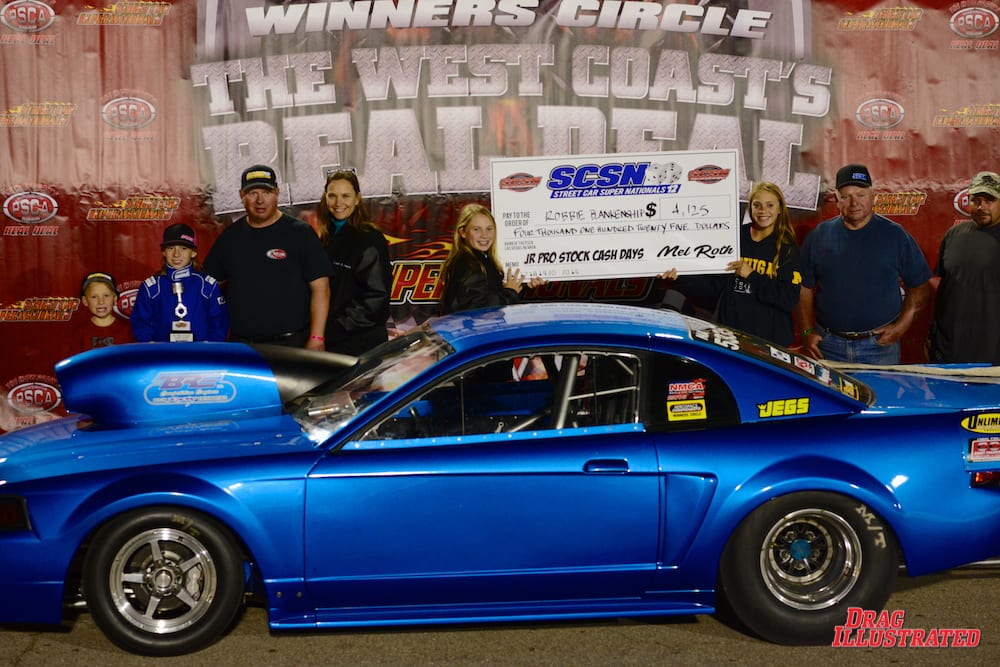 Mickey Thompson 275 Radial: Greg Henschell, 4.483, 162.49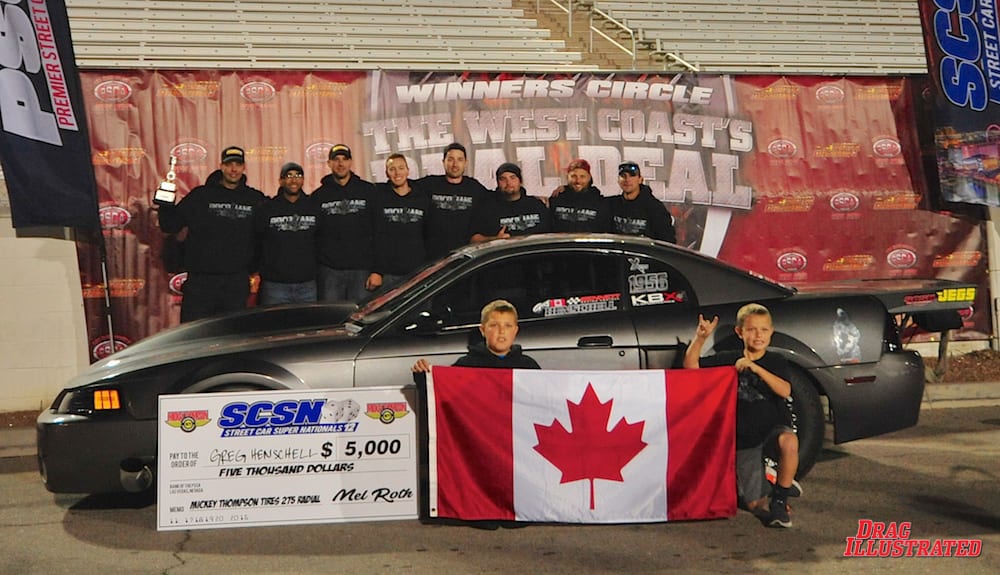 ProCharger 235 Limited: Eric McEwan, 5.590, 128.91 mph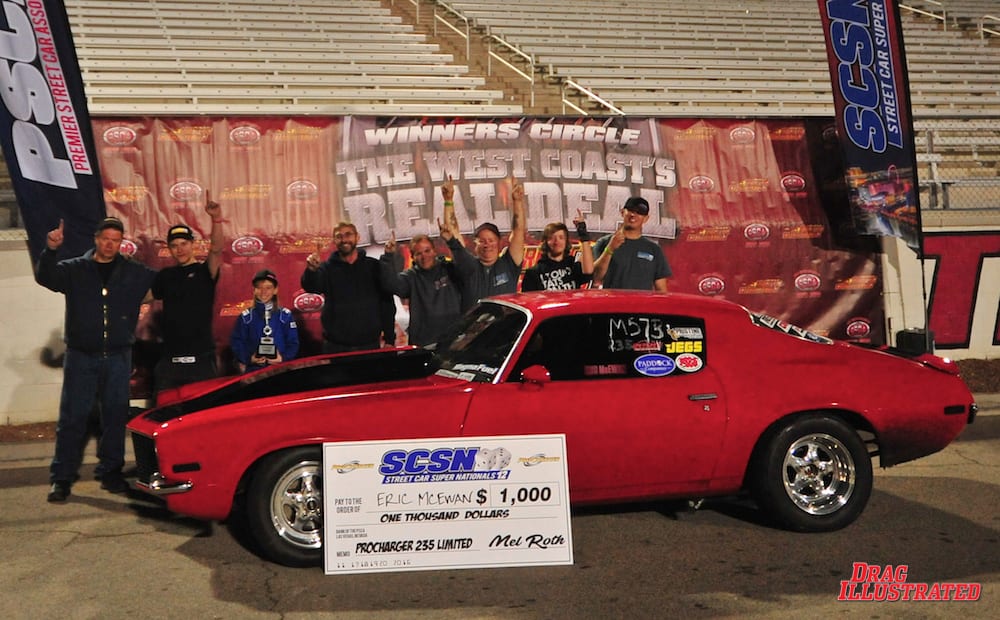 Vortech Outlaw 8.5: Dan Saitz, 4.741, 158.09 mph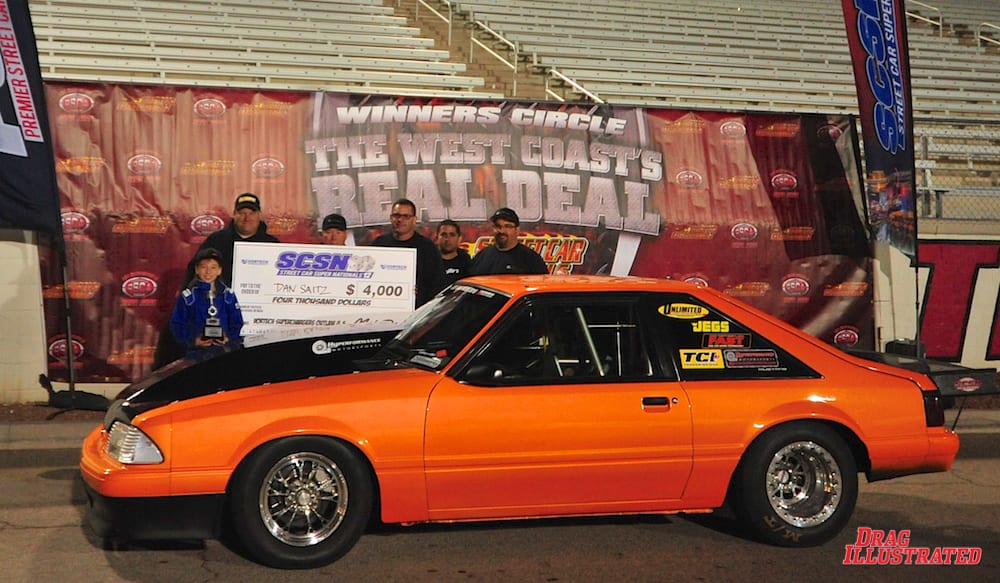 MagnaFuel XDR: Norman Chang, 4.897, 129.32 mph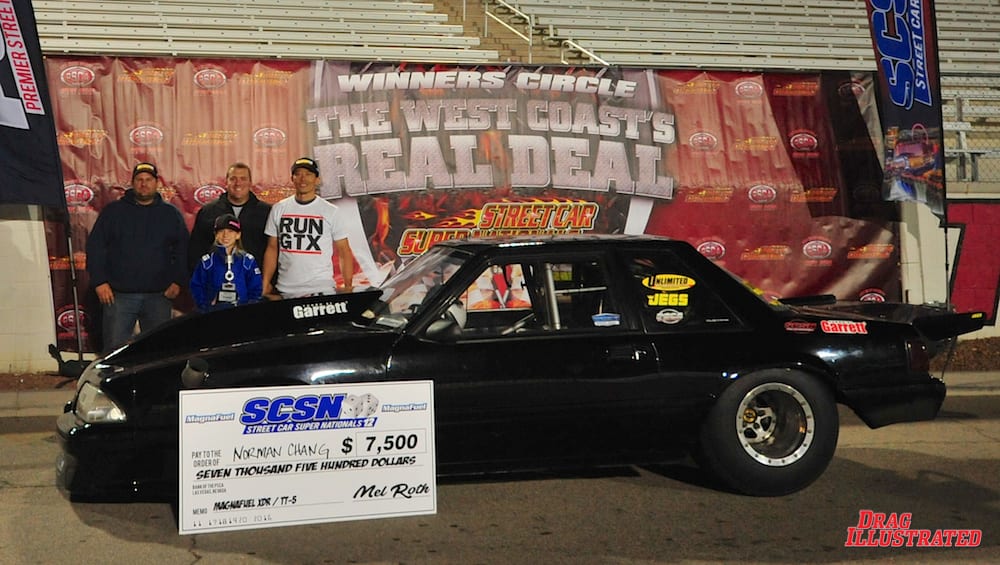 MMR Open Comp: Ken Spears, 9.534, 137.00 mph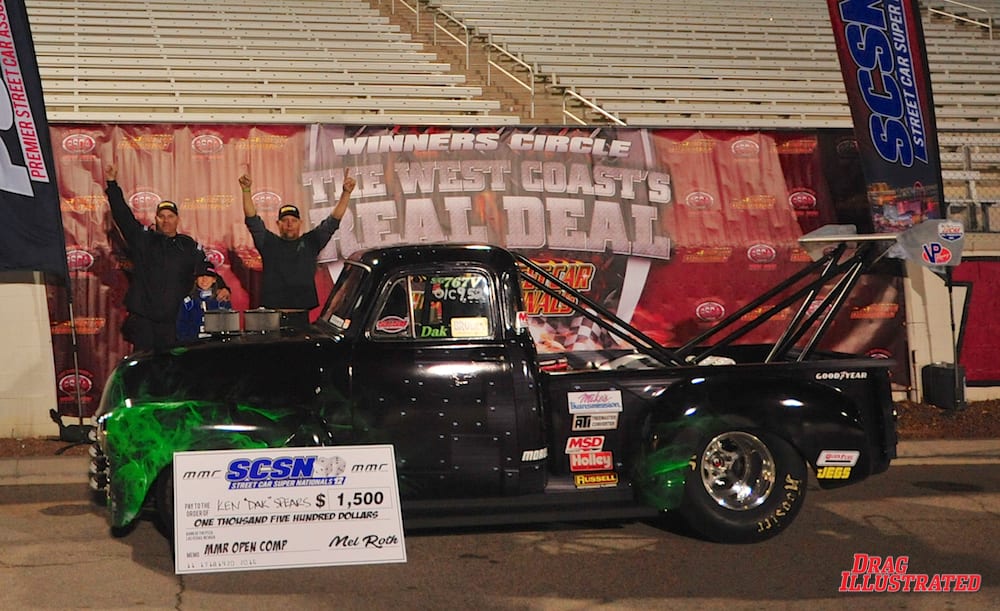 AccuFab Mustang Maddness: Donnie Boules, 10.111, 135.04 mph
Ross Racing Triple Index: Anthony Guida, 10.593, 120.43 mph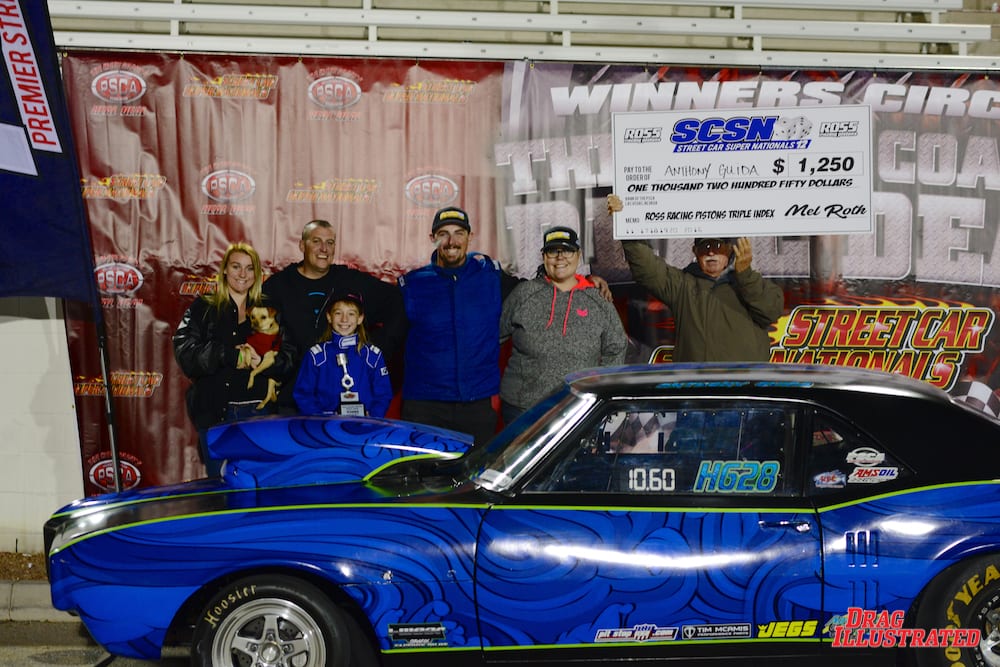 Edelbrock Super Index: Kevin Stokesberry, 9.667, 129.44 mph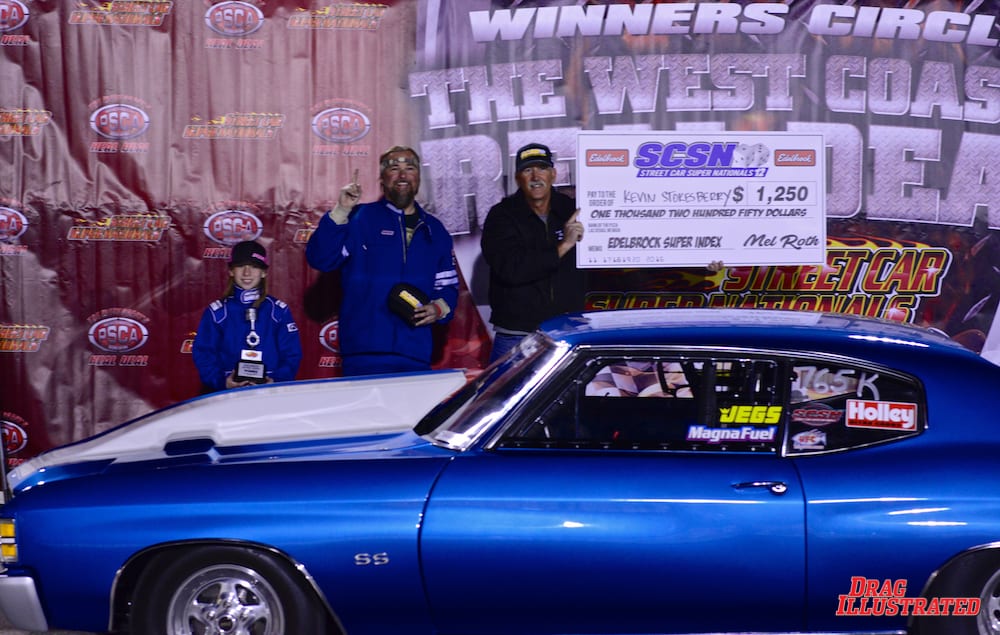 Figspeed Electronics: John Garafola, 9.376, 136.68 mph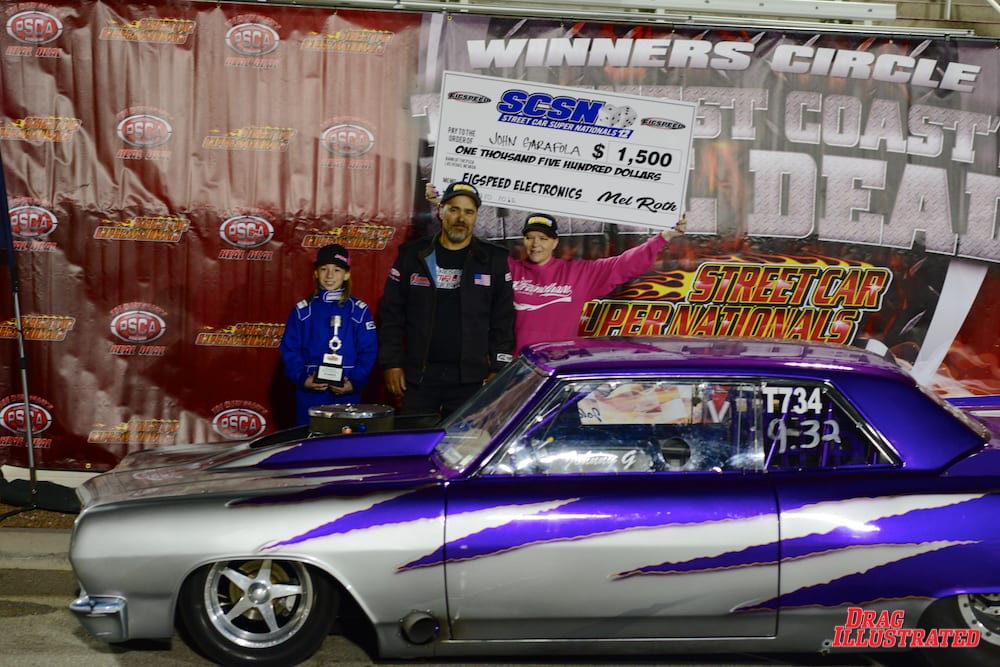 Calvert No Electronics: Jacob Evans, 11.775, 113.45 mph