As co-owner of the PDRA, Jason Scruggs has been in staunch support of the organization from day one, never missing a race in his Pro Extreme "Mississippi Missile". And while he is maintaining his partial ownership, the upcoming PDRA Summer Nationals will look a little different as Scruggs announces he is taking some time off from racing.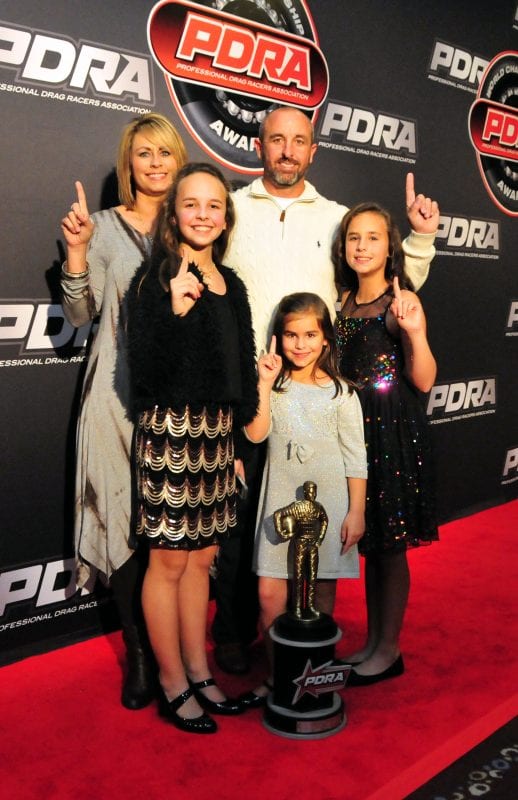 "I have a whole lot going on with business and my family right now and just going to take a break from racing for a while," Scruggs explained. "I'm still behind the PDRA one hundred percent. I want to clear the air and don't want any rumors to start flying about PDRA.
"My girls are getting older and we have some other family stuff going on. Racing requires a whole lot of time to get the car ready in between races. Even though I won't be traveling to events, I still stand behind the PDRA."
Scruggs will park the "Mississippi Missile" for the immediate future to focus on family and business, but this is in no way a final decision on his racing career.
The PDRA forges ahead, continuing to plow the path of a young series and plan for a bigger and better future. "We're working diligently on the 2018 schedule," told PDRA's Bob Harris. "It's almost complete and should be announced in the next couple of weeks."
"PDRA has advanced greatly in the past four seasons and we have all intention to keep it growing," added Tommy Franklin, co-owner of the PDRA. "Jason is a great partner and I completely respect his decision to take some time off. As with everyone, it is always a challenge to balance business, family, and racing. The 2018 PDRA Tour is already shaping up nicely, and we plan to release a schedule in coming weeks. We appreciate the support that we get from our great group of sponsors, racers, and fans. Looking forward to seeing everyone in Tulsa for stop number six on the 2017 PDRA Tour."
This weekend's Summer Nationals at Osage Casino Tulsa Raceway Park will be streamed live on www.SpeedVideo.com. A full event schedule can be found at www.PDRA660.com.