The winter break from drag racing has given Top Fuel pro Scott Palmer plenty of time to reflect on last year and make plans for the future. The always popular, blue-collar driver from Missouri reached a couple of conclusions during the down time, and he has big plans to change the way he's been racing.
"It's time to get aggressive," Palmer said. "Last year we learned how to run low 3.7s but then we got a little conservative and tried to protect our position in the points. The deal is, you really can't do that and expect big things. You have to run 3.7s to win races and that requires swinging for the fences at the right moments in qualifying and all day long on race day. I've decided we're going to live out on that ragged edge a lot more this year.
"If there was one thing I wish we'd done better last year it would have been to qualify higher on the ladder every race. There are just all kinds of benefits to being in the top half of the field and we weren't there enough. No more being conservative and trying to hold a spot in the points. We want to pour it all on and see how we do."
Palmer has plenty of weapons at his disposal, most notably the continued backing of drag boat racer and renowned entrepreneur Tommy Thompson. This will be the third season one of Thompson's many entities will ride along as title sponsor of Palmer's 10,000-horsepower machine.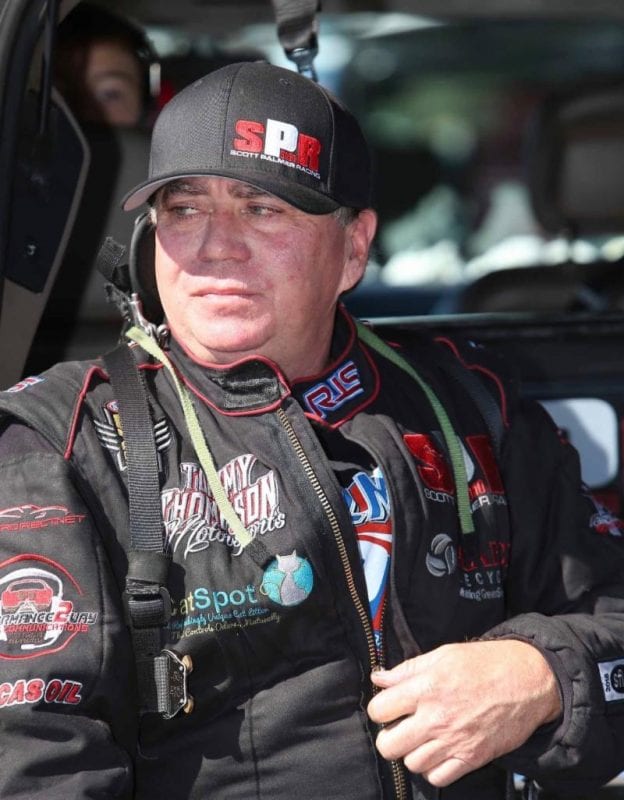 "We're going to tell the world about Magic Dry Organic Absorbent," Palmer said. "Just like CatSpot Organic Cat Litter, which we ran the last two seasons, Magic Dry is a product people absolutely love. Once you use it and see how effective it is, you'll never need another absorbent. We just need to get people to know what it is and give it a try."
Keeping Magic Dry and Palmer's race car in the spotlight will be helped by a continued tuning alliance with reigning world champion Steve Torrence and his father Billy Torrence, who races a part-time schedule.
"We have four new crew members, two veterans and a couple of rookies, including one of the hardest working women I've ever been around," Palmer said. "I was really proud of the way everyone worked together in testing and I think we've got the strongest group I've ever been around.
"Testing actually went really well. We never ran it all the way down the track because we didn't feel the need to push our parts like that but the incremental times were all very encouraging, showing mid to low 3.7s. We'll definitely be ready to roll in Pomona."
Top Fuel qualifying for the 59th annual Lucas Oil Winternationals is set for 12:30 and 3 p.m., Friday, and 12:30 and 4 p.m., Saturday. Eliminations begin at 11 a.m., Sunday.