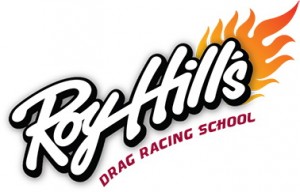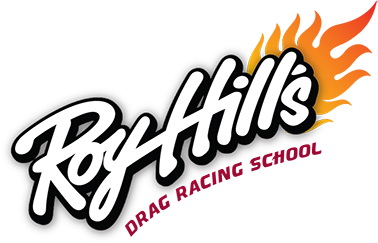 As the Official Drag Racing School of Ford Racing, Roy Hill's Drag Racing School will be hosting a special warm-up event at zMax Dragway on March 4-5 in preparation for the 2013 Cobra Jet Showdown South presented by Ford Racing and Jacky Jones Ford. The Cobra Jet Showdown South will be held March 7-10 at Bradenton Motorsports Park in Bradenton, FL.
The warm-up at zMax Dragway will feature lessons, licensing, and track time for Cobra Jet owners. At the conclusion of the special session attendees can caravan to the Cobra Jet Showdown with Roy and his team.
"I can't say enough about the staff at zMax and the way they prepare the track for our schools and test sessions," Hill said. "What they've done has really brought the track around this year, and we've seen some fast times at the schools.
"This is going to be a great session for the Cobra Jet owners. We'll also have the Tasca family there; Carl is going to be driving his Cobra Jet, Bob Tasca Jr. will be driving his dragster, and Bob Tasca III will have his NHRA Nitro Funny Car there for some test hits."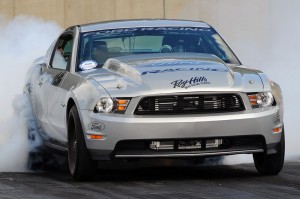 Though it's mainly geared toward helping Cobra Jet owners prepare for the Showdown, this session is open to anyone eager to get behind the wheel of a Cobra Jet or experience any of the classes Roy Hill's Drag Racing School has to offer.
The American Drag Racing League (ADRL) will also be holding its first race of the 2013 season on March 9-10 at nearby Rockingham Dragway, making Roy Hill's warm-up at zMax Dragway a convenient stop for competitors traveling to that race as well.
"2012 marked the beginning of a relationship with Roy Hill's Drag Racing School to help our owners get licensed and tuned up, and for enthusiasts to have an opportunity just to drive a Cobra Jet," said Jesse Kershaw, Ford Drag Racing Parts and Competition Manager.
"We're thrilled with what Roy has done with the school, outfitting it with three Cobra Jets and instituting special classes for them along with reduced rates for Cobra Jet owners. We look forward to even more owners getting their competition license and running hard in 2013."
For more information or to reserve your spot for this special event, contact Roy Hill's Drag Racing School at (336) 498-7964.
Visit the all-new www.royhillsdragracingschool.com for more information about Roy Hill's Drag Racing School and the team's Ford Mustang Cobra Jet Super Stock program.