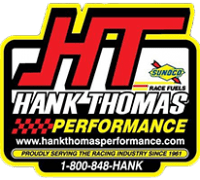 Hank Thomas Performance is proud to present the EOPM/Big Dog Summer Slam. Pro Mod stars from the EOPM and Big Dog series will be heading to the famed Piedmont Dragway Saturday August 1st.
Returning to defend his crown will be the Bryant/Cox Pro Nitrous entry piloted by Jay Cox who defeated Pro Mod standout Travis Harvey at the July 4th Power Jam.
Charles Carpenter, Todd Howard, Danny Perry, Tommy Mauney, Ty Tutterow, Jason Harris, Travis Harvey, Chris Rini, Jeff Blasi, Tommy Franklin, Randy Weatherford, Chris Cline, David Campbell, Zach Houser and many more will be on hand with the quickest and fastest Pro Modified cars on the planet. If you're in the area, this is definitely one Pro Mod race you won't want to miss.
Franklin Electric and Smart Com Home Technologies will also be presenting the EOJD. All of the young Jr. Dragster stars will be on hand competing alongside the Pro Mods.