The 2016 NHRA season has been all about upgrading and improving for Top Fuel driver Scott Palmer and his part-time team. With the help of Torrence Racing and guidance from brothers Bobby and Dom Lagana, the upgrades are paying off considerably. Coming off of their seventh event of the season, Palmer has announced that drag boat powerhouse team Tommy Thompson Motorsports has stepped up to support the Missouri-based Top Fuel team.
Thompson, who has been involved in the drag boat racing scene for over 40 years, was impressed with the efforts of Palmer to attract NHRA asphalt racing fans to the Lucas Oil Drag Boat Racing Series.
"It's nice to see someone bring some extra excitement to our sport [drag boat racing]. Scott Palmer Racing is only in their second year of owning a boat, and already we have received a lot of additional exposure for the series. Boat racers are going to car races and car racers are going to boat races. It's really exciting. I love the sport, and obviously Scott does too. I want to do everything I can to help this team. They work hard to do what they love. You've got to respect that," Thompson admits.
The SPR team, understandably thrilled about the additional support, can't wait to continue with improvements on their Top Fuel dragster, as well as their Top Fuel Hydro.
"Tommy Thompson is a true drag racer," Palmer says. "He's got like five boats out there, one in each professional category in the LODBRS. He contributes a lot to the LODBRS and other boat series they run in. When Tommy approached us about officially contributing to our team, we know that we've been doing the right thing with our upgrades and learning our new set-up this year. The fact that he is that excited with our operation, our hard work, and our devotion says a lot. He's noticing our improvements and we are proud of that."
Palmer's full schedule for the rest of the season hasn't been set in stone yet, but the team plans on sitting out the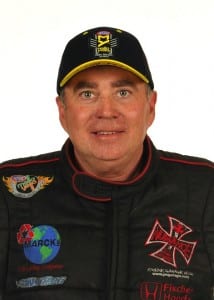 upcoming New England Nationals in Epping, NH to regroup and prepare for the summer races. SPR plans to return at the NHRA Thunder Valley Nationals in Bristol to continue their improving performance.
In addition to Tommy Thompson Motorsports, Palmer recognized his other major sponsors, including Marck Industries, Fischer Honda, Lucas Oil, Bostwick Enterprises, and the Lucas Oil Drag Boat Racing Series.
"I can't tell you how much we appreciate someone like Tommy stepping in to help us continue. I've said it before – all of our financial support comes from our friends. Our sponsors are our friends. Everyone involved in our team is a part of our team and our successes. We want our sponsors to be as proud of what we are able to do as much as we are. And hopefully, now we are able to keep doing more!"