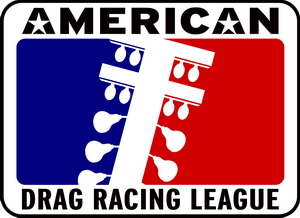 Fight Hard MMA announced Nov. 27, that it has acquired the American Drag Racing League, LLC (ADRL) from Sheikh Khalid Al-Thani of Qatar.
The 2013 ADRL season will open Mar. 9-10, at Rockingham Dragway in North Carolina, with a second date at Rockingham to come in September. Also expected on the schedule will be stops at South Georgia Motorsports Park, Royal Purple Raceway in Houston, TX, and Virginia Motorsports Park, near Richmond.
"The last two years have been an exciting yet difficult time for our family. We have enjoyed the challenge of building a new company and have met a lot of great people, but there has definitely been something missing.
"Drag racing has been a part of our entire life together and we had no idea that we would miss it so much," Fight Hard MMA President Jessica Nowling, wife of ADRL co-founder and former series president Kenny Nowling, said.
"First and foremost I want to thank Sheikh Khalid for everything that he has done, not just for the ADRL, but for the entire sport of drag racing,"  Kenny Nowling added.
"I also want to thank Tim and Diane McAmis for their tireless efforts in running the ADRL for the past two years. No one knows better than Jessica and I the immense amount of time and sacrifice that is required to run the ADRL. Every member of the ADRL family owes them and their staff a debt of gratitude."
The ADRL has scheduled a press conference for this Friday, Nov. 30, at the Performance Racing Industry trade show in Orlando, FL, during which it plans to make several major announcements.