The world of no-prep racing has taken the main stage in recent years. Spawning off the highly successful Street Outlaws television series, the thrill and unpredictability of this style of on-track drag racing has packed the stands across the Southwest.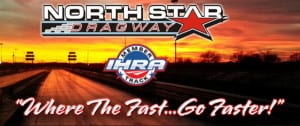 The bar has been set, as North Star Dragway in Denton, Texas, has announced the largest payout in history for a no prep event. In the special three-day "Doomsday No Prep Shootout," more than $135,000 in payouts is up for grabs Oct. 9-11, in a four-class program including Outlaw, Big Tire, Small Tire and True Street. DragIllustrated.com will be there to provide extensive coverage of this event.
In true no-prep fashion, there will be no dragging, spraying or conditioning of the track and no burnouts past the stage beams. In this approach, it's not necessarily who's got the most power, but who's got the most finesse on the throttle pedal. Street Outlaws regulars "Doc" and "Monza" are confirmed for the Big Tire class and Tina Pierce will make an appearance displaying her brand new Chevy Colorado truck. To enter the race, you must pre-register on the event Facebook page. The Small Tire and True Street classes are already capped with a full 32-car field in each with a healthy list of alternates hoping for a spot. Big Tire class registration is open now and Outlaw will open within a few days.
Payouts are the real eyebrow raiser as the Outlaw and Big Tire class pay a whopping $25,000 to win and continue paying down 16 places in the 32-car field. Small Tire racers are doing battle for a highly desired $10,000 payday, which also continues down 16 places and the True Street winner will pocket a cool $5,000 cash.
On Sunday, an entirely new race starts off with an open field for all classes where Outlaw, Big Tire and Small Tire will pay $5,000 cash in a winner take all shootout and True Street will dish out another $2,000. For anyone interested in running this event that didn't make the cut for pre-registration, Sunday is open in an all-run field for all four classes.
Local grudge racer Spencer "Cornbread" Johnson (top photo) will be in the house to defend his Big Tire crown from the previous event held in June. Johnson will have to beat the best, including Randy Thorn's "Terminator" first-generation Camaro, and Small Tire favorite and two-time winner this year, Shayne Ward, will be back looking for the three-peat in the "Air Force Won" Ford Mustang. The list goes on as the entries fill up and the smack talk begins. Almost a dozen first-round call outs are already locked in and will go down Friday night in first-round competition straight off the trailer.
It's hard to deny the caliber of racers from Texas and Oklahoma their due respect as the fastest no-prep racers in the country, but the biggest names in no-prep and grudge racing across the Southwest will be in the house at North Star Dragway in hunt of the big payday and the ego boost as a winner of the Doomsday No Prep Shootout. They say everything is bigger in Texas and this event promises to back that up and take it to a whole new level.
North Star Dragway would like to recognize and thank Nitrous Outlet, Ace Racing Transmissions, Sudden Performance LLC, ARC Applied Racing Components, JC's Dyno & Speed Shop, Dynosaur Performance, Phil's Trailer Sales, AJE Suspension, North Texas Concerter, Cartel Machining and Fabrication, Henchmen Racing, J&L Performance Racecars and Custom Etc. Fencing for their support and sponsorships.