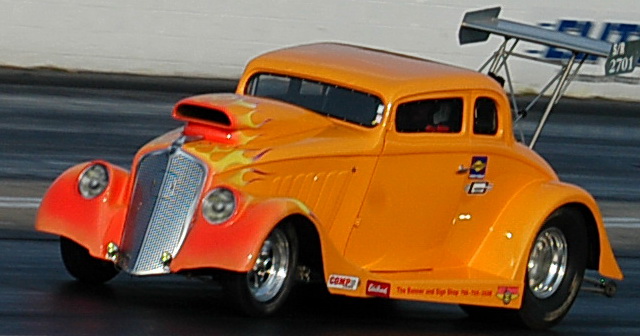 NHRA officials announced the 2013 NHRA Hot Rod Heritage Racing schedule Jan. 8, with several new tracks being added to the series including Mission Raceway Park in Mission, B.C., and Rocky Mountain Raceways in Salt Lake City.
Entering its sixth season, the NHRA Hot Rod Heritage Racing Series features nostalgia Funny Cars and Dragsters and is quickly becoming a fan-favorite series among drag racing enthusiasts across the United States.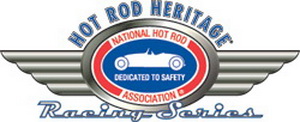 The season-opening March Meet will be held March 7-10 at Auto Club Famoso Raceway in Bakersfield, Calif., and will end in the same spot it begins, with the California Hot Rod Reunion presented by Automobile Club of Southern California, Oct. 18-20. In total, the 2013 schedule includes 12 events.
The Holley NHRA Hot Rod Reunion at Beech Bend Raceway Park in Bowling Green, Ky., has been added to the Top Fuel points earning stops as well as the Inaugural New England Hot Rod Reunion, giving the class five events in which to accumulate points. They will count their best four of five events toward the year end championship. The new stops at Mission Raceway Park and at Rocky Mountain Raceways will both feature the Nostalgia Funny Car class giving them six events to complete at.  They will count their best five of six events.  RMR in Salt Lake City, will also host Group 1 which will be their season ending event.
"The Holley Hot Rod Reunion has always been an affiliate event, but with Top Fuel teams from across the country participating in the series, we felt it was time to include this great event in the points championship," said Larry Fisher, executive director of the Wally Parks NHRA Motorsports Museum.
"The two new Funny Car events just show how strong the Funny Car class and the series have become.  We are very pleased to have these two great facilities join the series."
Additionally, the series will make two stops at Firebird Raceway in Boise, Idaho, for both their annual Ignitor Nitro Opener and Nightfire Nationals, at Sacramento Raceway in July and a third stop at Auto Club Famoso where the Group 2 Champions will be crowned.
Tulsa Raceway has been added to the schedule as an affiliated event with their annual Nostalgia Nitro National Reunion which is scheduled for September 13-14 in Tulsa, Okla.  Racers will not score points toward the series championship at this event.
The NHRA Hot Rod Heritage Racing Series consists of two nitro categories: Nostalgia Top Fuel dragsters, Nostalgia Funny Cars, and two groups of additional classes. Group 1 includes A-Fuel, Jr. Fuel, and 7.0 Eliminator, while Group 2 includes NE I, NE II, NE III, A/Gas, B/Gas, C/Gas, D/Gas and Hot Rod Eliminator. Each class will run a combination of events in which they will score points toward the championship.
(DI.com file photo by Ian Tocher)
2013 NHRA Hot Rod Heritage Series Schedule
Event                                               Location                              Date                      Classes
March Meet                           Auto Club Famoso                           March 7-10         TF/FC/Groups 1&2
Arizona Fuel & Gas Championships   Speedworld Dragstrip                    April 13-14           Groups 1&2
Napa Auto Parts Ignitor             Firebird Raceway                             April 26-28           FC
Holley National Hot Rod Reunion    Beech Bend Raceway                     June 13-15          TF
Nostalgia Reunion                  Sacramento Raceway                     July 12-13            Groups 1&2
NHRA National Open                   Mission Raceway Park                   July 19-21            FC
Pepsi Nightfire Nationals             Firebird Raceway                             Aug. 8-11             TF/FC
New England Hot Rod Reunion     New England Dragway                   Sept. 12-14         TF
Summer Send-Off               Rocky Mtn. Raceways                    Aug. 23-24           FC/Group 1
Nostalgia Fall Championships          Auto Club Famoso                           Oct. 5-6                Group 2
California Hot Rod Reunion          Auto Club Famoso                           Oct. 18-20            TF/FC
*Nostalgia Top Fuel will count their best 4 of 5 events for points
*Nostalgia Funny Car will count their best 5 of 6 events for points
Affiliate Events
Nostalgia Nitro Nationals Reunion  Tulsa Raceway Park   Sept. 20-21   FC, A/Fuel, SW Jr. Fuel, Gassers
Key for class descriptions:
TF – Nostalgia Top Fuel
FC – Nostalgia Funny Car
Group 1 – A/Fuel, Jr. Fuel, 7.0 Eliminator
Group 2 – NE 1, NE 2, NE 3, A/Gas, B/Gas, C/Gas, D/Gas, Hot Rod
Schedule subject to change