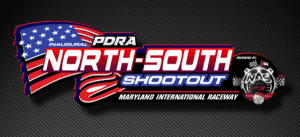 The Professional Drag Racers Association (PDRA) has announced NAS Racing as the title sponsor for this weekend's (July 16-18) inaugural NAS Racing PDRA North-South Shootout at historic Maryland International Raceway (MDIR), in Budds Creek, MD.
NAS Racing also sponsors the PDRA Pro Extreme class, the world's quickest and fastest doorslammer class in eighth-mile drag racing. Additionally, NAS Racing fields a pair of Pro Extreme '69 Camaros, piloted by Dubai's Mustafa Buhumaid, winner of the PDRA season opener in Texas, and current points leader Badir Ahli, who won the most recent event last month in Michigan.
"NAS Racing has been onboard with the PDRA since we started last year and we are very appreciative of their support," PDRA Director Bob Harris said. "It's very exciting for us to have NAS Racing step up again to present the North-South Shootout. This is a brand-new event at a new venue for the PDRA and we can't wait to get up to Maryland International Raceway this weekend and put on a show to be remembered."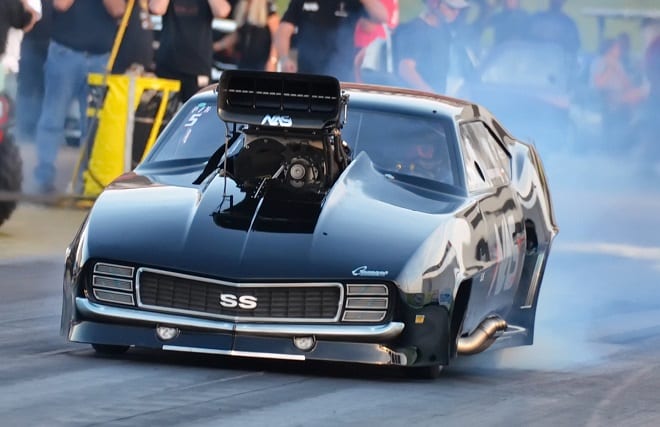 In addition to the premier 3.5-second, 220-mph Pro Extreme class, the PDRA features four more professional classes and four sportsman classes. Plus, the popular Mickey Thompson Cup Outlaw 10.5 National Points Championship series will be part of the NAS Racing PDRA North-South Shootout and the Pro Open Outlaw class for high-horsepower, heads-up dragsters will make its third of five appearances with the PDRA this year. Also, PDRA Pro Nitrous stars "Stevie Fast" Jackson and Travis "Carolina Kid" Harvey have locked in for a $5,000 winner-take-all grudge match during Friday-night qualifying that's sure to add to the track's great history.
With more than $120,000 in prize money on the line and racers intent on improving their point standings as the second half of the 10-race season begins, the inaugural NAS Racing PDRA North-South Shootout promises to be a pivotal event for the 2015 PDRA tour.
The inaugural PDRA North-South Shootout will begin 10 a.m. to 8 p.m. on Thursday (July 16) with all-day testing open to the public, followed by three rounds of qualifying for all classes beginning at 10:30 a.m. Friday and a jet car closing out the day's action. One more qualifying session will start at 11 a.m. on Saturday, followed by a 3:30 p.m. pre-race ceremony and elimination rounds at 4 p.m. for all classes. The jet car will make another pass to close out the event on Saturday night.
Admission on Thursday is $10, with Friday and Saturday $30 each, but children 12 and under are admitted free each day. Discount coupons for the inaugural PDRA North-South Shootout also are available at many retailers and commercial outlets in throughout Maryland and nearby Virginia, or reduced-rate coupons can be printed from the PDRA web site at www.pdra660.com/2015/north-south-mdir/coupon/. Spectator parking is free at all PDRA events, though fans can opt to pay $10 to park on the pit side of Maryland International Raceway.