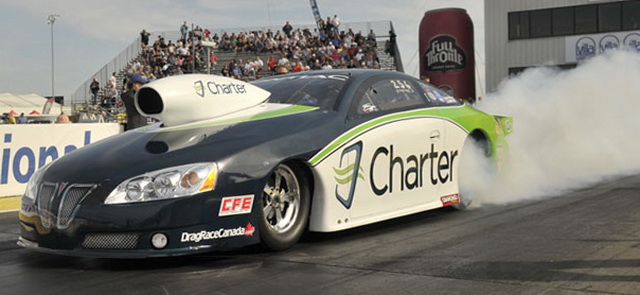 Canadian Pro Stock driver Mark Martino will again be supplied with power from Cagnazzi Racing for the 2013 NHRA Mello Yello Racing season.  Martino will be driving his GXP Pro Stock entry supported by Charter Communications.
"I'm so excited for the 2013 season to get underway," Martino said. "To work with Victor Cagnazzi again this season, knowing what he was able to accomplish with Erica Enders and Dave Connolly last season, is outstanding.  I'm confident that we will have a competitive car in qualifying, and be a contender on race days."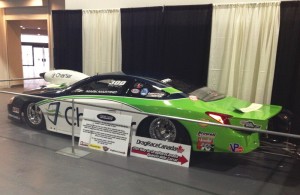 Martino will also be headlining the Canadian Motorsports Expo Feb. 8-10, in Toronto. He'll be part of the Quarter-Mile Corral put on by DragRaceCanada.com. This will be his first appearance at the popular racing show which is expected to bring in 10,000 racing fans over three days.
The son of Tony Martino, Mark is a second-generation drag racer entering his fourth season in the NHRA. He made his Pro Stock driving debut at the 2010 Lucas Oil Nationals at Brainerd International Raceway.
Martino ran a limited schedule during the 2012 season, qualifying at all five races entered and making it to the quarter finals at the Lucas Oil Nationals. He hopes to run the majority of the 2013 Mello Yello NHRA season and has hired Forward Sports Marketing to work on sponsor promotions for his team.
In addition to expanding his race operation, Martino remains heavily involved in his family business, DeSantis Crane Service in Stoney Creek, Ontario, Canada.