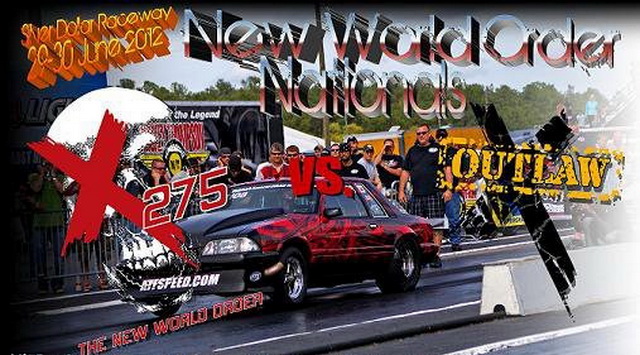 The New World Order (NWO) Nationals will be webcast on MotormaniaTV.com beginning at 6 p.m. (EST) on Friday, June 29. There will be four cameras, in wide-screen format, with one camera following all the action, chat and live timing.
With five classes of heads-up action–X275 vs. Outlaw X, True 10.5, Outlaw 10.5, 6.0 index, 7.0 index–and a $5000-to-win Super Pro bracket bonanza, the weekend is sure to be entertaining.

"We have a ton of sponsors for this event," stated Mark Samples of Southern Speed Promotions. "Without them, this event and webcast would not be possible."
Catch all of the action on www.motormaniatv.com.  If you can't be there in person, this is the next best thing, so tell all of your friends and relatives to tune in June 29, starting at 6 p.m.