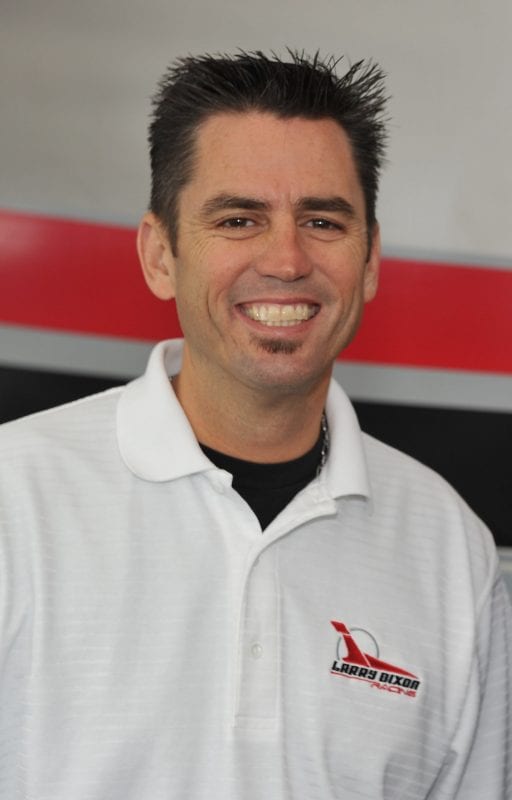 Two years ago, three-time NHRA Top Fuel champion Larry Dixon made headlines and highlight reels all over the world with his spectacular crash at the Gatornationals in Gainesville, Fla. Despite two broken vertebrae, the 62-time Nationals event winner would go on to six finals appearances and a fourth-place finish in the final 2015 points standings.
After competing at only two events last year, the second-generation drag racer returns to Gainesville for his first race of the year and his first race at the Gatornationals since that horrific accident. The 50-year-old cancer survivor said he has no issues returning to the track.
"I don't have any second thoughts about returning to Gainesville. I was there last year as a spectator and, to be honest, it's not as much fun. The fans were great to me last year but I had a lot of them that wanted to see me back in a Top Fuel car, as would I."
A four-time event winner, Dixon is racing under the banner of his own team, Larry Dixon Racing. Gainesville is special for the California native who now lives near Indianapolis, as it was the day after this race in 1994 when he made his first Top Fuel license runs. He would return a year later to win at the legendary drag strip for his first Gatornationals Wally.
After spending the past year putting together his team, the 50-year-old legend is ready to field his own Top Fuel team. "I think we have some excellent personnel led by our crew chief Mike Domagala," Dixon said. "A lot of them have won races and championships and we have some new parts and pieces for the engines. Obviously, we will be sorting out our combination and there is no better place to go than Gainesville.
"NHRA does a great job preparing the track and the conditions will be outstanding as always. We have been working hard in the race shop to get ready for this one."
For Dixon, the Gators are more than just a fluke crash that happened here a couple years ago; it's an event where he has seen incredible success and showed the world more than 20 years ago there was a new Top Fuel racer to reckon with.
"Despite what happened in that year of my life, with cancer and a broken back, I always wanted to continue Top Fuel racing and possibly compete with our own team," said Dixon. "Within the last six months, we have been able to collect the race cars and equipment to get back to an NHRA national event.
"It's time to get a glove and get in the game."