"Love is what I got, It's within my reach and the Sublime style's still straight from Long Beach."
Krista Baldwin plans to have a complete Southern California weekend at the 2019 NHRA Winternationals. Baldwin welcomes WIX Filters's distributors Sharma Contractors and Utility Trailer Sales of Southern California to her roster this weekend. She will be piloting the McLeod Racing A/Fuel dragster of Johnny Ahten and will be hosting Sublime drummer, Bud Gaugh.
"If this weekend doesn't sum up Southern California then I don't know what will," says 25 year old Baldwin, originally from Upland, CA. "I'll be representing all Southern California companies, I'll be driving the Ahten dragster, which is based in Santa Clarita, and Bud Gaugh will be hanging out with me at the best race of the year, the Winternationals."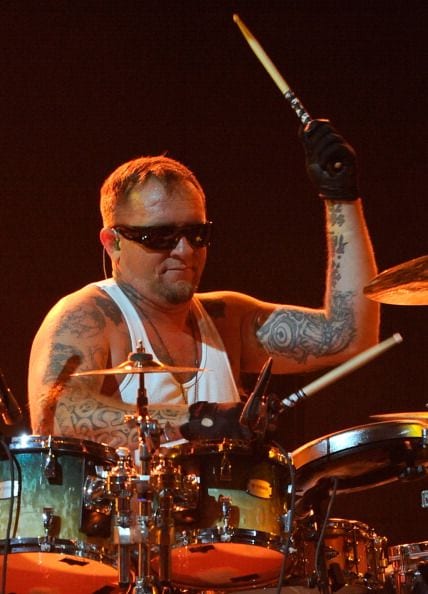 WIX® Filters, a global manufacturer of filtration products, is celebrating 80 years of innovation, expert engineering and commitment to high quality filtration. To recognize the milestone, WIX has unveiled a commemorative logo and will activate in various locations throughout the year. Baldwin will represent two of the top California distributors, Sharma Contractors and Utility Trailer Sales of Southern California.
"I have to thank Richard Johnson of WIX Filters for his endless help in assisting my program grow the last few years," says Baldwin. "Without him, I would not be able to race and represent these wonderful WIX distributors. This weekend I have the privilege to showcase Utility and Sharma Contractors on the car to their customers and employees. Plus it's a huge milestone for WIX this year and I'm proud to have their special 80th anniversary logo to go down the track with me."
With the recent purchase of her own A/Fuel dragster operation, Baldwin decided to be "just a driver" one more time for the Ahten family.
"Thank you to everyone who has given me their congratulations and encouragement with my recent purchase. I've decided that I wanted one last race as just the driver and it made perfect sense to team up with the Ahten family at my hometown race. Last year I raced the last two races with Johnny and we had great momentum together as a team and I wanted to see what more we can do before becoming the 'boss' of my own."
To add to the excitement, Bud Gaugh of Sublime will be checking out the action with Baldwin on Saturday.
"When you think Southern California music, you automatically think Sublime. I'm beyond excited to hang out with the Bud Gaugh this weekend. He's an icon in music and I've listened to Sublime since I was a kid. I want to show him how much we rock at the NHRA. "

McLeod Racing, Weld Racing, CP Carrillo, Boninfante Friction, XRP, TBM Brakes, MAHLE/Clevite, Shelton's Poultry, Intravaia Rock and Sand, PXP Racewear, Manton, and Apple Girl Art also support Krista Baldwin Racing.