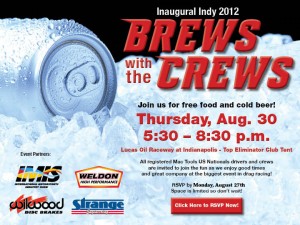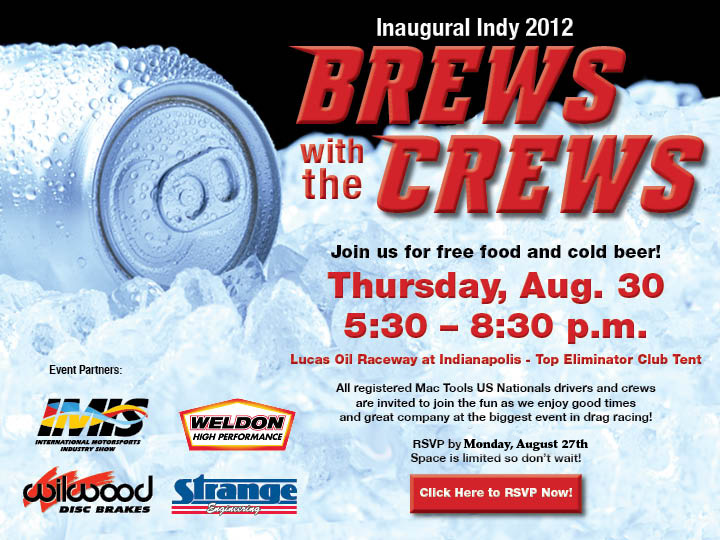 The International Motorsports Industry Show (IMIS), Strange Engineering, Weldon High Performance, and Wilwood Engineering announced Aug. 22, they will host a cookout- Brews with the Crews– from 5:30 to 8:30 p.m. EDT Thursday, Aug. 30, at the National Hot Rod Association (NHRA) Mac Tools U.S. Nationals at Lucas Oil Raceway at Indianapolis.
The event will take place in the Top Eliminator Club located behind the grandstands and adjacent to the Sportsman Class area of the pits. The cookout event- Brews with the Crews -will feature free food, beer, lemonade, water and more. The event is open to all drivers and crew members participating in the U.S. Nationals. Participants must RSVP– which has been extended to Aug. 27.
"Racers put in long hours and the cookout shows our appreciation for their hard work and dedication," said Jeff Stange, owner of Strange Engineering.
"It was important for us to put together a celebration for all their hard work and we wanted to partner with other companies that understand and respect their commitment to the sport."