IRG Sports + Entertainment™ and the International Hot Rod Association™ (IHRA) are proud to announce veteran television and radio personality Bill Stephens has been hired as lead announcer for IHRA Nitro Jam events.
"We are pleased to welcome Bill Stephens, a respected broadcaster, into our IHRA Nitro Jam family," said IHRA President Scott Gardner. "His talent, broadcast style, wealth of experience and intense knowledge of motorsports will add much to the quality of our IHRA Nitro Jam events, both at the track and on our live Internet feeds."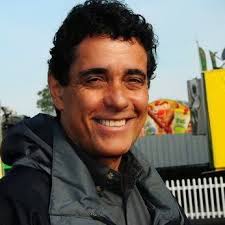 Over his colorful 42-year career, Stephens – who also has authored three books – has been seen on CBS, NBC, ABC, ESPN, ESPN2, ESPN Classic, Fox, Fox Sports Net, SPEED, The Discovery Channel, Discovery HD Theater, Velocity, The Outdoor Channel, The Family Channel, and HDNet. He has covered virtually every major automobile racing series, including drag racing, stock cars, Indianapolis cars, Sprint Cars and sports cars. He also has hosted specialty automotive and motorsports events such as collector car auctions, tractor pulling, drag boat racing, lawn mower racing, mud bog racing, custom car shows, automotive expos and motorsports awards ceremonies.
"This is a truly outstanding opportunity for me in large part because of the tremendous game plan the IHRA has developed," says Stephens. "It's completely devoted to giving their fans a racing experience unlike any other in the motorsports world. President Scott Gardner and his team including Skooter Peaco, Jason Rittenberry and Steve Cole have truly stepped up the energy and excitement at the IHRA and it's a thrill to be coming onboard."
Stephens will join the IHRA team at the April 17-18 IHRA Nitro Jam Southern Nationals at Bradenton (Fla.) Motorsports Park. Follow Stephens on Twitter at @UltgarageBill and online at www.ult-garage.com.
The next IHRA Nitro Jam Drag Racing Series event will be held March 13-14 at State Capitol Raceway in Port Allen, Louisiana. The IHRA Nitro Jam Mardi Gras Nationals will feature AMSOIL Nitro Funny Car presented by Aeromotive, U.S. Bounty Hunters Pro Stock, Nitro Harley-Davidson and Jet Dragster competition.