IDIDIT, LLC, a company celebrating more than 30 years manufacturing aftermarket steering solutions, has purchased Schroeder Steering as it positions itself for another record-breaking sales year in 2019.
Schroeder Steering is a California-based manufacturer of quick release steering hubs and steering boxes.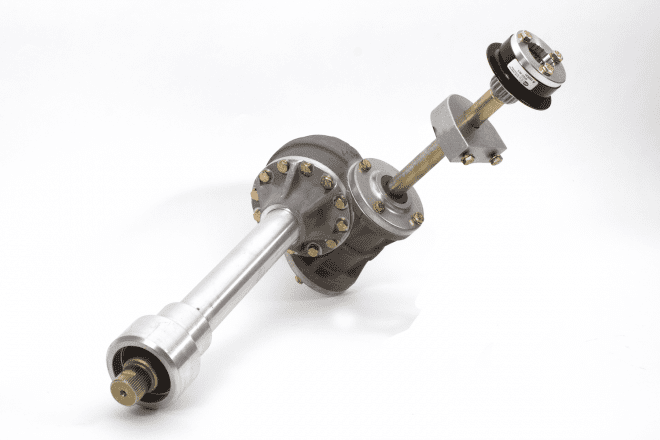 The early 2018 acquisition included all inventory, machines, castings, molds, prints, specifications, and original tooling owned by Schroeder – along with 75 years of manufacturing knowledge to be implemented at IDIDIT, LLC's Tecumseh, Michigan facility. IDIDIT was also given immediate full and exclusive authorization to continue the production of the quick release and steering box products by Gary Schroeder, founder of Schroeder Steering.
New SFI-certified IDIDIT Performance Quick Release Steering Hubs are already in production and available through IDIDIT. The company is now beginning production of the new IDIDIT Performance Steering Box – based on the proven engineering of Schroeder's original design. They are expected to be available for purchase in Q2 of 2019.
Customers who have already purchased the Schroeder Steering box can contact IDIDIT for technical questions and assistance.
"Since we have the inventory and tooling in-house, we are able to tear down, inspect and repair any original Schroeder steering box." Trever Cornwell of IDIDIT said.
If a customer owns a Schroeder steering box that has been involved in a collision, or is suspected of having damage, they can send the steering box to IDIDIT for inspection. For an inspection fee of $100, the IDIDIT team will tear it down and check for damage. If a repair is needed an estimate will be provided. If the customer authorizes the repair, the inspection fee will be applied to those repair costs. If no repairs are necessary, the fee will cover costs of reassembly and shipping back to the customer.
For more information on the IDIDIT Performance Quick Release Steering Hubs, IDIDIT Performance Steering Boxes, or the repair of the Schroeder Steering Box, please contact the IDIDIT Sales Staff at 517-424-0577, or to view information on all IDIDIT products to meet your steering needs visit the IDIDIT website at www.ididit.com.