The most exciting and competitive drag racing event of 2018 is returning for its sixth consecutive season on April 10-13, 2019 at Beech Bend Raceway Park in Bowling Green, Kentucky. The Holley EFI Outlaw Street Car Reunion VI is coming back to the Kentucky facility, where over 300 racers filled the pits in 2018 for the first time in OSCR history. In an event that saw several national records and an uncountable amount of personal best accomplishments, the word is out about the facility and surface at Beech Bend Raceway Park.
The menu for 2019 will see a number of changes and a few announcements that are to be determined at this point. But, there are a few things for certain. The biggest and baddest class on small tires, Radial vs. The World, will continue to headline the OSCR event yet again in 2019 with the largest purse of the event, stacking up $20,000.00 to the last man standing, as of now. Promoter Tyler Crossnoe is also looking to expand the RVW program to see more racers in the pits and in the payout room. Speed Promotions, LLC will be announcing those changes in the coming weeks and months as well. Radial vs. The World has been OSCR's longtime mainstay and will continue to be that way. Crossnoe takes a lot of pride in the category and loves seeing the cars that "shouldn't be that fast on that tire" take center stage at a national level at the Holley EFI Outlaw Street Car Reunion.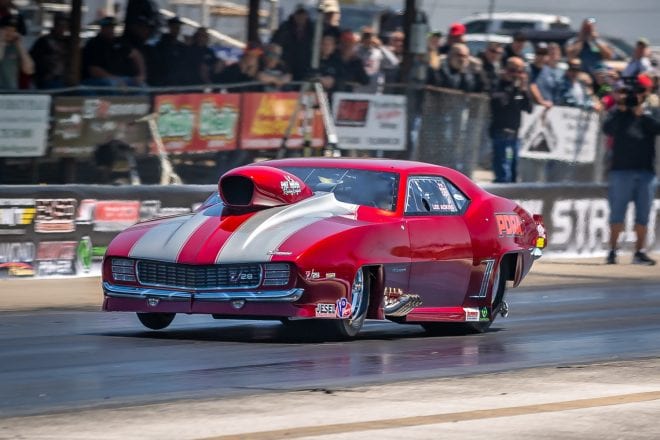 The exciting Mid-West Pro Mod Series will be returning with a special twist and one of the largest purses of the season and schedule with a cool $15,000.00 to win, making OSCR one of the top destinations for the series and all Pro Modified racers within the given rulebook. Speed Promotions, LLC and the Mid-West Pro Mod Series officials are also in final preparation stages of a one-of-a-kind shootout on Friday night, under the lights, that will be a racer and crowd pleaser!
X275, Limited Drag Radial and Ultra Street will also return to the table in 2019 with all three classes seeing changes to incorporate more racers and see more racers go home with something in their hands. Speed Promotions, LLC is working hard behind the scenes to make these classes see a steady growth as they have in the past five seasons, including X275 that has seen the largest car counts each of the five years and will be rewarded in 2019 with its largest purse ever at the Outlaw Street Car Reunion and rivals one of the largest purses ever for the category in a full event platform.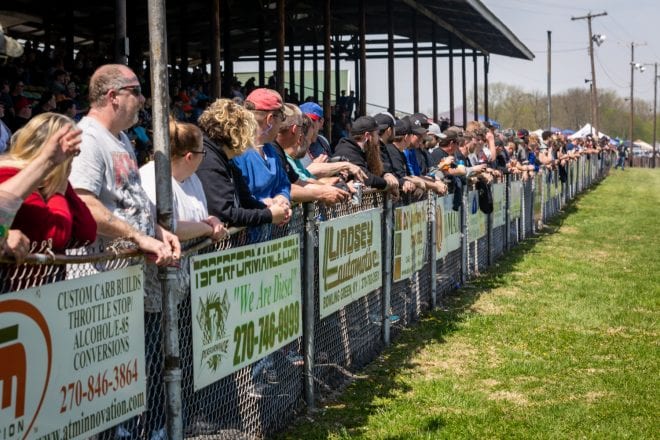 As far as sportsman classes are concerned, OSCR will be making a change to this as well. Instead of contesting two index categories, OSCR will now direct funds and time to a single category that works for the area and a larger number of racers. OSCR will now contest a Super Pro/Bracket 1 category that will be run on Saturday in its entirety. The initial plans will headline the category with $10,000.00 to win on a $100 entry fee for Saturday's event, which will also have a 125-car count limit and will be handled through a pre-entry format like many other events have gone to. The reasoning behind this is for time constraints of the event and to also have a more worthwhile experience for all involved. Along with the $10K main event, OSCR will also feature two shootouts on Friday, a 32-car door car shootout and a 32-car dragster shootout, both will see a $2,500 to win payday with only a $50 entry fee! The winner of each shootout will showdown against each other for a $1,000 bonus and a few extra prizes and a custom trophy tailored around the shootout itself. OSCR will be debuting the rules package on the Super Pro category soon with the event rules on double entries and other trying subjects coming very soon so all can make plans to pre-enter as more information and time comes available.
As for the other classes, there are still more decisions to be made as to what needs to return to the Outlaw Street Car Reunion and what may see a change to make the event better overall and for all racers and fans involved. Crossnoe wants to thank everybody for their patience on the remaining details and want to invite each and every one of you to mark your calendars for April 10-13, 2019, and make the initial travel plans to attend the event at Beech Bend Raceway Park in Bowling Green, Kentucky for the sixth running of the Holley EFI Outlaw Street Car Reunion. Stay tuned to the OSCR social media channels and the official website of the Outlaw Street Car Reunion, www.raceoscr.com, for all classes, purses, press releases and more, all at the tip of your fingertips.