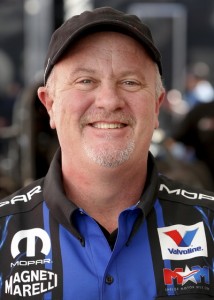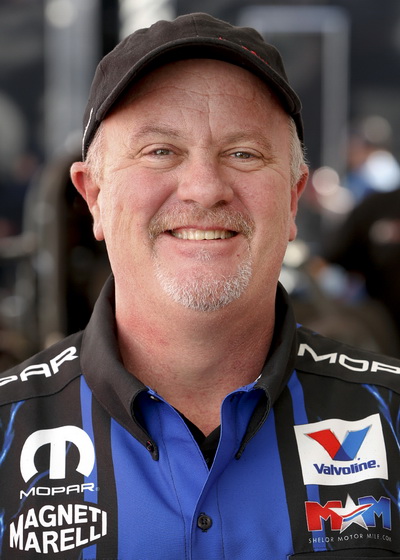 Don Schumacher Racing crew chief Dickie Venables will miss this weekend's NHRA Mello Yello Series finale at Pomona, Calif., while he recovers from a successful medical procedure he had Wednesday.
Venables, 49, who lives in Avon, Ind., led the Mopar/Rocky Boots Funny Car team to four victories in eight finals this year, as well as five No. 1 qualifying positions.
"We want Dickie to focus on his health and all of our thoughts this weekend will be with him," said DSR owner Don Schumacher. "We need Dickie to be 100 percent as we get ready for the 2014 season."
Rocky/Mopar driver Matt Hagan had hoped to celebrate the end to a great season, but also wants Venables to worry only about getting healthy.
"It has been so great working with Dickie this season and all he's done to help me and our Mopar/Rocky team will get us through this weekend," he said. "I really wish he was with us but we'll find time soon to celebrate our season."
It has not been determined who will join assistant crew chief Michael Knudsen with the running of Hagan's team at Pomona.