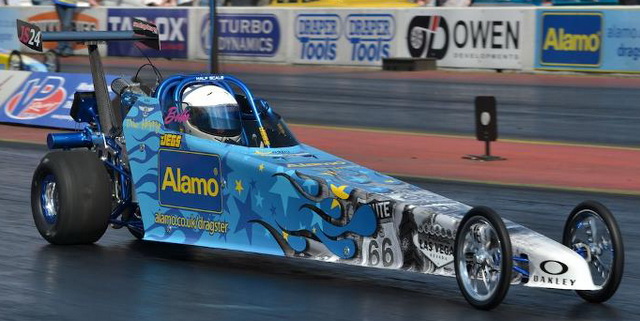 Junior Dragster drivers Paige Wheeler and Belle Wheeler have joined the GK Motorsports family for the 2013 drag racing season.
Paige, 14, and Belle, 9, compete in the Jr. Dragster class in the United Kingdom, racing out of their home track, Santa Pod Raceway, in their respective age classes.
"We are thrilled to have Paige and Belle as part of our program," GK Motorsports principal Gaston Kearby said. "They come from a terrific family, and we're happy they are now a part of ours. We will do all we can to support Paige and Belle as they move up the ranks of drag racing, not only in the United Kingdom, but also in the United States."
The two girls are from Wellingborough, England, and are supported by their father, Andy, and their mother, Dionne.
Paige, who has been racing since 2007, scored a victory in her Jr. Dragster at the FIA European Finals in 2010. The rain-plagued 2012 season was successful, too, as she raced to the finals in the Open Sport Nationals and to the semifinals of the FIA European Finals. Paige ended up third in the UK National Championship last year.
Belle got her license a day after she turned 8 years old in 2011, and she started her first race a day after that. Last year, Belle raced to the quarterfinals of the SPRC Summer Nationals.
Paige and Belle join NHRA Pro Stock drivers Erica Enders and Dave Connolly and AMA Pro Road Racing rider Kyle Wyman as part of GK Motorsports, an integrated, multi-platform racing enterprise consisting of high performance vehicles across multiple forms of motorsports.
(Photos courtesy GK Motorsports; Click to enlarge)