Drag racing legends Don "Big Daddy" Garlits, Shirley Muldowney and Arnie "The Farmer" Beswick are returning to Cordova (Ill.) International Raceway as Grand Marshals the 66th annual O'Reilly Auto Parts World Series of Drag Racing at Cordova International Raceway August 23-25.
Garlits, Muldowney, and Beswick will participate in pre-race ceremonies Saturday, August 24. Additionally, they will sign autographs for fans Friday and Saturday (times and location TBD).
Don "Big Daddy" Garlits, is the most famous name in drag racing and a true pioneer in the sport. The 17-time World Champion driver who amassed 144 national event titles is famous for his innovative Swamp Rat dragster designs. His most famous dragster Swamp Rat XXX sits on display at the National Museum of American History, Washington, D.C.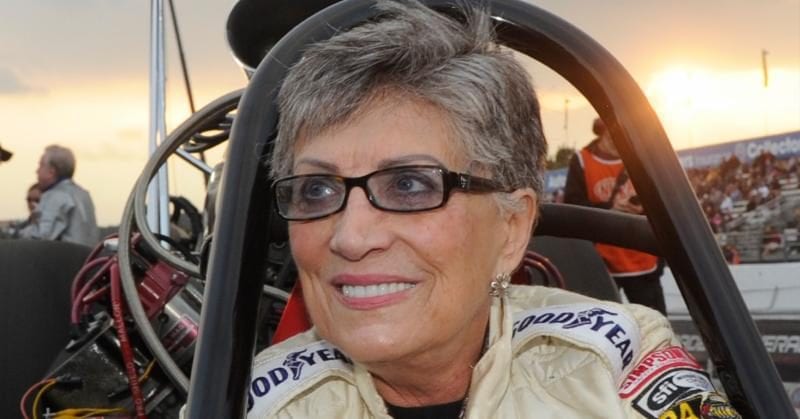 Shirley Muldowney, the "First Lady of Drag Racing," was the first woman to receive a license to drive a Top Fuel Dragster. The three-time World Champion has 18 national event titles and her life was the subject of a major motion picture, "Heart Like a Wheel."
Arnie "The Farmer" Beswick of Morrison, Ill., a 2018 inductee into the Pontiac Hall of Fame, has been associated with the iconic brand over 60 years. Beswick has won numerous national events over the course of his career which dates back to 1955. He has raced factory stockers to supercharged funny cars and can be seen at various Nostalgic events around the country.
"We welcome these motorsports legends as Grand Marshals for The O'Reilly Auto Parts World Series of Drag Racing," Cordova International Raceway President Dominic Blasco said. "They are iconic names in the sport of drag racing and have a great history with this iconic event."
A three-day pass is available for $75. Kids 6-12 tickets are $20 with free admission for kids 5-under. Individual tickets are $30 for Friday, $40 for Saturday and $15 for Sunday. Kids 6-12 tickets are $10 for Friday and Saturday and $5 for Sunday.
To purchase discounted tickets, visit a participating O'Reilly Auto Parts store.
For more information on The O'Reilly Auto Parts World Series of Drag Racing visit RaceCIR.com or call 309-654-2110 to purchase general admission tickets.