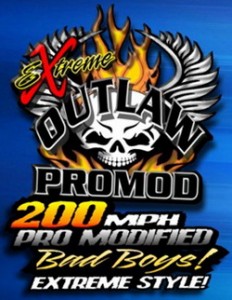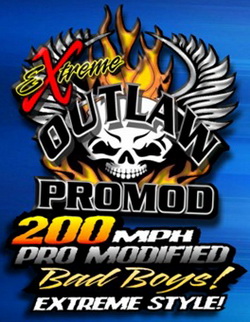 The Extreme Outlaw Pro Mod (EOPM) series kicks off its biggest, baddest season yet on Saturday, April 6 at Virginia Motorsports Park (VMP) with the Franklin Electric Smart Com Spring Nationals presented by Buck Racing Engines.
The site of some of EOPM's largest car counts and best races, Virginia Motorsports Park is a favorite venue of the series and will also be the site of its biggest race of the year, the EOPM Nationals on September 14.
"It was at VMP in August of 2010 that EOPM truly arrived on the scene, and that race is still the largest we've ever had in terms of car count," said EOPM Founder and Race Director Stuart Williams.
"There's no better place for us to get the 2013 season started. Track Manager Alan Carpenter, General Manager Brian Pierce, and Will Peyton have all been major supporters of EOPM and we couldn't do this without them."
Also playing a major role in the growth and success of Extreme Outlaw Pro Mod are longtime series sponsor Charlie Buck and Buck Racing Engines, along with newcomer Franklin Electric, a large commercial and residential electrical services company in Fredericksburg, VA owned by EOPM racer Tommy Franklin and his family. Established in 1997, Franklin Electric serves many new home builders in the northern Virginia market, and in 2003 a subsidiary named Smart Com was formed to serve the growing home theater, home automation, and security needs of its customers.
"We're thrilled not only to have a first-class racer like Tommy Franklin competing in EOPM, but to have the support of his family's company as well," Williams said.
"Combined with the support of associate sponsors Robert Hayes Motorsports, Rogers Automotive, and Precision Fiberglass, we look forward to providing the type of racing our competitors, venues, and fans have come to expect from EOPM. Without a doubt, 2013 is going to be our best season yet."
For more information about Extreme Outlaw Pro Mod, including the full 2013 schedule, visit www.extremeoutlawpromod.us.