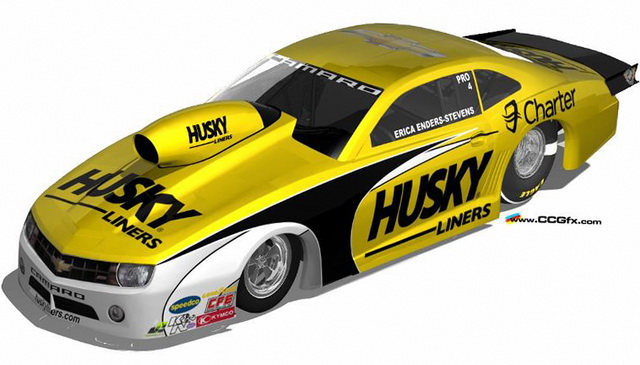 One of the most popular drag racers on the NHRA tour, Erica Enders-Stevens, will run for the 2013 championship with new title sponsorship from Husky Liners.
Enders-Stevens successfully qualified for the Countdown to the Championship two races ago in Brainerd, Minn., but was facing the prospect of watching the six-race playoffs from the sidelines until team owner Victor Cagnazzi struck an eleventh-hour deal with Husky Liners founder Bob Tyler.
"This is very exciting for us," Tyler said. "There's not a lot of things you can do that can make an instant impact on your sales, but we know that vehicle sales are on the upswing and this is the time of year that historically we do pretty well. To have Erica and Cagnazzi Racing promoting our line of Made In America products now is just an unbelievable opportunity for us."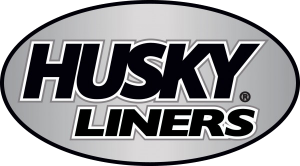 Cagnazzi and Tyler got together at the recently completed U.S. Nationals in Indy when the two COPO Camaros they own met in the final of the NHRA Factory Stock Showdown with drivers Dave Connolly and Todd Patterson going head-to-head. It was the second year in a row the two drivers met in the money round.
"We got to talking about Erica and I told Victor I felt she's someone that should be out there," Tyler said. "She's so good for the sport. Of course, we're always interested in getting more exposure for Husky Liners, so after a few texts back and forth we struck this deal. I think it's going to be great. I can't wait to see how it goes."
Enders-Stevens certainly has proven herself a worthy title contender. She qualified for the Countdown despite missing six of the 18 regular-season races due to funding issues, winning her fifth career title during the Phoenix stop and taking runner-up honors in Las Vegas, Charlotte, and Bristol, Tenn.
"I can't believe how fortunate we are that Mr. Tyler and his company have signed on to support us," Enders-Stevens said. "It's pretty crazy because I'm a Texas girl and in high school I had a 4×4 pickup truck that had floor mats and mud flaps from Husky Liners. Their stuff is awesome. I know from first-hand experience.
"The guys are super pumped. This has given us new life, for sure. I think everyone in the class knows what we're capable of doing and at the same time we know what it takes to compete at this level. We all kind of feel like we need to make a statement, and winning some races and contending for the championship would say a lot about us. We went to the final in Charlotte last time through, and that's the home track for Victor Cagnazzi Racing, so we hope to get off to a fast start. We'll be ready.
"I encourage everyone that supports drag racing and my team to go to HuskyLiners.com and check out their products. And when they order something, tell them thanks for the support. Sponsors are so hard to get, and I want to make sure these guys get their money's worth from us."
The team will unveil their Husky Liners Chevrolet Camaro Sept. 13-15 at the Carlyle Tools NHRA Carolina Nationals presented by NAPA Auto Parts at zMAX Dragway.