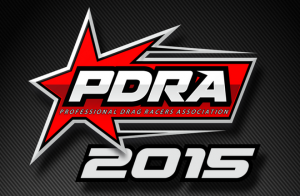 PDRA Dragstock XII, originally on schedule to be run at GALOT Motorsports Park, will now return to Rockingham Dragway, September 11-13. GALOT Motorsports Park's expected completion date for the track overhaul has been pushed back to 2016, and as a result the track was forced to cancel all races on schedule for this year. PDRA Race Director, Bob Harris, reached out to Rockingham Dragway, the home of Dragstock in recent years, quickly securing the facility for the PDRA's marquee event.
"We are disappointed that we will not run at GALOT this year," told Harris, "but we understand that they are creating a world class facility and want it to be right before opening. We appreciate GALOT giving us enough notice to find a different facility in time and also appreciate Steve Earwood for partnering with the PDRA for a second event this season. We enjoy running at Rockingham and love the history that the Dragstock event has had at that track. We look forward to a great event there."
Harris went on to say that GALOT Motorsports Park would have a place on the PDRA's 2016 schedule. "We wish GALOT the best as they continue to remodel the facility and look forward to seeing the place in action 2016. We will certainly welcome them on our schedule."
Dragstock has a storied history, much of which has been run at Rockingham Dragway. This year's Dragstock is sure to bring more exciting action and historic moments. Watch PDRA660.com for ticket coupons, race schedule, and full event information.