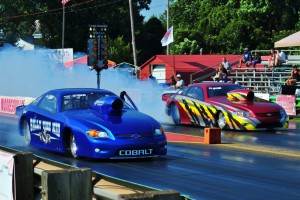 Since its inception four years ago at North Carolina's Mooresville Dragway, the Small-Block Nitrous Nationals has become a powerhouse of eighth-mile entertainment, attracting fans and participants throughout the surrounding states.
The most recent running of the event took place July 25-26, featuring several heads-up classes as well as index and bracket racing. The event kicked off on Friday with early parking and under-the-lights testing, while Saturday saw two qualifying runs, followed by eliminations in all classes. Headlining the event was the touring Pro Tree Racers Association, making this a combo event not to be missed.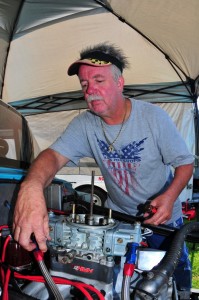 The weekend weather was favorable to produce several career-best elapsed times, while Mooresville's eighth mile was fabulously prepared to give racers a fast surface on which to compete. Often described as "THE" heads-up event held in the Carolinas, the Small-Block Nitrous Nationals boasts a total of 10 classes, with all different levels of competition being represented.
(Photos by Van Abernethy; Click to enlarge)
2014 Small-Block Nitrous Nationals Winners
Outlaw 275 Win-Nick Yarber; R/U-David Pearson
Stock Valve Angle Win-Shawn Pevlor; R/U-Brian Rippy
Nitrous X Win-Shawn Pevlor; R/U-Tim Kneiriem
WSC 4.90 Outlaws Win-Nick Cline (left); R/U-Russell Musgrove
6.00 Index Win-Kenny Floyd; R/U-Danny Caldwell
7.00 Index Win-Bobby Bartlett; R/U-Coy McLeod
Pro Tree Eliminator Win-Jeremy McSwain; R/U-Marty Campbell
Top Eliminator Win-Mitchell Harkey; R/U-Jonathan Gibbs
Footbrake Win-Staten Nichols; R/U-Gary Cline
Junior Dragster Win-Landon Russell; R/U-Dillon Goodnight