Rockingham's storied promoter discusses ever-changing race promotion game
In terms of drag racing promotion, Steve Earwood has either heard or tried it all, and it's a vastly different landscape in 2017 than it was when Earwood purchased Rockingham Dragway in 1992.
Those were the days of the NHRA Winston Invitational, a spectacular shootout that brought throngs of fans to Rockingham. That time might be long gone but Earwood, who was also a PR rep for the NHRA in the 1970s and 80s, has always managed to stir up considerable interest in what's happening at his track.
His methods have changed, the type of racing has changed – and usually does on a weekly basis – but one thing remains the same: if promoted properly, the fans will come. Earwood talked to DRAG ILLUSTRATED about the changing landscape in race PR and promotion, the large drag racing fanbase he believes still exists and the challenges he enjoys facing in this day and age.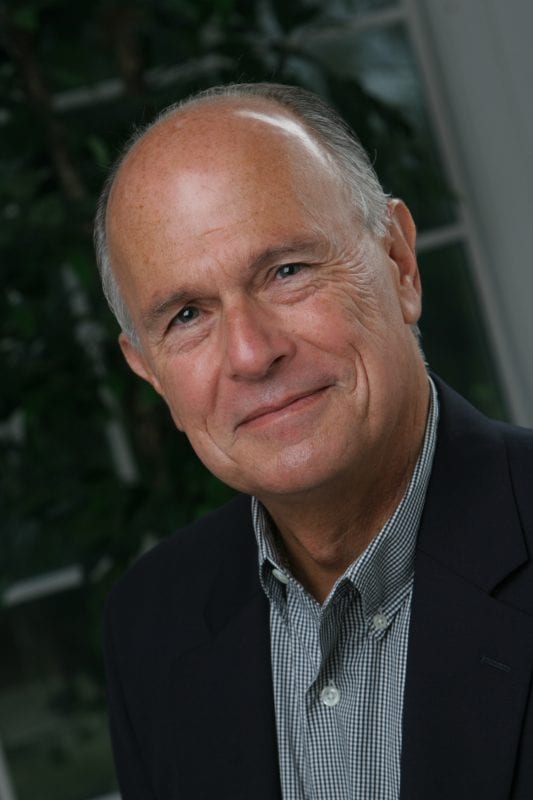 How different does drag racing promotion look to you in 2017?
I'm doing not many things today that I was doing 10 years ago, eight years ago. It's changed dramatically. I had to get away from the national-event structure because the exposure was so horrendous if things went wrong. In fact, the last IHRA national event we had here, I ended up essentially giving them the track and keeping the food and beverage, and they had weather issues and the event lost close to $300,000. Back in the heyday, back in the 90s, particularly the Winston Invitational, those things would net $600-800,000, so that's how those things change so much. They got to be so expensive, not only to promote and advertise, but the purses just got totally out of hand, and if you had any threat of weather you got burnt.
I helped my daughter, Stephanie Peterson, and my son-in-law, Jason, they run U.S. 131 (Motorsports Park in Martin, Michigan), and I helped them with an event they had last month. It was called the Northern Nationals. They got away from the sanctioning bodies, and we've been actually preaching this for about eight years now, to do our own thing and not only rely on the sanctioning body.
So, they had this Northern Nationals on their own, and they booked in six Top Fuel cars, four jets and (Bob) Motz's jet truck, and they had the largest one-day crowd since they've been there. This past weekend, they had the Funny Car Nationals, (and) they booked in six nostalgia nitro cars, had Motz back and a couple of jets, and had, like, their second-largest crowd they've had. What happens is, when things go well, you can control the event, you can control what you're going to spend on advertising, you can control the press and publicity, and you don't have to split it with anybody.
What sticks out to you about the changing landscape of the sport?
Diversity. With a track like mine, I've got 10 events for the next 10 weekends. This weekend, I've got a two-day bracket race series I do with two of the racetracks. When we've got good weather, that does very well. The next weekend I've got one of the Man Cup national event motorcycle (events). Those events do well, and the next weekend I've got Super Chevy. Then the next weekend I've got a four-day NHRA E.T. Finals. That's good revenue for the track, (and) the next weekend I've got American Motorcycle Racing Association Harley World Finals, an event I've had for 26 years. It does very well. Those events I rattled off, very little duplication as far as the same participant or spectator.
Then I've got $5,000 to win for three days and I'm going to get a totally different bracket racer here. The weekend following that, I've got a NHRA Lucas Oil Drag Racing event. Here again, it's so unique the previous 5-6 weeks probably none of those people would attend any of those events. Then I've got an International Drag Bike League event and then I follow it with the ADRL (in November). What's worked for me is diversifying. Of those 10 events, there will be very few of the same people at any two of them.
So you're saying the drag racing fan is still out there, but now you need a variety of things to make them come in?
Absolutely. Nobody at the bike event is going to be at the NHRA race. Nobody at the NHRA race is going to be at the bike event. Participant-wise and spectator-wise, you've got to diversify.
How much different is that from a decade or longer ago?
Back in the 90s, we had it so good. It was just obscene the money that was in this business back in those days. The Winston Invitational was like winning the lottery every April because we had the R.J. Reynolds money and only paid the NHRA a sanctioning fee. We'll never see corporate America spend the money R.J. Reynolds did, for one thing. But I am enjoying the business now more than I ever have because it is such a challenge to make it now at one of these things. It was too easy back in the 90s, quite frankly. You've got be really creative and you've got to be here every day, and that motivates me.
Ultimately, it's a different landscape and maybe a different crowd. But do you feel like there's potential to have success as a drag strip and/or promoter?
Oh, absolutely. It's a great time to be in this industry, particularly because of the cars they're building out of Detroit. In the summer, we really throttle back because you can't compete against the beach, vacations and the heat. So, in June and July, and most of August, we just did test and tune on Saturday nights, and we had a Street Car Shootout. It had to be driven in with street tires, licensed and tagged – paid $100 to win and a trophy. You wouldn't believe the COPO Camaros we had, the Cobra Jet Mustangs, the Hellcat Challengers (and) Chargers. I mean, there's some neat cars coming out of Detroit and we got a little bit of a spectator following. You've got guys interested in drag racing again.