"Success is not a matter of wanting to win. It is a matter of preparing to win" – Darren J. Hardy
In my last blog I said that we grow with out defeats, not our wins. This holds true to the results that I had in my last race this past weekend in Dallas. After Julie got a runner-up finish in the NGK Spark Plugs dragster in Las Vegas for the first 4-Wide Nationals, I hopped in the car for my third Lucas Oil Drag Racing Series regional race of the year and we had a great weekend overall. I only had two crew guys with me, Danny (clutch) and Adrian (motor), compared to other teams that have 4-5 men, but we work better with less.
My sister, Rachel Meyer, was also driving with me this weekend in our second dragster that has been driven by Justin Ashley and Bill Litton so far this year. She also had two crew guys with her as well, as she did the clutch, and the other two did the motor's maintenance. As some of you may know, my sister and I grew up as the full-time mechanics on these A/Fuel dragsters, so we are well-versed in the routine between rounds. I have stepped away from those duties to focus on driving, interacting with fans, tuning adjustments, etc., but when we are short-handed, I don't mind stepping in and taking care of the right side of the motor to help out Adrian.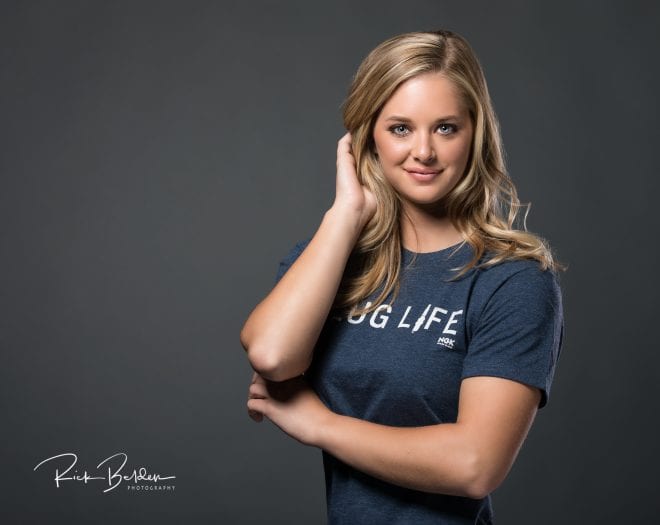 Anyways, we had one qualifier on Thursday and two on Friday, and we didn't start the weekend off great. In that first session I felt quite a bit of rattling from half-track on, but didn't want to lift to make sure we were in the show. We made it, but had damaged the head and short block in the process with a rod that had completely shattered. So, we replaced the entire setup (we always carry two complete motors ready to go in the trailer) and put a fresh block with new parts in. It carried us to the top half of the field in the second session, running a 5.33 et and a 5.35 et in the final session. Rachel was only able to make one pass; she missed the first one due to work and had a fuel line leak during the third session. She made a decent run and qualified fifth. Unfortunately, she lost first round from tire shake.
We were able to make it to the final round with some luck on our side and having lane choice each round. After second round we only had an hour to put another fresh head on the motor before heading back up to the lanes. We made it with time to spare, however, we didn't make the necessary changes to the tune-up because of the new parts. Therefore, the car immediately smoked the tires and we lost the race. It's a hard battle to know where the line is for under-power and over-power when it comes to the tune-up with a mix of new and used parts. Overall we had a fun weekend, and it was great to be confident again in our team and our car!
My friend Jeremy from Dirt Collective came out to the race for his first-ever drag race, and he documented the experience. He is an amazing videographer who specializes in racing and I can't wait to see how his project will turn out! I highly recommend him to anyone looking for a videographer to come to your race to create a mini documentary or a promo video for sponsors.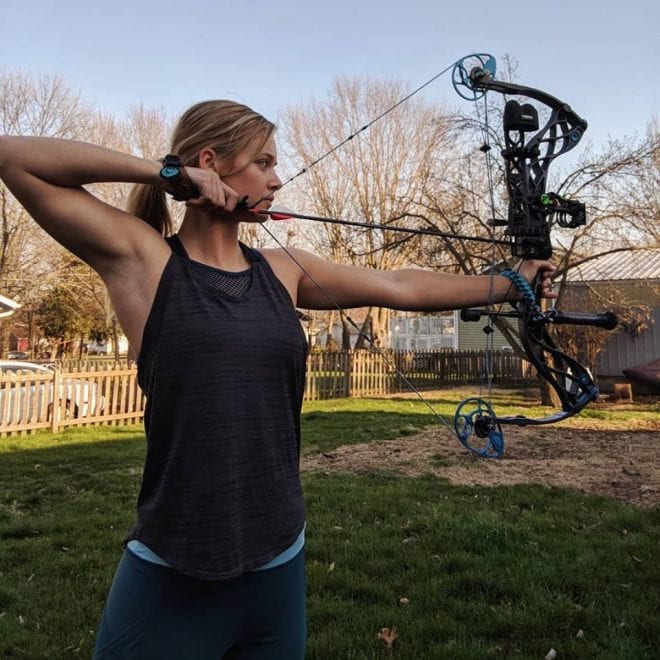 Anyways, a lot of exciting things have happened besides racing since my last blog. I had a fun photoshoot with my friend Rick Belden in his studio with my brand-new Simpson firesuit (visit my Top Alcohol Breakdown video hereto learn more about the driver's safety equipment). Also, I have been getting ready for turkey season here in Kansas and have been practicing shooting my compound bow when it's warm enough outside. Adam and I did go on a hunt in southeast Kansas, but the weather was too cold for the turkeys to come to us. I can't wait to be back out in the woods calling a turkey in and getting a shot at one! I have also upped my fitness and nutrition regime and have joined a new gym to try a different style of training. I highly encourage everyone to have an interest in your body's wellness. Please come to me if you have any questions about training or having a healthy lifestyle on the road! #1PercentBetter
My next race is the NGK 4-Wide Nationals in Charlotte, North Carolina, and I am so excited to return to the track where I won my first national event, and to share this year's experience with my friends from NGK Spark Plugs!
Megan Meyer is the driver of the NGK Spark Plugs/Meyer Truck Center/WELD Racing A/Fuel Dragster in the NHRA Lucas Oil Drag Racing Series. Follow Megan on Facebook, Twitter and Instagram.
This DRAG ILLUSTRATED Driver Blog is presented by WELD Racing. Follow WELD Racing on Facebook, Twitter and Instagram, and visit them online at www.WELDWheels.com.