"Live each season as it passes; breathe the air, drink the drink, taste the fruit, and resign yourself to the influences of each." — Henry David Thoreau
Happy fall, y'all! It finally feels like fall in Kansas City and I can't wait for pumpkin picking, delicious apple pies, and cozy nights by the fire pit. I love the summer months and being outdoors all the time, but now that we are renovating our house, it's been such a blast getting fall décor and plants for the house to celebrate the new season.
To celebrate the first day of fall, Adam and I competed in the Rugged Maniac 5k obstacle course (very similar to the Tough Mudder we did a month ago – read about it here) with our friends. We all had a blast, and no one got hurt.
This 5k was a goal I was able to cross off my list of goals for fall, and I will share below the rest of them. I touched on my summer goals in my DI June Blog and it's amazing to see how things change and progress over 2-3 months. I wasn't able to complete all of the items on my list, but that's OK. I try not to get stressed in the planning and focus on living day-by-day and letting the pieces fall in to place. Some of my items were big goals that I will accomplish soon, but it was just the wrong time to complete them. I have a lot on my plate at the moment and want to keep things simple for the fall, especially since I will be gone on a five-week tour starting this week and will spend very little time at home before the race season is over.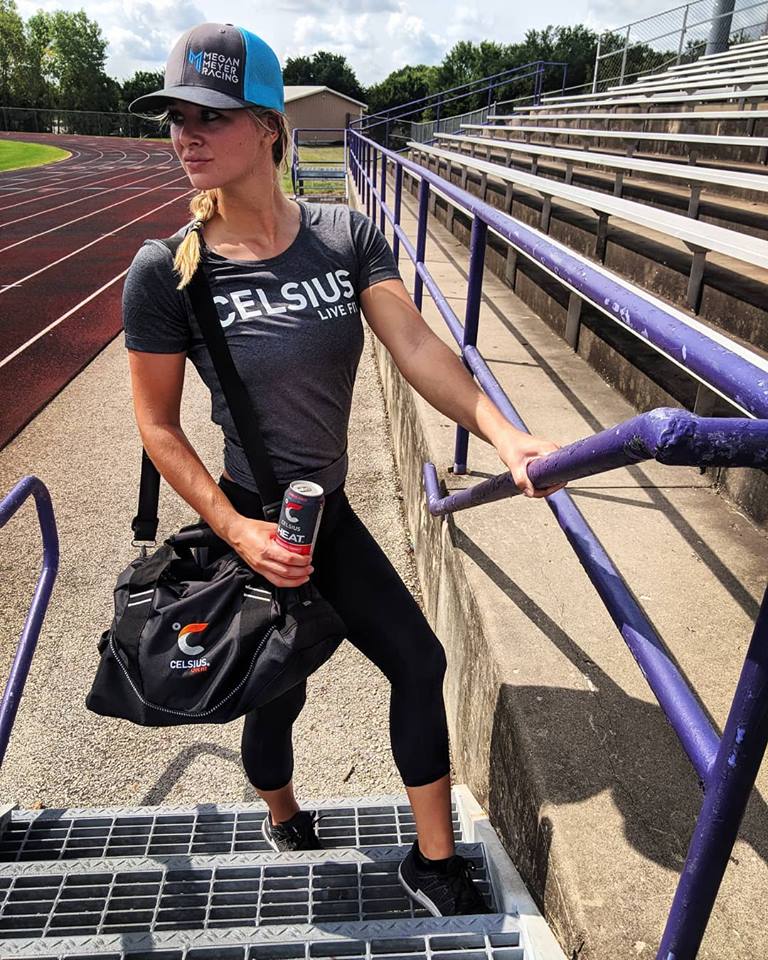 For the fall, I hope to continue my running challenge. I have let things get in the way of my cardio and have a new respect for those who are extremely dedicated to fitness. This is my final week to complete 5 total miles, (which doesn't seem like much if you run 1-2 miles a day) and I'm determined to finish it by Saturday. Also, I plan to finish my 2018 racing season and clinch the 2018 Lucas Oil Central Region championship and finish third in the national ranks. I have a lot of ground to make up at my final national event in Charlotte, and what better place to finish my year than at my favorite track!
Lastly, I plan to harvest my first deer this year with the help of Adam. We've been planning and preparing for the season more than we did last year, so I'm very hopeful we will see a few bucks and does to fill our freezer and keep us fed in the winter.
What are your goals for the fall? Please share with me and let's keep each other accountable!
Megan Meyer is the driver of the NGK Spark Plugs/Meyer Truck Center/WELD Racing A/Fuel Dragster in the NHRA Lucas Oil Drag Racing Series. Follow Megan on Facebook, Twitter and Instagram.
This DRAG ILLUSTRATED Driver Blog is presented by WELD Racing. Follow WELD Racing on Facebook, Twitter and Instagram, and visit them online at www.WELDWheels.com.