"The difference between the impossible and the possible lies in a person's determination." —Tommy Lasorda
Who would have known that playing in the mud for a few hours would be so much fun?! This past weekend I participated in my first ever Tough Mudder event presented by Celsius, and I am hooked! I completed the Half-course, which consists of 13 obstacles in 5 miles, while the rest of my team completed the Full-course with 20 obstacles in 10 miles.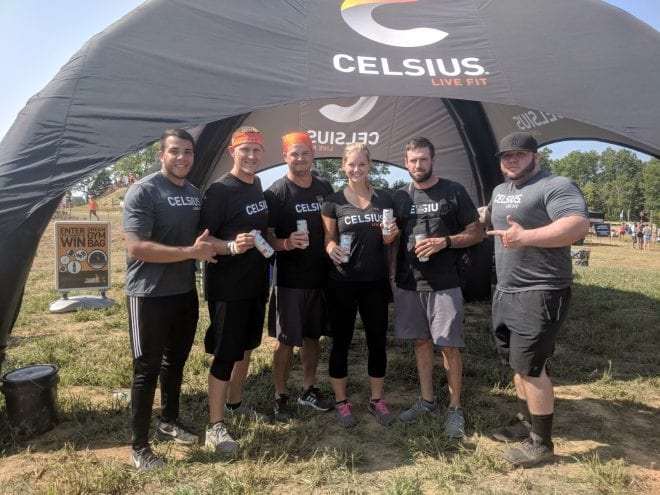 I was extremely nervous in the months leading up to the event since I have never done any type of event like this. The closest thing I have done is the Army ROTC Buddy Challenge when I was a Junior in college where we had to run 13 miles with a 35 lb ruck backpack followed by carrying a dummy on a stretcher through the woods in knee-high mud, then crawl under a lot of barbed wire. It was extreme to say the least, and we only completed half of the course because of the rain storm that was happening during the event. Needless to say, it was the worst day of my life, and I was so scared that the Tough Mudder was going to become the second worst day of my life.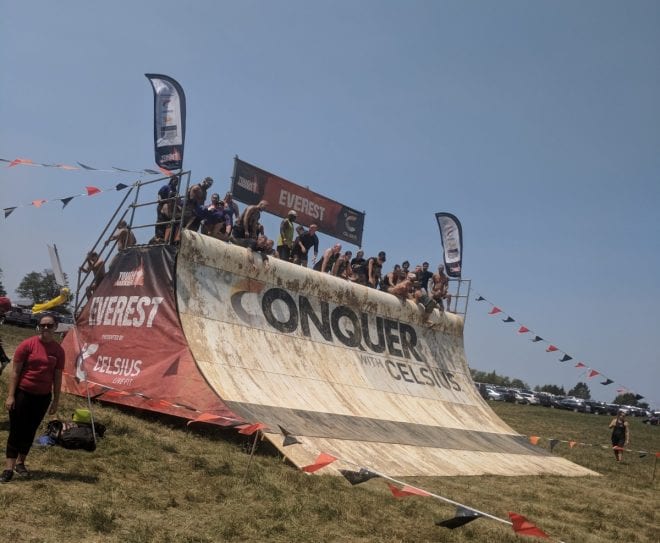 To prepare for the event, I worked out at Orange Theory (highly recommend everyone to check it out!) twice a week where we would do 30 minutes of cardio on the treadmills and rowers, with 30 minutes of strength training. I would then workout two days at our gym lifting heavy weights to build up as much muscle as I could. We would sometimes add in one day of only cardio, typically on the weekends, where we would go run on a track or do hill sprints at the lake. I always drank my Celsius Pre-Workout fitness drinks so I could burn as many calories as possible and not get tired easily. I would say that our training for the event was adequate, but we should have done a lot more cardio, as that was my weakest ability. Also, we had no idea what type of obstacles we would face, but now we know that we need to do more pull-up-type workouts using just body weight to better pull ourselves over the walls we had to climb.
The obstacles that we did were so much fun! Before the event started, I overthought the obstacles and psyched myself out before I ever saw them. But once we got up to them, I knew I had nothing to worry about. Most of the obstacles consisted of a large mud pit (or a couple pits) that you had to walk though (careful of the holes!) and somehow make your way out of the pit without falling back in. The Kiss of Mud 2.0 was unique because you only have about a foot of water (with more holes) and a 1-foot gap between your head and lines of barbed wire that you have to crawl through without getting stuck. It was super easy once we got in and just followed what everyone else did. These obstacles were more fun than challenging and everyone had a good laugh.
The two toughest obstacles we had were the Celsius Everest and Happy Ending (great name, right?) mountains. Both of these required a lot of teamwork to get over the hurdles, and every participant in the Tough Mudder was more than happy to help those who were struggling. The event created a real sense of camaraderie among all the strangers who were there for one common goal: to finish.
I am so proud of myself for finishing the 5-mile course. I was only going to do the 5k event in the beginning, but my team talked me into stepping up to the Half-course. After seeing all of the obstacles first-hand, I think that I would have been able to complete the Full 10-mile course if I had trained harder to increase my endurance. The Tough Mudder was a day I will never forget, and I am extremely grateful for my guys to be there to push and support me, and to encourage me to step up my stamina to try to compete with them next time. I am extremely motivated right now to not slack on my workouts and increase my fitness goals to compete in another physical event by the end of the year. I am determined to enter the Tough Mudder Full next year and complete it without stopping or slowing down to walk.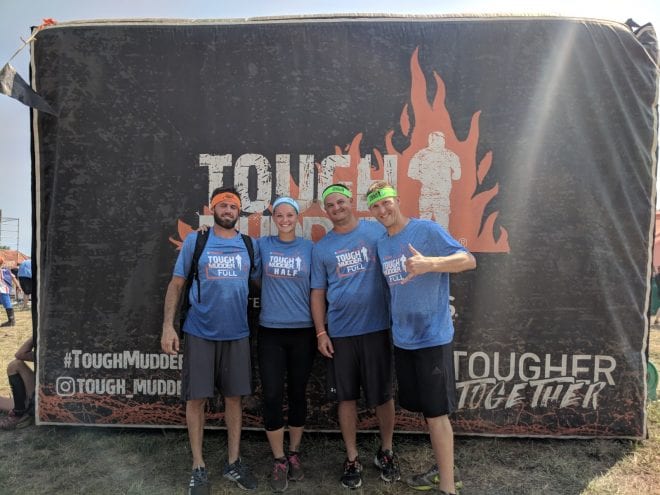 Megan Meyer is the driver of the NGK Spark Plugs/Meyer Truck Center/WELD Racing A/Fuel Dragster in the NHRA Lucas Oil Drag Racing Series. Follow Megan on Facebook, Twitter and Instagram.
This DRAG ILLUSTRATED Driver Blog is presented by WELD Racing. Follow WELD Racing on Facebook, Twitter and Instagram, and visit them online at www.WELDWheels.com.