I last left off from our win in St. Louis. Since then, the season has come to an end and everyone is back at their shops trying to find any edge to lead off with for 2017.
After the win in St. Louis, our next stop on the circuit was Reading, Pennsylvania. The TV show It's Always Sunny in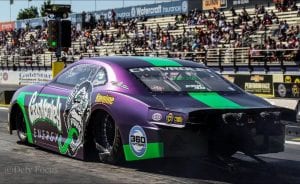 Philadelphia was horribly misleading. Not only was it cold but it rained on us every single day we were there. We only ended up getting to make one qualifying pass since the rest were rained out, and my car got loose at the 1000 ft mark and I had to push the clutch in. We qualified number 12 with that pass and lost first round on Sunday.
From there our next stop was my home state and track, Dallas, Texas. We had a big hospitality tent set up pit-side for our hometown family, friends, and sponsors. Racing at home is always hard with all of your friends there. There's an obligation to feel like you need to entertain, but there's so much work and concentration that has to be done as well. There's also more pressure because you want to perform well and prove to everyone that being on the road so much is actually worth it. On top of that, I was entered in Top Alcohol Dragster, doubling the time I had to be on the track or warming up a car.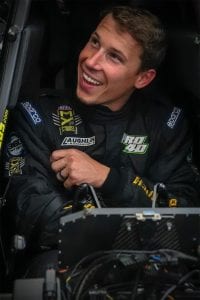 We qualified really well there in Pro Stock and ended up going to our second final. We had the faster car (by qualifying position) but blew the tires off on the starting line, giving the win to my teammate and good friend, Drew Skillman. Although we didn't win the final round, we got to keep our hometown friends on the edge of their seats all day as we went to each round. In Top Alcohol, we didn't get qualified due to a mechanical issue and getting one of our qualifying rounds rained out. Anthony Dicero, the owner of the Top Alcohol Dragster, insisted we haul it out west and try it again in Vegas. He didn't have to twist my arm to agree. Anthony has been a huge part in getting me trained and down the track in that dragster. So to Vegas we went…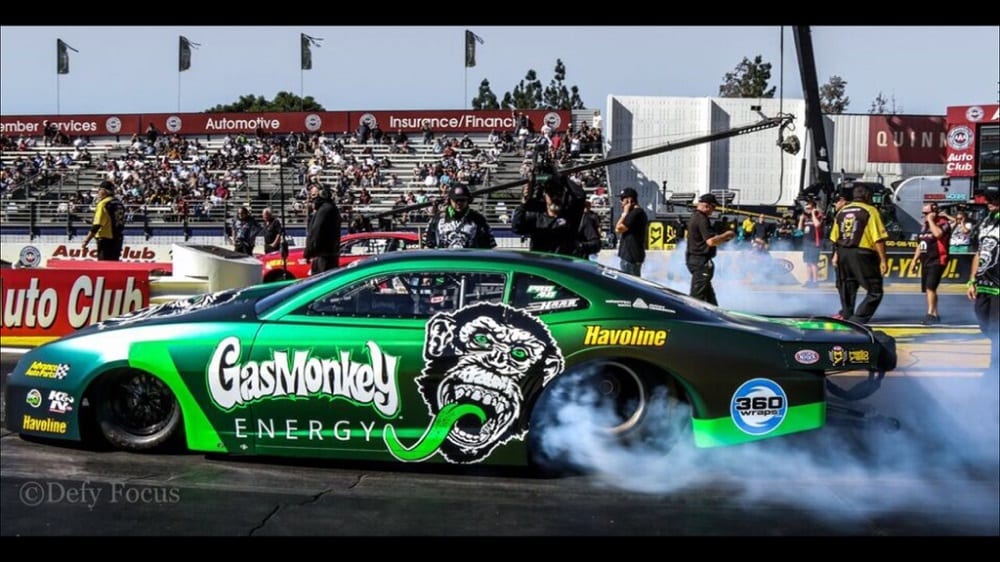 Running both cars again out there was wildly busy but I loved every minute of it. Anthony and his guys knew and understood that the Pro Stock Car takes a ton of time so they pretty much had everything ready for me each round where all I had to do was show up and stomp on the gas pedal. We made some stellar runs in qualifying but lost first round. The car is built for a small driver and I've been struggling to get to all the levers easily and it's hard to cut a light since my knees were around the steering wheel.
After our first round loss, pulling back up to the trailer Anthony had a smile on his face. I however, did not… I don't like losing – no one does. But apparently Anthony had just had a surprising conversation with one of the biggest names in drag racing, Morgan Lucas. After hearing about my fitment issues in the car, Morgan went to Anthony and offered to build us our very own dragster from the Morgan Lucas Racing chassis shop. I had the opportunity to sit in Morgan's car and see what I like or don't like about how I fit, and then the same in Richie Crampton's car. I'll get to go the MLR shop in Indianapolis in a couple weeks now and get fitted in the actual car while it's being built. Talk about being the luckiest, most thankful and grateful human on the planet, I can't even believe it all myself. I'm seriously so honored to have so much support from such good people.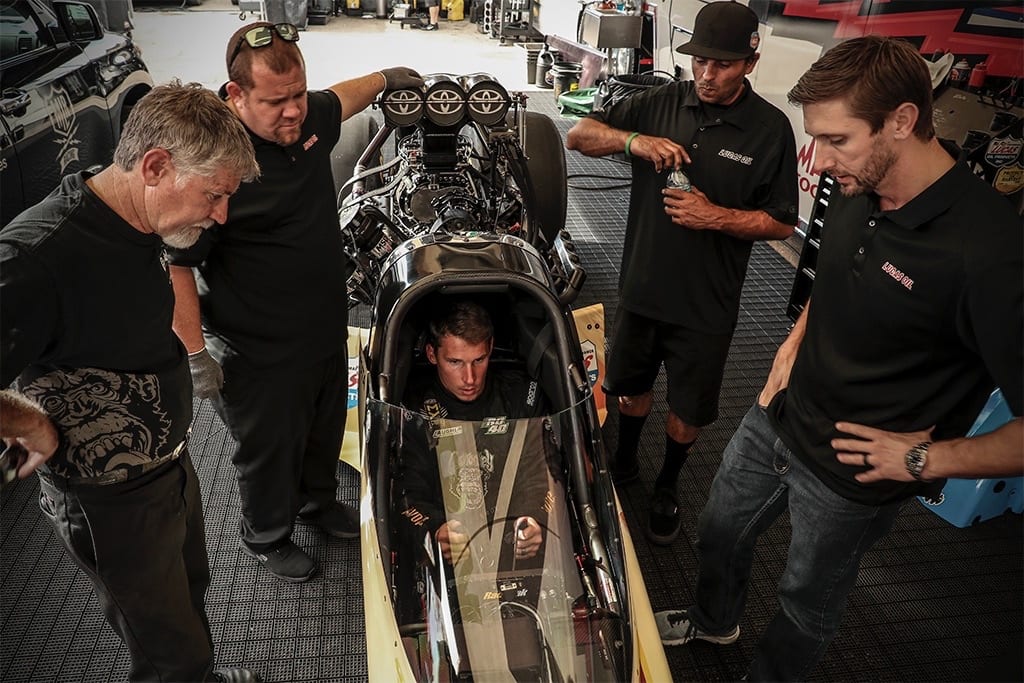 We finished out the year strong at the last race in Pomona, California. It was my first full season and I got to hit every track on the NHRA circuit, something that's been on my bucket list. We plan to race a full season again next year in Pro Stock and also in Top Alcohol Dragster. My top secret plan that isn't going to be so top secret now is; I want NHRA to lift the rule about only being able to run one Pro category per event. I would love to pick out three or four races in 2017 that I could compete in Pro Stock and Top Fuel Dragster. So we'll see how that goes. Anyway, I'm so thankful for all of you that take the time to read my blogs and support me. Thanks to Gas Monkey Energy and the whole Gas Monkey Garage family, Havoline Oil, Advance Auto Parts, 360 Wraps, 360fly, Grip Clean, and my family. For now, so long and I'll get back at ya next year.
Alex Laughlin is the driver of the Gas Monkey Energy Pro Stock Camaro in NHRA Mello Yello Series competition. Follow Alex on Facebook, Twitter, and Instagram.