Building strong momentum in recent events after debuting a new car to open 2018, Danny Rowe took another massive step forward with a runner-up finish at the World Series of Pro Mod earlier this month.
With the final stretch of the NHRA Pro Mod season starting at this weekend's U.S. Nationals, Rowe has only one thought in mind for Indy.
"The goal is to go out there and hurt some feelings," Rowe said.
The next step in a season of considerable improvement is a victory and a win at the U.S. Nationals would certainly be the ultimate topper in this stretch.
Rowe posted back-to-back semifinal appearances on the NHRA Pro Mod circuit, leading into the finals appearance at the WSOPM at Bandimere Speedway.
But there's still work to be done and that means not stopping this impressive wave of momentum. Rowe sees something special building in his new RJ Race Cars Camaro and he wants to make the most out of it.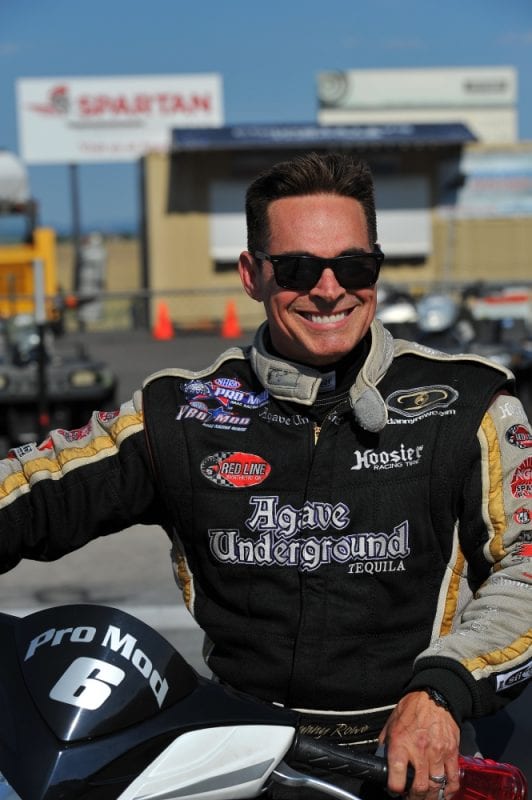 "The guys did a great job in Denver and that builds confidence going into Indy," Rowe said. "I think the team feels in a better spot after going five rounds and going down the track every time. I know we're getting closer to where we need to be. We've got a very competitive race car and it's going to be very interesting going into Indy."
Racing at an altitude of nearly 6,000 feet, Rowe and his team, led by standout tuner Jimmy Rector, gained plenty of applicable data to be use the rest of the 2018 NHRA Pro Mod season, which will include a frenetic pace of five races over the next eight weeks.
Rowe went 5.949 at 242.54 mph in his final-round matchup against Carl Stevens Jr. in Denver, building off of every run and ending it with his quickest run of the weekend.
With five qualifying sessions coming in Indy plus an absolutely stacked 32-car field, Rowe knows he has to be on point with every run. Based on what he's done recently, Rowe looks forward to trying to meet that challenge.
"I have to give a ton of credit to Jimmy and the crew," Rowe said. "They basically got our car in a happy place, where it's consistent and it goes down the track lap after lap. Indy is typically a hot and greasy racetrack and it's tough to go down, so I think we have a good shot."
Getting his first Indy win would mark a major achievement for the veteran standout, but to thrive at the U.S. Nationals is to persevere through the grind of a long and arduous weekend.
Pro Mod teams will get five qualifying sessions before the first round of eliminations, which means the separation between the haves and have-nots this weekend will be miniscule. The qualifying bump last year was a mind-blowing 5.846, which Rowe ran to slip into the field, and with five shots at the track this weekend, Rowe expects another incredible qualifying field.
"With five qualifying passes this year, how much closer is the field going to be, how much more competitive is it going to be? It's going to be exciting racing," Rowe said. "It's going to be a grind, but we're coming into this at the right time. We've got a great racecar right now and the team is working great.
"(Teammate) Steve (Matusek) and Aeromotive have done some great things, and we're fortunate to have people like Hoosier Tires, NGK Spark Plugs, LAT Racing Oils behind us. The team has done incredible things and I think we're going to have a huge end to the year."