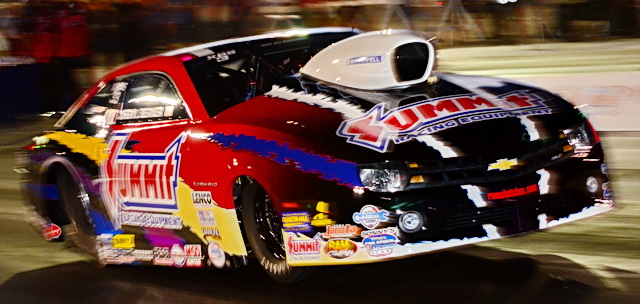 Mountain-motor Pro Stock veteran Pete Berner will be taking his Summit Racing Equipment Camaro to Bradenton, Florida, this month for a three-day test session. This is a normal routine for the Summit Team as they prepare for the upcoming race season. However, heading into this test session Berner's rejuvenated enthusiasm is evident.
"We ended last year on a positive note and over the winter we've done more improvements in everything from our engine program to my own mental focus," he said. A lot of the focus has come from conversations with my good friend, Tom Pierson. He reminded me that this team knows how to win championships and that we can get back to our best. These conversations with him, along with a renewed outlook have given me a whole new enthusiasm for this season.
"Tom and (CarSafe team owner) Mark Eckman will be joining us in Florida for the test session. They're great friends and I'm looking forward to having them join us, offering their assistance and expertise.
"We have several products and combinations we'll be testing in Bradenton," he continued. "We have a new product from Braswell Carburetors that should give the fuel-injection guys a run for their money, as well as a new tire combination from Hoosier and new Aeromotive products. I'm looking forward to working with these latest innovations.
"I can't say enough about the sponsors who have continued to support us throughout the years. Being able to give back a little and help them with R&D at test sessions is a privilege. Summit and Ram Clutches will also be back on board for 2013. I honestly believe I have the best team, manufacturers and sponsors behind this Camaro. It's hard not to be excited about the 2013 season knowing that."
Berner plans to start the season off in both the brand-new XDRL series and the ADRL, where he's been competing in Extreme Pro Stock the last few season, as well as hopefully making a few exhibition stops with the IHRA.
"I applaud both the XDRL and ADRL for giving us a platform to race on. This gives us the opportunity for more sponsorship exposure, and any racer knows how important that is," he said.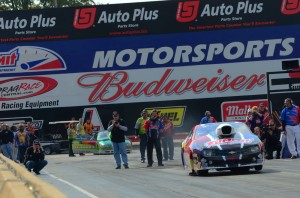 "Also, Summit is working with the IHRA to have Pro Stock exhibitions at select events. Thanks to Summit, hopefully the IHRA fans can get a taste of one of the sport's most-beloved classes again."
It all starts Jan. 14-16, at Bradenton Motorsports Park, where although Berner expects to find an excellent racing surface and favorable conditions, he won't be going after record-setting numbers.
"Our goal is to test these new products, as well as different engine combinations in order to get a jump on the season and provide feedback for these manufacturers," he stated. "It's the first step to putting Team Summit back in the winner's circle."
(Photos by Ian Tocher; Click to enlarge)