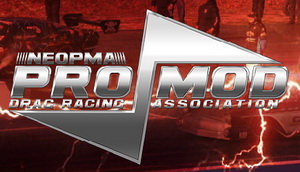 The Northeast Outlaw Pro Mod Association is pleased to welcome the involvement of ATI as an associate sponsor for 2014.
"We are thrilled to have another industry leader like ATI step up and support the NEOPMA and believe it's a testament to the hard work of everyone on both sides of the partnership," NEOPMA's John Mazzorana said.

"Most importantly, though, I think ATI's involvement will greatly benefit our race teams, which always remains our first priority. ATI is a Maryland based business that fits our demographics, but has a national presence."
ATI Performance Products, a family owned and operated company, located in Baltimore, MD, specializes in producing and maintaining high performance products for street and strip applications. ATI has earned a reputation for its cutting edge technology, attention to detail, and rigorous testing under race conditions. By staying true to these basic principles, ATI has built a loyal customer base many of whom still use parts purchased in the '80s. ATI products are proudly made in the USA.