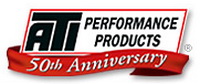 ATI Performance Products is proud to introduce its new Cast Aluminum Deep Pan (Part #703505) for 4L85E Transmissions, one of the best investments you can make to extend the life of your automatic transmission!
The extra capacity provides a larger fluid supply that improves heat dissipation, and drops internal transmission temperatures and increases transmission life. ATI deep pans increase transmission case rigidity to allow for more torsional twist and feature raised cooling fins to help dissipate heat faster.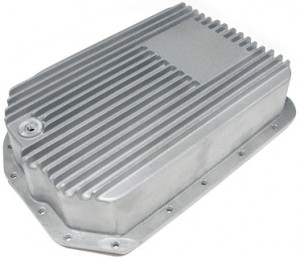 No modifications are necessary to the stock dipstick and the pan includes drain plug, pan gasket and new installation hardware.
ATI Performance Products, Inc. is located in Baltimore, MD, and specializes in producing and maintaining high performance products for street and strip applications. Over the years ATI has earned a reputation for its cutting edge technology, attention to detail, and rigorous testing under race conditions.