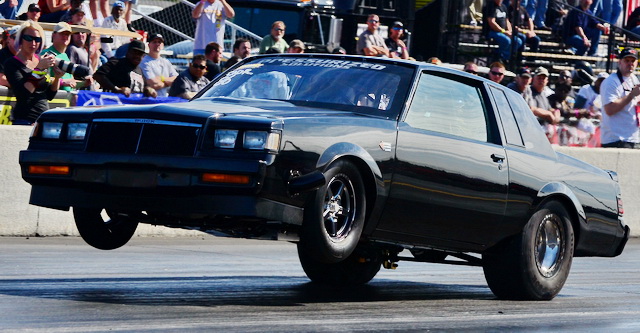 The American Drag Racing League (ADRL) has issued rules for its new Pro Drag Radial (PDR) class, set to debut June 8-9, at the ADRL Simply Phones U.S. Drags VI at Virginia Motorsports Park. The new class also will compete at the Memphis Drags IV at Memphis International Raceway August 3-4, and at Dragstock X at Rockingham Dragway Sept. 6-8.
The top 8 in points at the conclusion of the Memphis Drags IV will also compete in the $500,000.00 ADRL Battle for the Belts on Friday, September 6, during Dragstock X at Rockingham Dragway in North Carolina.
The complete PDR rules are as follows:
REQUIREMENTS AND SPECIFICATIONS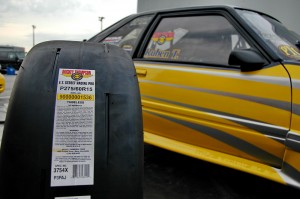 DESIGNATION: Pro Drag Radial or PDR followed by car number. Numbers must be at least 4" tall and on both side windows, upper left of rear window and upper right of windshield.
FIELD: 16 car qualified field.
Minimum weight at conclusion of run, including driver 3,200 lbs.
Naturally Aspirated Small Block, deduct 1,000 lbs.
Naturally Aspirated Big Block, deduct 600 lbs.
Small Block with Nitrous Oxide, deduct 850 lbs.
Big Block with Nitrous Oxide, deduct 500 lbs.
Small Block with Supercharger or Turbocharger, deduct 500 lbs.
4 Cylinder and 6 Cylinder Engines, deduct 750 lbs.
Non 4-Link Chassis, deduct 100 lbs.
All rules subject to change at the sole discretion of the ADRL Technical Services Department.
BODY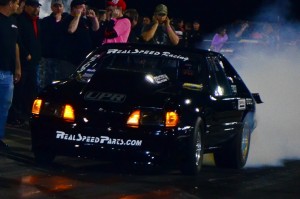 BODY: The car must retain its original appearance and profiles. Factory roof and quarter panels must be used. Aftermarket fiberglass replacement panels are limited to hood, front end, doors, deck lid and bumpers only. Aftermarket wings and spoilers are permitted. Complete stock appearing front and rear bumpers required. No Pro Mod, panel bodies or full chassis cars allowed. Maximum front end overhang of 45" as measured from centerline of front spindles. An ADRL accepted extension may be used to reach 45" if the front end overhang of the body is less than 45". All vehicles must be professionally finished, painted, lettered, numbered and decaled.
FIREWALL: Firewall must be within 2 inches of stock location. Firewall will be measured from the centerline of front spindle to the farthest point on firewall. Engine must remain in front of firewall.
FLOORS: Replacing stock floors with .024″ steel or .032″ aluminum allowed. Driver's side floor pan must be .024" steel and must be welded in place extending from firewall to back of driver's seat. Carbon fiber or composite materials may not be utilized in any portion of the flooring in the driver's compartment except for any panel located behind the driver including suspension covers and wheel tubs.
HOOD SCOOP: Allowed.  Must be finished and painted to follow the bodies paint scheme.
STREET EQUIPMENT: Functional headlights, taillights and brake lights required.
WINDOWS AND WINDSHIELD: Required. May be replaced 1/8" inch think lexan, plexiglass or other shatterproof material.
INTERIOR: Factory appearing dash and door panels required. Door panels may be made of aluminum or carbon fiber.
CHASSIS

BATTERY: Maximum of two batteries allowed. All batteries must be securely fastened. An external master electrical shut off clearly labeled "PUSH OFF" is required.
BRAKES: Four wheel brakes with dual master cylinder mounted above frame rails required.
CHASSIS: SFI 25.1 E, 25.2 or 25.3 certification required. Full tube chassis strictly prohibited. Entries must retain front factory frame rails. Front frame rails may be notched or modified. Frame rails must be in stock location. Frame rails must extend to the center of the front spindle. Plus or minus 2" allowed. ADRL approved after market, bolt on front end clips on pre 1970 vehicles allowed.
DRIVER LOCATION: Must be in stock location, on left side of vehicle.
GROUND CLEARANCE: Minimum of 3" required from whatever portion of the vehicles body or frame rail that breaks staging beam to 12" behind front axle centerline.
STEERING: If removable steering wheel is used, SFI 42.1 steering wheel disconnect required.
SUSPENSION: Race car type suspension required. Solid suspension prohibited.  Shock absorbers required for all four wheels. After market suspensions permitted.
TIRES: Automotive type tires designed specifically for racing required. Tires cannot be located outside of bodyline. Manufacturer, model and size information must be clearly designated. Maximum tire size is 315 DOT Radial Tire, maximum width of 12 inches. Drag Radial tires only, the use of racing slicks is strictly prohibited.
WHEEL BASE: Wheelbase must be within 2" of factory specs. Maximum variation is 2" side to side. Wheelbase will be measured from centerline of front spindle to centerline of rear axle.
WHEELIE BARS: Strictly prohibited.
WHEELS: Wheels meeting SFI spec 15.1 recommended. Maximum width 16".
DRIVELINE AND ENGINE

CLUTCH AND FLYWHEEL: Clutch and flywheel meeting SFI 1.1, 1.2, 1.3, 1.4 or 1.5 certification required. SFI 30.1 flex plate required on all torque converter equipped cars.

CYLINDER BORE SPACING: Bore Spacing is set at a maximum of 5.300".
DRIVELINE: A full 360 degree driveshaft tube is required over yoke, extended a minimum of 12" required from transmission tail shaft. Minimum thickness of tube housing is .050" chrome moly or titanium.  Two piece units accepted with a minimum of 6 3/8" grade 8 bolts. Vehicles with stock floor pans and stock transmission tunnels do not need drive shaft tube. All vehicles must have two driveshaft loops within 6 inches of the front and rear u joints.
ENGINE CONTAINMENT SYSTEM: SFI 7.1 lower engine containment system required. If a flexible 7.1 system is not utilized, an ADRL approved carbon fiber or aluminum belly pan with a minimum 2" vertical lip is required.
EXHAUST: Automotive type system designed specifically for racing required. Exhaust gasses must be directed out of the body towards the rear of vehicle and away from the driver and fuel system.
HARMONIC BALANCER: SFI 18.1 certification required.
FLYWHEEL SHIELD: SFI 6.1-6.3 certification required.
FUEL: Alcohol, gasoline and methanol allowed. The use of nitro methane is strictly prohibited.
INTAKE MANIFOLD: An ADRL approved burst panel is recommended on all vehicles.
NITROUS OXIDE: Allowed.
POWER ADDER: Single power adder only. Dual power adders permitted only on 4 and 6 cylinder engines.
REAR END: Aftermarket axles and axle retention devices mandatory. Titanium wheel studs prohibited.
STARTER: Required. All entries must be self starting. No push starts allowed.
SUPERCHARGER: Allowed.
TURBOCHARGER: Allowed. Max size for twin turbos 94 mm. Max size for single turbo 121 mm.
TRANSMISSION: Any type allowed.
MISCELLANEOUS
CREDENTIALS/LICENSE:  A valid ADRL competition license is required.  A valid  NHRA or IHRA competition license may be transferred when presented with a current physical.
COMPUTER: Allowed.
DATA AND ELECTRONICS ACQUISITION: Allowed.
STARTING LINE ENGINE CONTROL DEVICES: Allowed.
TOW VEHICLES: Allowed. A valid driver's license is required to operate any type of tow vehicle. All passengers must be seated inside of vehicle with all doors closed. Riding in open hatchback, trunk or cargo area not allowed. ATV's are allowed with a maximum of one passenger who must be seated at all times. Golf carts are allowed with a maximum of four passengers who must be seated at all times. Posted pit speeds must be obeyed at all times. If pit speed is not posted, maximum pit speed will be 5 mph.
SAFETY EQUIPMENT

DRIVER RESTRAINT SYSTEM: SFI 16.1 certification required (7 point system recommended).
FIRE SYSTEM: Required (SFI  17.1  system  recommended). System must contain a minimum of 10 lbs. of fluid or gas fire suppression agent for naturally aspirated, nitrous oxide equipped, turbocharged or supercharged gasoline burning entries. System must contain a minimum of 20 lbs. of fluid or gas fire suppression agent for methanol and alcohol burning entries. One nozzle required inside driver's compartment must be directed at driver's feet. Two or more nozzles must be directed at front of engine and fuel cell. All fire suppression must be released with a single actuation (i.e. single handle, button or lever).
HEAD AND NECK RESTRAINT: SFI 38.1 required. An aluminum skid plate located above driver's head is recommended.
HELMET: SN-2005 or newer, SFI 31.2 or 41.2 required. Use of open face helmet prohibited. Eject Helmet Removal System (Part # SDR 890-01-30) or equivalent required.
MASTER ELECTRICAL CUTOFF: Required. Must be clearly labeled "PUSH OFF".
PARACHUTES: Mandatory. Separate shroud-line mounting points with 1/2" sleeved grade 8 bolts required.
PROTECTIVE CLOTHING: A driver's suit meeting SFI Spec 3.2A/15, SFI Spec 3.3/15 gloves and SFI Spec 3.3/15 boots mandatory for all gasoline burning entries.  Drivers suit meeting SFI Spec 3.2A/20, SFI Spec 3.3/20 gloves and SFI Spec 3.3/20 boots mandatory for all methanol burning entries.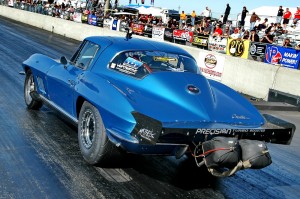 RF SHUTDOWN RECEIVER: Properly functioning Electrimotion shutoff device (part numbers SB001 and RF001) recommended.
ROLL BAR PADDING: SFI 45.1 required.
TRANSMISSION: Aftermarket planetary, clutchless, or OEM or aftermarket automatic transmission permitted. All automatic transmissions must be covered by a one piece SFI 4.1 restraint.
UPHOLSTERY: Driver's seat foamed with energy absorbing material, formed for the driver and covered with flame retardant material is recommended. Lateral helmet supports recommended.
WINDOW NET: SFI 27.1 required.
(Photos by Ian Tocher; Click to enlarge)