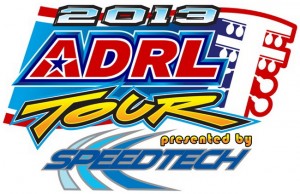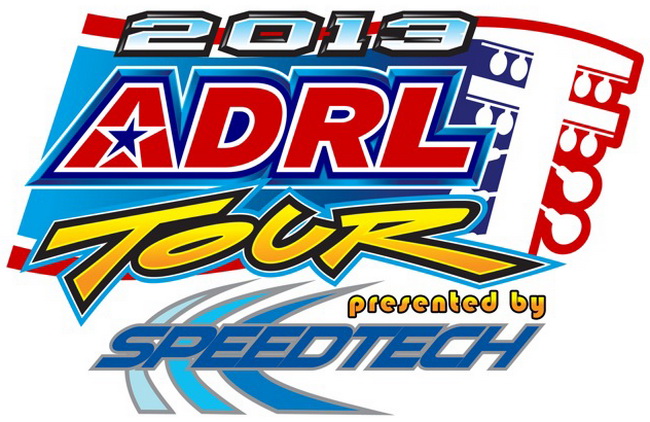 Officials from the American Drag Racing League announced today that their 2013 World Champions in Pro Extreme, Pro Nitrous, Pro Extreme Motorcycle and their newest class Pro Drag Radial will have an opportunity to win bonuses worth an unprecedented $1,000,000.
Anyone who wins both a 2013 American Drag Racing League and a 2013 Arabian Drag Racing League World Championship in those four classes will earn a "double up" bonus of $250,000 each.
The popular ADRL Battle for the Belts will also return in 2013 as well with $500,000 in prize monies to be awarded. The event will be a standalone race contested Friday, September 6th at Rockingham Dragway during the ADRL's most prestigious event, Dragstock. The top eight in points in all ADRL classes at the completion of the ADRL Memphis Drags IV at Memphis International Raceway on August 3rd and 4th will vie for the cash and the belt. Winners in Pro Extreme, Pro Nitrous and Extreme Pro Stock will earn $50,000; winners in Pro Extreme Motorcycle, Pro Mod and Pro Drag Radial will earn $20,000, while winners in Top Sportsman and Top Dragster will earn $10,000 each. The winner in Pro Junior Dragster will pocket $2,000.
It was also announced that the nation's premier eighth mile drag racing league will increase its 2013 event purses by $100,000. The new event purse structure will begin at the ADRL Spring Drags IV presented by Curry's Transportation Services on May 18th and 19th at Cordova Dragway Park.
"There is nothing more satisfying than be able to reward our loyal racers financially," said ADRL President Kenny Nowling. "Our work is nowhere near finished however. The ADRL team will continue to work tirelessly to increase our purses to our racers even more. Without their courage and investment, there is no ADRL. They have and always will be our first priority."
Not to be lost in this financial windfall for ADRL racers is the addition of the new Pro Drag Radial class which will debut at the U.S. Drags VI on June 8th and 9th at Virginia Motorsports Park. The Pro Drag Radial rules and purse will be announced in the coming days.
"We are always looking for ways to increase the entertainment that we provide to our fans," said ADRL Competition Director Bubba Corzine. "The drag radial cars and the racers who drive them have become extremely popular. We think Pro Drag Radial will be a perfect fit to our already tremendous show."
A complete breakdown of the 2013 ADRL Battle for the Belts purse as well as the increased event purses will be available later today at http://www.adrl.us/purses/.